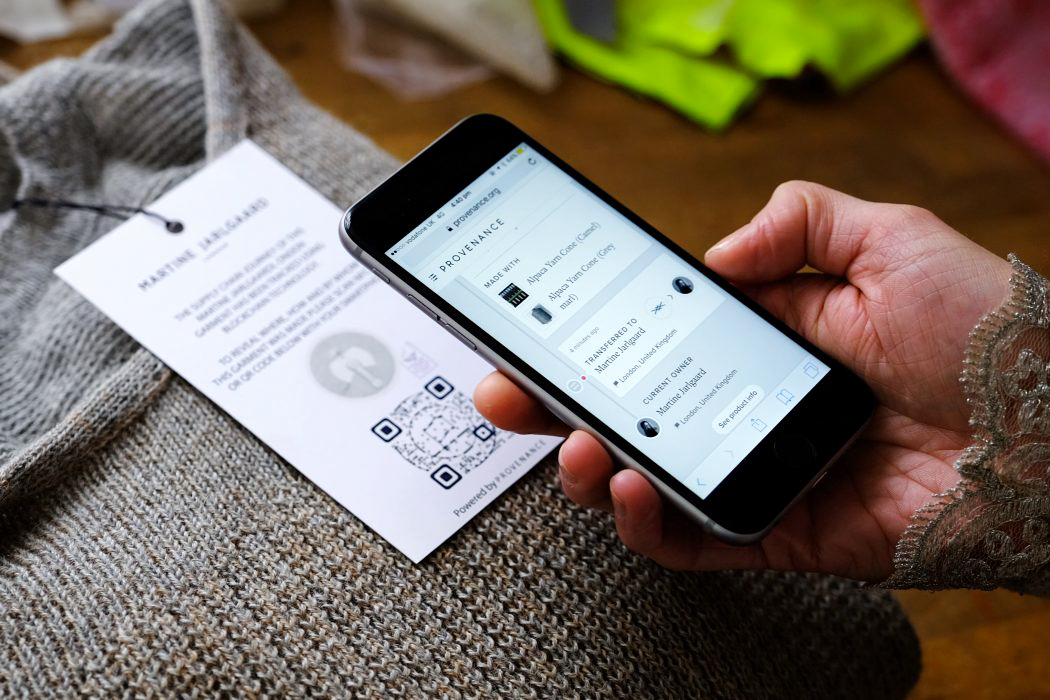 How often have you felt a prickle of guilt when you bought something because you didn't know if it had been ethically made? This conundrum made British tech entrepreneur Jessi Baker found Provenance, which uses blockchain to make supply chains transparent. They're taking on 'greenwashing:' When brands spout ethical claims without credible evidence to support them.
It's a beautiful use for blockchain: A decentralized, open and permanent way to track information stored in virtual 'blocks' (transaction records) connected in a chain. Provenance uses blockchain to confirm statements brands make about their product's impact, from raw materials to the customer.
The European Commission recently awarded the start-up's latest innovation, Proof Points, 1 million Euro as part of the EU Horizon Blockchains for Social Good award. Businesses can use Proof Points to verify claims. They attach documentation to support their claim and invite an independent third party to verify it. Once verified, the Proof Point earns a green tick, stored as a permanent, public record.
Online retailer Cult Beauty uses Proof Points to categorize products in their "conscious edit." Product pages for their eco-friendly offerings feature icons such as 'organic,' 'clinically-tested' and 'vegan.' Verified claims show a green tick. Customers can have confidence in the item's ethical credentials, and Cult Beauty gains credibility in a competitive market.
I asked Jessi how Provenance is shaking up retail using innovative tech.
Angharad: Tell us about your vision for Provenance.
Jessi: Businesses are getting away with greenwashing to grow their brands. They know people want to buy products that align with their values, but some don't want to put the work in to make sure their product lives up to the claims.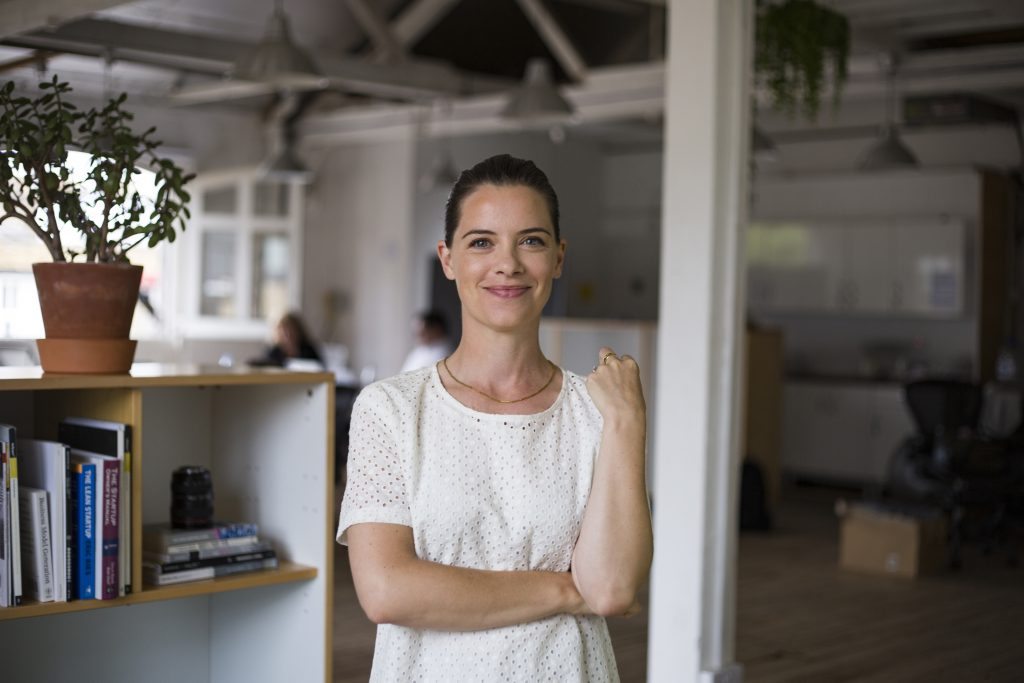 Jessi Baker,  Provenance founder
Within five years, we aim to be the go-to way businesses manage supply chain and social impact transparency.
You'll see "powered by Provenance" at point-of-sale online, in-store and with QR codes on products. In August 2020, we launched QR codes on millions of cans of Napolina tinned tomatoes in supermarkets across the UK. Customers can pick products that match their values in the same way you see reviews "powered by Trustpilot." People can be more conscious and purposeful in their purchases, creating a greener and fairer world.
Why choose blockchain for this?
Blockchain lets us take the control and governance of information from the few to the many. It's revolutionizing how we can trust information.
It's a new way to store and share information that's transparent and auditable – anyone can see all the records. It's also decentralized – the information is stored in a way that's not owned by one company. It's open for anyone to take part, and one person or organization can't control it for their gain. Finally, the data can't be changed, so there's trust in knowing everyone has the same, unaltered information.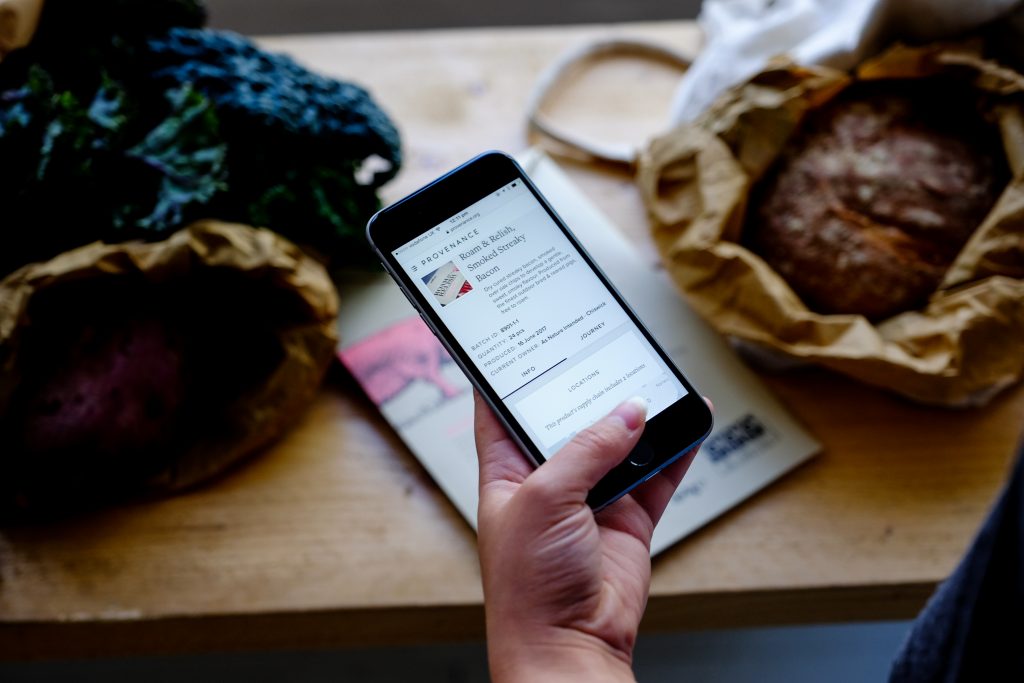 Blockchain's nature as an open, (largely) incorruptible and decentralized network means it empowers people across the supply chain. It fosters equality as it brings suppliers, people and practices out of the shadows in a format everyone can trust.
How has Provenance made a positive impact?
We've done some large pilots in the food and drink industry, now going beyond track and trace to focus on social impact. In a recent project with tinned tomato brand Napolina, we've addressed illegal labor in Italy's tomato industry, bringing proof of their responsible sourcing into the hands of shoppers.
What did you do before founding Provenance?
I studied manufacturing engineering at University of Cambridge. In my early 20s, I spent time working with supply chains.
I was then a Creative Technologist at a leading advertising agency, working with large brands. I've always loved technology, so with Provenance as a side project, I began a Ph.D. in Computer Science at University College London, looking at how new technologies could give trustworthy transparency on the impact of products.
You're an inspirational leader in tech. How important is seeing representation, diversity and inclusion among your peers?
Provenance has been lucky to have fantastic women leaders. We received investment and support from two inspiring early board members, Alexsis de Raadt-St James and Chemain Sanan.
Another woman who's been a great mentor and coach is Alicia Navarro, who built Skimlinks from nothing to a turnover of 50 million US dollars. The start-up journey has a million unknowns. To have her guiding me through launching my own company has been amazing.
What does the future hold for Provenance?
We're at an incredible juncture. The 1 million Euro award by the European Commission has given us much-needed confidence and support to super-charge our initiatives.
We were early for the market when I launched Provenance, but we've now spent years working with pioneering brands and speaking to conscious shoppers. We're finally seeing it become more mainstream.
Today, brands can still greenwash. Tomorrow, they'll have to prove it. Consistency and honesty about social impact will let brands of the future win.