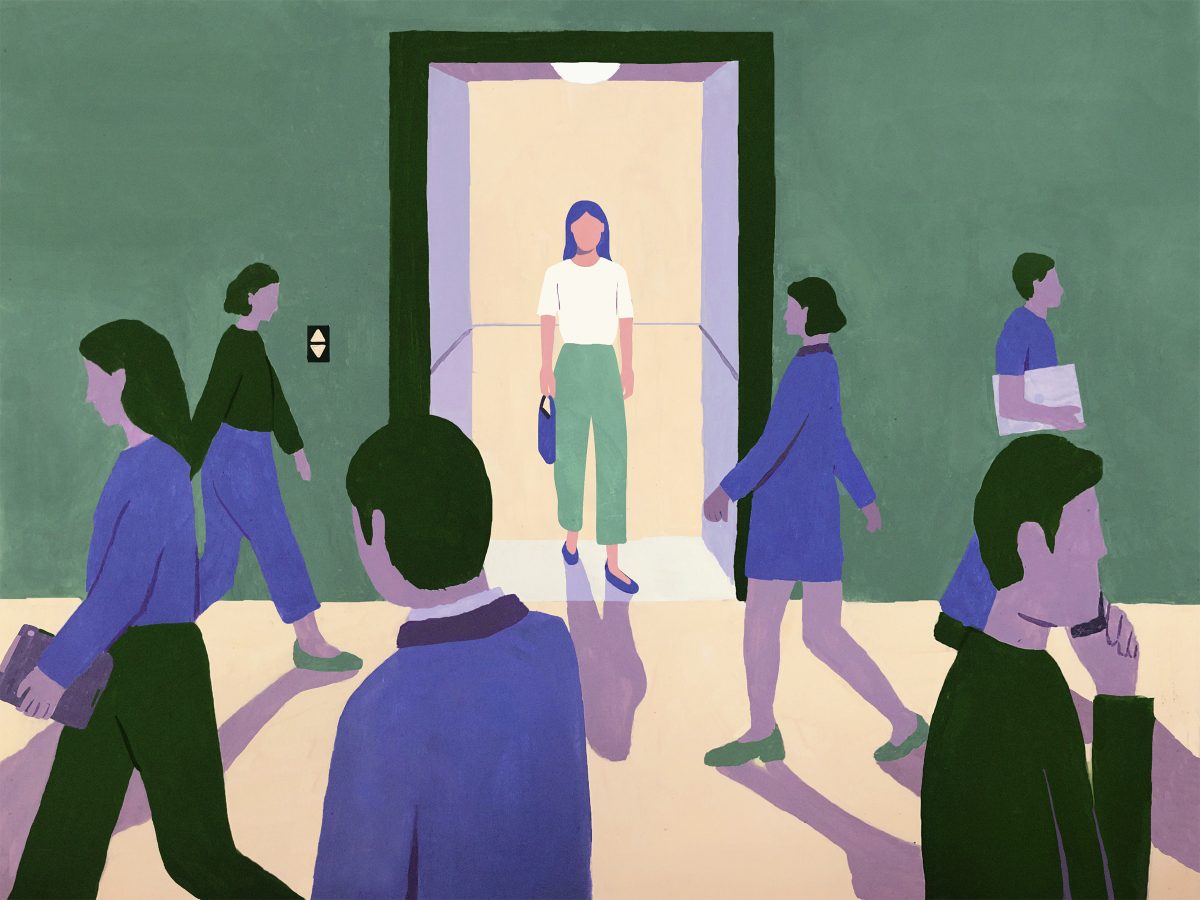 Feeling like you're back to the same-old, same-old, frustrated when your ideas at work go unrealized, for reasons you can't control?
What if you were making all the decisions? Do you have what it takes to lead your own tech start-up? Despite that in recent years, we've seen more women on conference programs and panels, headline-grabbers like Elon Musk and Mark Zuckerberg eclipse a broader picture of what kinds of people lead groundbreaking tech success.
When women succeed in tech entrepreneurship, they have often done so against odds not faced by their male counterparts. Their insights on what attributes and attitudes will lead you to start-up success are rooted in experience of forging their own path.
1. Uncertainty doesn't faze you
Starting a tech business is riddled with uncertainty. You need to be able to make a plan when the goalposts, and the ground beneath your feet, are moving. And you'll need to be able to adapt to change fast. You'll never have all the answers, but you'll still be able to see ways to move forward.
Elsa Nicol, co-founder and CEO of Wattson Elements, says there's no need to disappear until you have all the facts – you'll have time to get them.
2. You're willing to develop, improve and even throw out your ideas
Tech entrepreneurs don't decide their 'baby' is the right solution and doggedly cling to it. Stories like that of Elizabeth Holmes – inventor of the blood-test biochip that never existed – show just how destructive hanging onto a dud idea can be.
Great tech entrepreneurs want to solve the problem more than they want to be right about how it's best solved. They're more interested in being useful than in being popular.
Founder of AI for Good, Kriti Sharma says to place value on your work's impact on society, not how many people it reaches.
3. You can be persuasive, but you're more substance than style
When you run a start-up, you need to win people over to your idea, time and again. From securing funding to motivating your team, you need to be tireless in inspiring people to give you their best. And you're not just selling your product, you're selling yourself.
Contrary to popular belief, leaders don't need star quality – experience and skills predict success better than charisma. But you do need to make people believe in what you can do.
Co-founder and CEO of TeamEQ Francesca Gabetti says if you're able to raise all the money you need at the beginning, it will help a lot.
4. You're happy to do whatever needs doing
Francesca Gabetti says founders have to do everything.
Early in the life of your start-up, you'll need to turn your hand to all kinds of tasks that won't feel like what you were born to do. If you're the kind of person who tends to think, 'that's not my job,' or you've developed advanced skills in avoiding tasks you don't like, tech entrepreneurship may not be for you.
5. You can cope with imperfection, and you're willing to put your ideas to the test
Gone are the days when entrepreneurs jealously guarded their ideas up until the moment of a giant, glitzy launch. Perfect is the enemy of good. And in tech, it's usually much easier to get a prototype or beta version out to gauge the response than it is with other kinds of products.
As anyone who's done user research will tell you, the biggest shortcomings of products often aren't what the team thinks they are. Testing with real people isn't a luxury; it saves time and money.
Leading your own start-up almost always means working long hours and testing your skills to their limit. Few succeed, but if you have these five qualities, you have a great chance of being among those who do. Get more advice on making your tech start-up succeed from Conversations with female tech entrepreneurs, by Kaspersky's Tomorrow Unlocked.