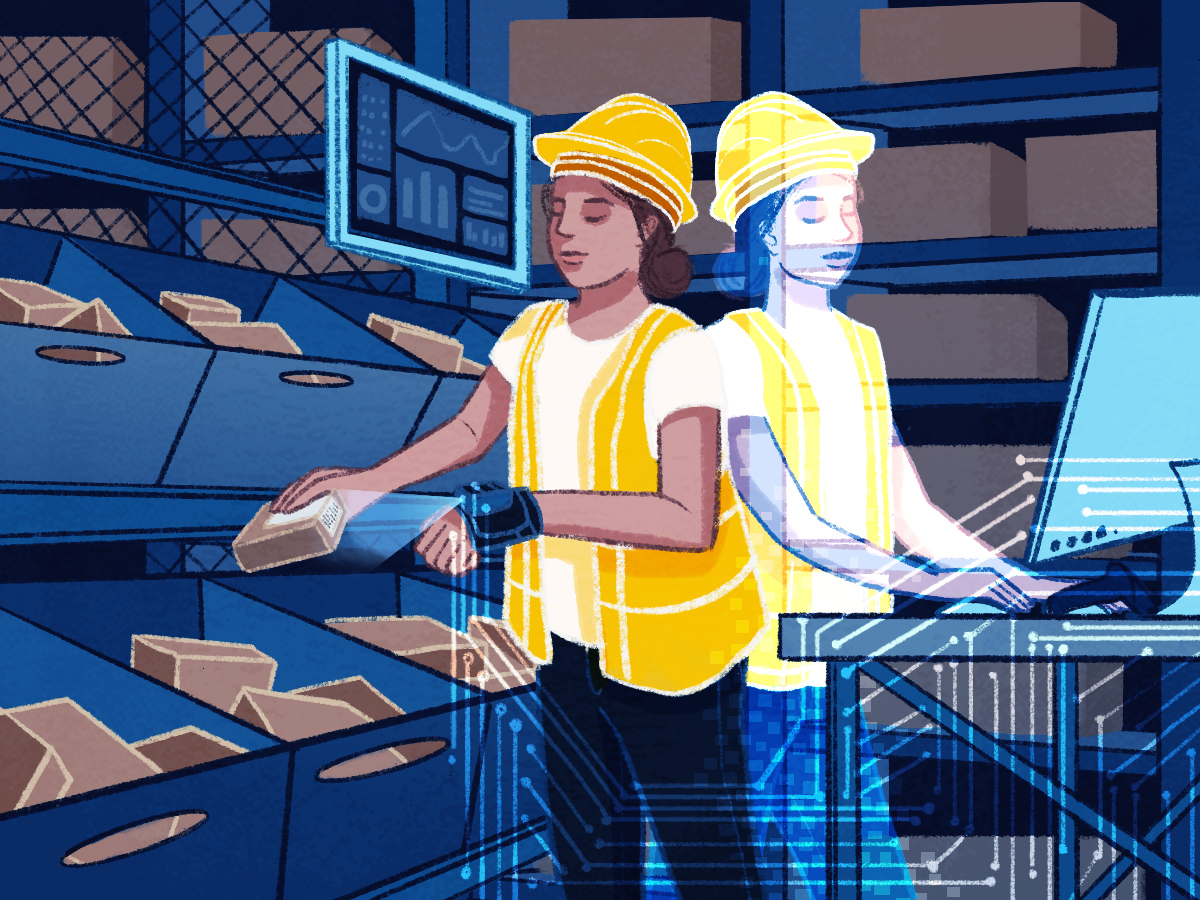 Tech entrepreneur Elon Musk thinks robots could do any job better than humans. And according to US billionaire investor Warren Buffet, automation replacing humans is no bad thing.
Whether you agree or not, today, we're a long way from robots replacing humans in manufacturing. But factories are increasingly using smart technology to boost speed, improve quality and reduce waste. The shift is so important that this new era of connected, intelligent factories has a nickname: The fourth industrial revolution, or Industry 4.0.
Ilhan Kolko, chief product officer at German-based smart factory tech firm ProGlove, doesn't see robots replacing humans anytime soon. He thinks future factories will involve machines collaborating with people for faster, safer manufacturing.
"It's not a competition between humans and machines," says Kolko. "But any technology that augments human beings and helps us make better decisions in the industrial setting will take the driver's seat."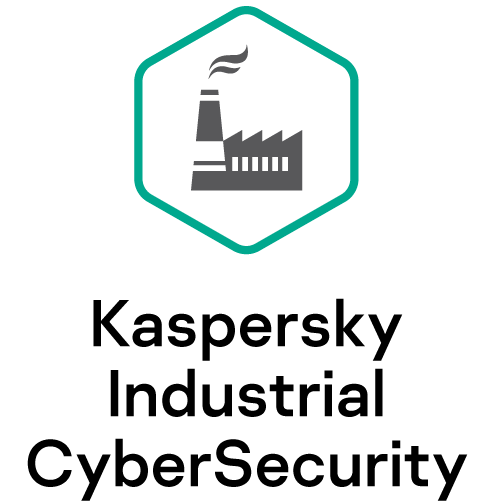 Securing industry and manufacturing
Kaspersky Industrial Cybersecurity
Industry's digitalized ways of working are attracting cybercrime. We have the cybersecurity that sophisticated industry needs.
Digital process copies help identify potential improvements
Kolko thinks human-machine collaboration – blending human thinking and action with machine capabilities – will be at the heart of a post-COVID industrial renaissance. One technology ProGlove sees as leading the way is the human digital twin.
A human digital twin is a digital clone of a manufacturing process, object or an entire environment in near real-time. Industry uses these twins to optimize business performance.
The idea isn't new, but now with artificial intelligence (AI,) we can make intelligent digital copies of whole facilities, manufacturing lifecycles and even supply chains.
A global professional services consultancy Accenture 2021 survey of over 6,000 IT and business executives found nearly two-thirds think their organization will increase investment in digital twins in the next three years.
Among other sources, digital twins rely on data collected by smart technologies like internet of things (IoT) devices. Companies use the data to improve their manufacturing processes and even product design.
ProGlove's products add new data points to manufacturing's digital twins: Human motion and tasks. They feel this extra data builds a next-level digital twin.
"The human digital twin makes the workers' motions virtual and combines it with the data from tools and machinery on the factory or warehouse floor," Kolko explains. "We want to enrich the environment the person operates in with more context, so you can analyze everything happening on the shop floor."
Wearables speed up processing and improve safety
Founded in 2013 and now employing 200 people from 30 countries, ProGlove makes wearable, connected barcode scanners for industries from retail to transport. World Economic Forum named ProGlove as one of 100 technology pioneers for 2020.
Their wearable scanners are designed to be small, lightweight and fast. Workers wear the scanner on their wrist so they can scan a part or product hands-free. It takes two seconds, compared with six seconds for a handheld scanner. Seconds add up when someone scans thousands of pieces a day.
Customers of distribution center workflow designers Procensis are among ProGlove's users. "ProGlove lets them work faster without more effort and improve accuracy and safety, being hands-free. It also reduces distractions," says Ed Kennedy, Procensis founder and chief executive. Workers who wear ProGlove can keep their eyes on their task. "It's little different than wearing a watch and weighs about the same."
ProGlove has added software that gives customers insight using machine learning models and data analytics. They're seeing significant gains: A parcel customer minimized worker movement by 25 percent while keeping performance the same and an airline reduced flight delays by 15 percent just by standardizing catering tray preparation.
"As we collected human motion data and data around the tools workers use while picking, sorting, and assembling components, and time spent on activities, we realized we can add more data points, like machine data," says Kolko.
How the human digital twin works
ProGlove scanners already collect human motion data like step count and downtime. It can identify which tools a worker uses based on acceleration data points. The scanner's camera picks up other data points about processes and information from items' barcodes. Customers already use this data to optimize processes, whether to redesign the shop floor or improve productivity.
With a human digital twin, the data people and machines create is of equal importance. So ProGlove's next step is to integrate machine data.
The scanners can connect with WiFi, ethernet and Bluetooth, meaning they can interact with other shop floor systems – from mobile devices to wireless keyboards to IoT sensors. Kolko explains, "It's like seeing everything as if you were there, sat next to a worker or following them on the assembly line."
Device security and worker privacy
Cybersecurity has long been a concern for industrial IoT. Kolko says it's slowed down the adoption of technology like digital twins. "Logistics and manufacturing ideas like digital twins are now almost a decade old, but a big reason some aren't in common use are security concerns."
To address these concerns, ProGlove built protections into its software, like encryption of data in the cloud. They allow integration with customers' existing security protocols like network segmentation or secure connectivity.
In the age of data regulation such as the EU's General Data Protection Regulation (GDPR,) privacy concerns are also high on the agenda. Kolko says they anonymize ProGlove's data when it leaves the scanner and becomes process data for the analytics software.
The end goal: AI-driven process optimization
The human digital twin can be applied in many industries. Healthcare could use digital twins to simulate treatments before giving them to patients. It may be some time before the technology is robust enough for that, but Kolko thinks manufacturing is closer to implementing it widely. The main benefit for industry is allocating resources more efficiently.
Kolko says a typical facility collects trillions of data points. The digital twin consolidates the data then interprets it. This is where AI comes in: Finding patterns and anomalies in processes.
Today, facility supervisors who receive the insights must still translate them into processes that mean productive changes. ProGlove wants to move from enabling micro-efficiencies to true AI-enabled optimization in the next two to three years. "We're expanding our software capabilities. I see the next-generation product being able to solve optimization problems on its own," says Kolko.
Industry's future is close
That same 2021 Accenture survey found 63 percent of executives thought that since the COVID-19 pandemic, the pace of digital transformation in their organization is hotting up. Accenture identified digital twins as one of 2021's transformative technologies to watch.
Kolko also sees the signs companies want to make their workflows, environments and workforces smarter. "In the post-COVID world, everyone wants to build resilience and make their processes futureproof," he says. The key thing, he thinks, is to make sure people aren't competing with machines but feel part of a collaborative environment.
Luminaries like Musk and Buffet may be right that robots can do many things better than humans, and that's no bad thing. But the intelligent, automated factory of the future will still have an efficient human crew. The human digital twin may build a bridge between humans and machines, but humans will still be essential in solving human problems.