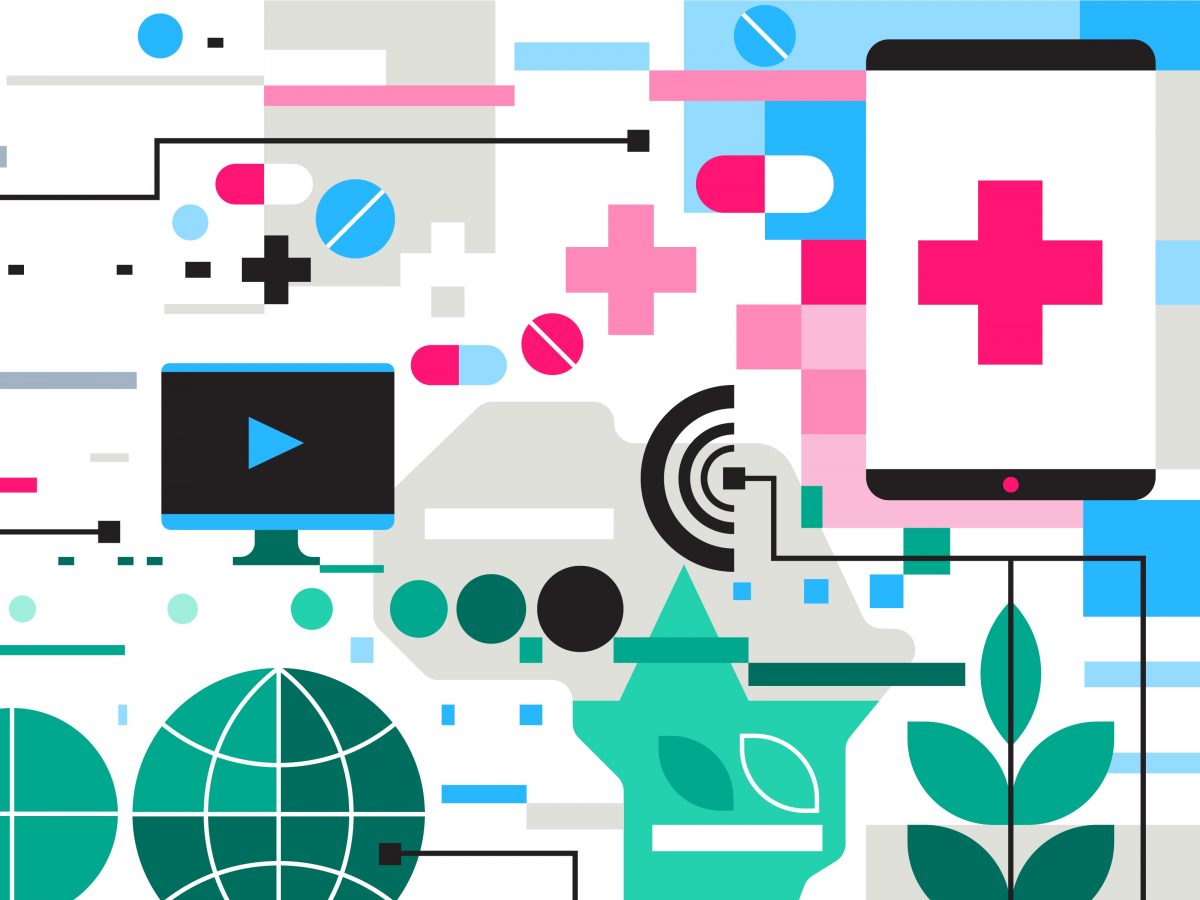 A need for speed: how 5G will transform business forever
We've seen 1G, 2G, 3G and more recently, 4G… Now things are about to kick into overdrive, as 5G powers up for worldwide uptake, bringing with it the Fourth Industrial Revolution, but what impact will it have on business?
5G. Sounds classy, right? It also, more importantly, boasts a strength that we as humans haven't seen since Arnie in The Terminator movies. From download speeds as high as 20 gigabits-per-second (that's 60 episodes of The Wire in just over four minutes), to finally bringing coverage to rural areas, developing nations and less-connected communities – 5G is, on paper, the hero technology we've been waiting for.
What is 5G?
5G is fifth-generation mobile network technology enabling exceptional latency speed (the time taken for devices to respond to each other over the wireless network). In essence, it's a constantly evolving network of connections for more than mobile phones, or to the less technical among us, the life-force of the internet of things (IoT). This is very important, because as our technology advances – think precision medicines, autonomous cars, augmented reality – it relies on being connected to different devices which, up until now, wasn't possible (damn you 4G!). Finally, 5G is powerful enough to drive the next generation of tech that will power consumer and industrial-grade technologies.
How will 5G benefit business?
Qualcomm have estimated that by 2035, 5G could underpin $12.3 trillion worth of goods and services across different industries in the United States alone. And there are many benefits for businesses:
Increased network speeds
It's quick. It's reaaaaal quick. Speed, minimal latency and enhanced data handling means people and systems in different organizations and offices can communicate in a flash. Cue near-seamless integration between different communications tools and business software.
Greater network capacity
5G will be able to cope with more applications running concurrently – from connected cars and IoT devices to virtual reality experiences and simultaneous HD video streaming. It's essentially going to facilitate most next-generation technology, which will make mass uptake of new services easier than in the age of 4G.
Greater coverage
In short, 5G will close the mobile coverage gap, opening up opportunities for businesses in traditionally hard-to-reach areas. In Africa, for example, 3G networks cover only 50 percent of the population. Without appropriate coverage, many rural businesses can't access the infrastructure they need to grow, and even today's standard services experienced in many countries like streaming video are out of reach. 5G will sort that right out, enabling better connections between rural and urban areas, right across the globe.
Which industries are most likely to see those benefits?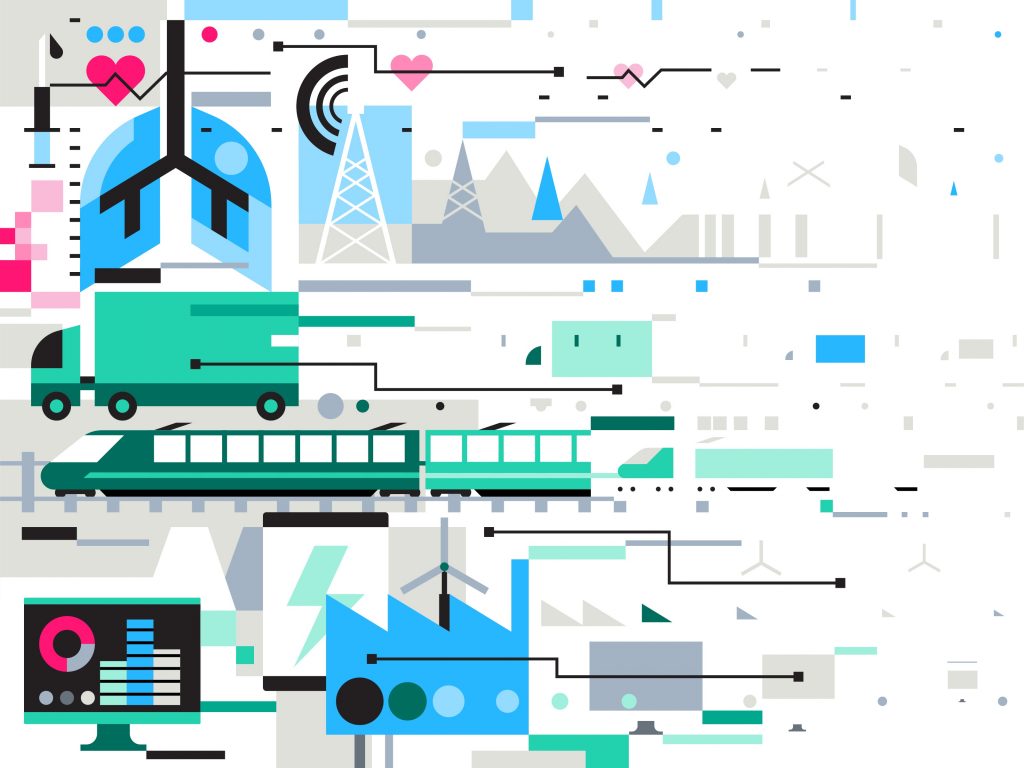 Every. Single. One of them. But here are a few that are in for a real shake up:
Healthcare: watch out for wearables
Hospitals, surgeries and drop-in centers across the globe are usually overrun with sick patients looking for help. 5G has the power to change that. It will give the able-bodied and the housebound faster access to services – think online portals and different digital devices – reducing pressure on health infrastructure.
One of the biggest advancements 5G will facilitate for this industry is wearable tech. From MedMinder's automated pill dispensers to SpiroSmart's ability to turn mobile phones into respiratory meters, 5G will mean a proliferation in disruptive healthcare devices designed to monitor our health and even use artificial intelligence and tele-presence consultations to diagnose us.
It will also completely change the way we look at smart homes. Weihua Sheng, associate professor at Oklahoma State University and director of the Advanced Sensing, Computation and Control Lab, has been working on bringing health sensors into our homes. Sheng's team is developing a cloud-based smart home platform for healthcare monitoring that includes environmental sensors, wearables and a robot assistant. For example, using different sensors, the system can detect whether the user is dehydrated. The robot assistant can then prompt them to drink more water. The platform can also determine whether a person has fallen and call for help.
Agriculture: big data means big business
Smart farming. It denotes the use of IoT applications in agriculture – from big data to crop sensors – which are going to be facilitated by the 5G network.
Allmeteo is a shining example of how important data will be for the future of farming; it's a weather station that uses sensors to gather information from across farms, giving farmers analytics from which to choose the appropriate crops, and take the required measures to improve their capacity. But there are more innovations to come. Many more. One in particular is GreenIQ. In short: it's an automated irrigation and fertilizer system that uses sensors to dictate when farmers water their crops, and by how much.
From water management to optimum fertilizer dispensers, 5G will give farms the ability to monitor, track and improve their systems in a way they've never known before.
Transport: greasing the gears of change
Three words: Self. Driving. Vehicles. Now that's a shake-up. Uber? Car insurance? McDonalds drive thru? Much to think about, and potentially lots of transport businesses who may take a hit. A study in the US shows that self-driving vehicles will potentially reduce the need for parking space by over 5.7 billion square meters. That could free up vital resourcing for housing, or even urban farms to meet our increased food needs.
But it's not just driverless cars that 5G will impact, it's going to make traffic lights more intelligent – reducing the time waiting in traffic – and boost public transport connectivity. Yes, the hideously slow train Wi-Fi you sometimes use for work, it's on the up. In Japan in 2018, Samsung completed a 5G demonstration on a moving train in partnership with Japanese telecommunications carrier KDDI. We're talking peak speeds of 1.7 Gbps. Just the right pace for working on the world's fastest bullet trains.
But what are the security risks?
There are tremendous benefits to 5G, but it has the power to take many businesses out of their comfort zones. As with all new technologies, there are risks. 5G is the first generation of mobile network designed for machine-to-machine (M2M). But it poses major security challenges for privacy, with personal data collected relating to our health, driving habits and more. Connected devices will capture more and more data, which could be a rich bounty for malicious actors. And as 5G needs more mobile sites, it may mean it's easier to geo-locate users, which presents additional risks.
There are a couple of things you can do to get ahead of the curve. Firstly, you may want to move sensitive documents onto the cloud, as 5G will rely heavily on virtual infrastructures. But regardless of where you store your data, it's paramount to make sure it's well secured. Secondly, you might want to instate a '5G guardian'. It's someone who really knows their tech, an internal expert and champion for integrating the technology into business as usual. From how it affects your services, to finding ways in which it can improve your day-to-day. They may want a pay rise, though.