As we look forward to the next decade, what does the future hold for IT professionals and what will new technologies mean for their jobs?
For many people, the future of work can look like a perilous place, with their jobs under threat from a technology-driven combination of artificial intelligence and machine learning, automation or robotics. IT workers are in a slightly different position here than most – often they're introducing these technologies into the workplace. Even so, they'll still be affected. Just because you make the changes, it doesn't mean you're entirely immune to them.
Overall the outlook for humans in industry is actually pretty positive. According to The Future of Jobs, a 2018 report by the World Economic Forum (WEF), there are big changes coming in the next three years.

Nearly 50 percent of companies expect that automation will lead to some reduction in their full-time workforce by 2022, based on the job profiles of their employee base today.

World Economic Forum

The Future of Jobs, 2018
However, the report goes on to say that 38 percent of businesses surveyed expect to extend their workforce to new productivity-enhancing roles, and more than a quarter expect automation to lead to the creation of new roles in their organization.
In total, the WEF estimates that while 75 million non-agricultural jobs will be lost globally by 2022, 133 million new jobs will be created over the same period – that's a net increase of 58 million jobs.
The robots will become job creators
The outlook for those in IT and tech roles is even better. The WEF suggests that the frontier between tasks performed by humans and those performed by machines, if managed well, could lead to increasing demand for roles such as data analysts and scientists, software and applications developers, and e-commerce and social media specialists. These roles are significantly based on and enhanced by the use of technology.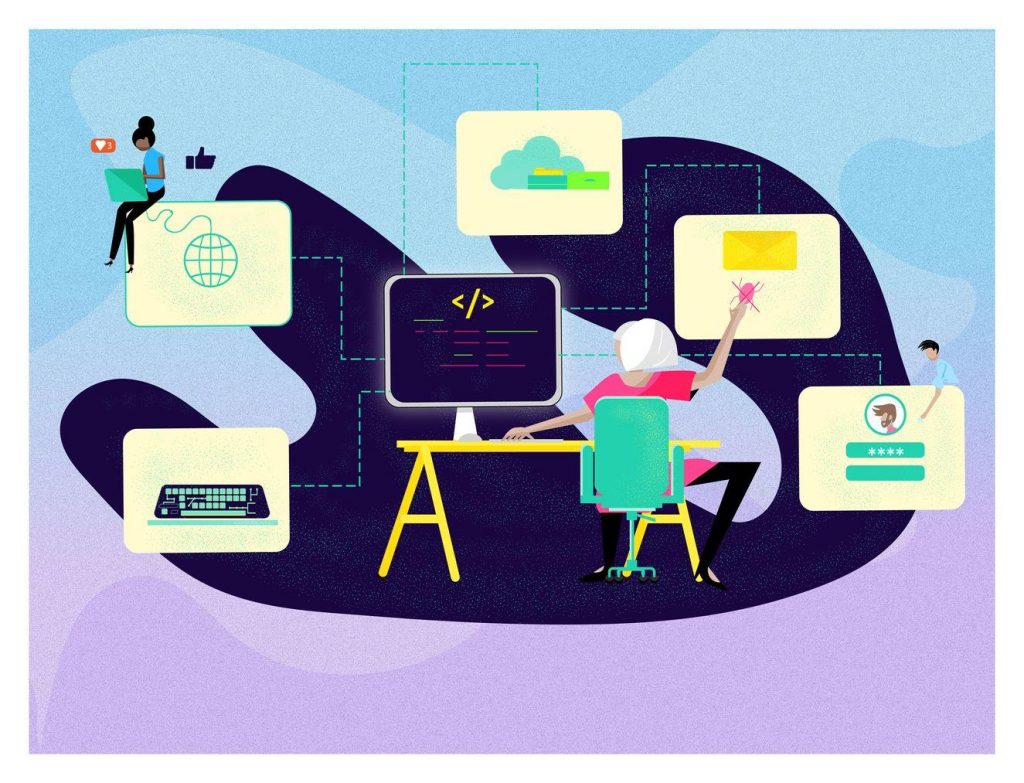 Similarly, the demand for cybersecurity professionals is likely to continue to grow. The US Bureau of Labor Statistics predicts that employment of information security analysts will grow 28 percent from 2016 to 2026, much faster than the average for all occupations.
Of course, some IT roles will decline. For instance, the need for those who still know older programming languages such as COBOL and C is likely to fall steeply as companies migrate legacy systems to the cloud, aided increasingly by automation and machine learning. The cloud is also likely to result in a fall in the need for traditional systems administrators.
And there will be more jobs for IT professionals
If you're working in IT and reading this, you're probably feeling quite optimistic about the future. Well, hold on: the good news doesn't stop there. According to Deloitte's report The Future of Work In Technology, company tech teams will shift from being essentially internal service providers to "business cocreators" whose worth will lie in the value they deliver to the business rather than in the services they deliver. Experts quoted in the report say:
The role of technology has evolved from automating the business to actually being the business.

Satish Alapati

CIO of Media & Entertainment Customer Experience, AT&T
In some ways, this is nothing new. In the 19th and early 20th centuries, we saw machines take over the work of human muscle. In the late 20th century, we saw computers take over routine menial jobs such as basic clerical work and filing. This is just the next iteration of this process.
What's more, two centuries of nearly unbroken technological advances have not resulted in mass unemployment in every industry. Rather, they have resulted in new jobs replacing old, and these new jobs tend to be higher up the value chain – more interesting and more creative. Of course, those working in IT will need to learn new skills, and senior IT managers will need to change as their departments become a central part of the business rather than a purely support function.
One area that IT really needs to improve on is diversity. According to Kaspersky's 2019 report Beyond 11%, a study of diversity in the industry in Europe, just 11 percent of EU cyber-talent in tech roles is female. This is really holding the sector back. McKinsey's 2015 Diversity Matters report suggests companies with better gender diversity are 15 percent more likely to show financial returns above their national industry medians. Kaspersky's Alena Reva believes change is needed to reap the rewards:
The future looks very bright for IT roles, particularly in cybersecurity, creating roles in both research and technology, but also in supporting roles including sales. But the sector needs to improve in areas like gender diversity if it's really going to capitalize on these opportunities and create products and services that work for everyone.

Alena Reva

Head of Human Resources (North America), Kaspersky