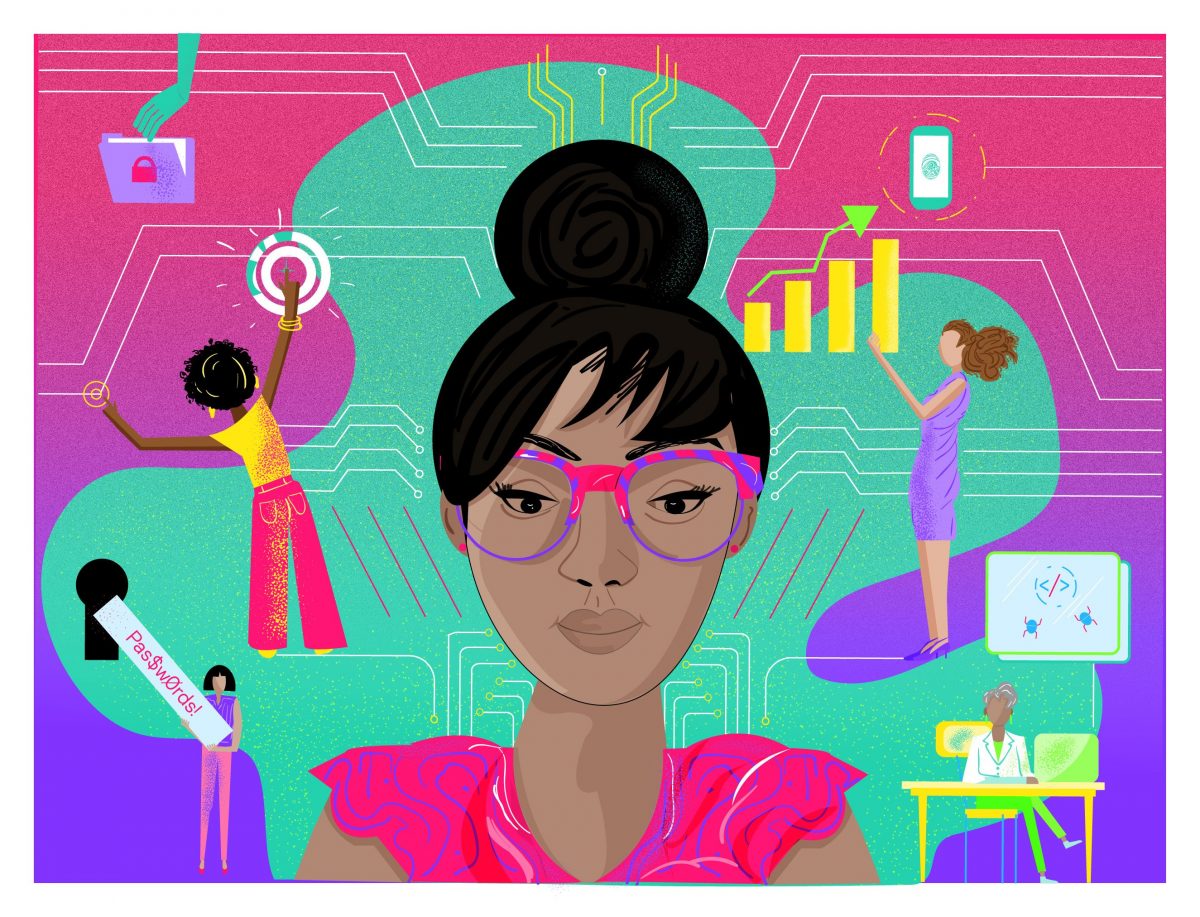 As an industry, we still have a long way to go to achieve our balance: research indicates that globally, only 11 percent of people working in technical roles in cybersecurity are women. I met five women from Kaspersky to find out what has inspired them during their career journey and what we can do to encourage more girls and women to join our industry.
Noushin Shabab – the researcher who's solving the puzzle of how to stop the next major cyberattack
"Cybersecurity is the most exciting part of the technology industries. You're always one step ahead and I get to use the latest tech, so it's great if, like me, you're a fan of all the latest gadgets! My job is always evolving and changing as new products and new cyberthreats come into the world.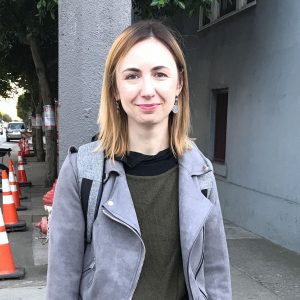 Ekaterina is Security Analysis Group Manager for Kaspersky in Russia. "I was working as an application security analyst, finding software vulnerabilities for a mobile operator. I didn't like finding the same 'holes' day in, day out, so I decided to move into cybersecurity to work on 'security by design' solutions.
"Security is for the people – to benefit the organization and its systems, and keep everything working. Critical infrastructure – things like electricity, water and gas that we can't live without – it's all vulnerable to cyberattacks. I'm making the infrastructure more reliable and resilient to attacks, keeping facilities safe and services available.
"I'm motivated by the people and organizations who created the basic knowledge of computer security. Now I have the opportunity to meet the icons that I once gave lectures on when I worked at a university. I really admire Dorothy Denning, who in the 1980s created the basic model for intrusion detection."
Ekaterina's advice…
"The gender imbalance in the workforce is not unique to cybersecurity – all technology industries have this problem. Many women with a computing education don't use it. We need to start changing this at a young age.
"I teach at my children's school and talk about how exciting cybersecurity is, and I once gave a lesson about programming to eight- and nine-year-old children. The results were very different due to the different ways boys and girls treated the same task: the boys were motivated and were trying to solve all the tasks at once. They got a great result and their certificate. The girls were also motivated, but in a different way – they went deeper into the topic and asked more questions, thinking more holistically. They got a great result too, but the girls' analytical approach is a better way to succeed."
Catherine Oudot – the self-made woman who learned to talk tech to sell
"I'm a self-made woman – with no MBA or master's degree, which is unusual in France. I've worked in technology sales roles for over 20 years but I'm not from a technical background. I gained technical knowledge 'in the field' by sharing with my customers and colleagues.
"In my first company, I joined a new IT Identity team as a marketing assistant. I didn't know what a firewall or VPN was, but I was there at the start to grow and learn. My first task was to deliver a new partner program with a focus on lead generation.
"When I told my manager I was worried that I wouldn't be able to deliver technical messages, she said, 'Don't put the brakes on your career! You have great communication skills, so just keep going.' She told me to move forward and become a sales manager. It was a kind of liberation! She saw my potential and gave me a chance. She coached me and helped me to grow.
"My husband is my rock. We've been married for 23 years and he's always supported me through all my different roles. He understands when I want to change career because I'm curious and want to discover new things. In a sales role, it's not always easy because you're traveling so much for work. When my son was a baby, my husband often took care of him. We completely share family responsibilities."
Catherine's advice…
"Always be confident in yourself and believe in what you do. Don't put limits on things for yourself – test out what you're capable of. Talk to different people and take all the chances you have to meet good people, they can help you discover the next opportunity for your career."
Irina Bock – the game-loving, data addict who's accelerating in digital sales
"I'm a big fan of online MMORPG games like World of Warcraft. You can learn a lot of skills from gaming, like interacting with many people and working together on the same mission. You need to be logical, but also to understand how people may choose to behave.
"Digital sales is like a game – there are elements of chance but it's mainly a lot of strategy. I love to see how my team can change the business of the company. When I see sales numbers growing, it's the best feeling – I'm addicted to targets! To be successful in digital sales, you need to love data. For me, it's like a drug: the more you dig deeper into the numbers, the more you want to continue with it."
Irina's advice…
"The equilibrium between genders should not be forced – it's just a natural change and the balance is improving. Women have so much to gain! We need more women in cybersecurity to enrich the industry with our characteristics – like being hard-working and committed to delivering great results. As a woman, you'll reach a level in your career when you understand that being who you are and doing what's right is more important than just saying 'yes' to please everyone.
"Men and women should be equal – end of discussion. The best result will be when no woman feels that she has less pay or fewer opportunities than a man. That's a victory. But always focus first on you: ask yourself, 'How can I be a better version of myself and improve?'"
How is Kaspersky furthering opportunities for women in cybersecurity?
Kaspersky CyberStarts is a program in Europe which aims to tackle both the skills gap and the gender disparity that exists in the cybersecurity industry. The program talks directly to young women considering their career paths, giving them access to the tools and experience that they need to take their first step into the industry. Download our 2021 report Where are we now: Understanding the evolution of women in technology based on a survey of women working in IT and technology in Europe, North America, Asia-Pacific and Latin America.