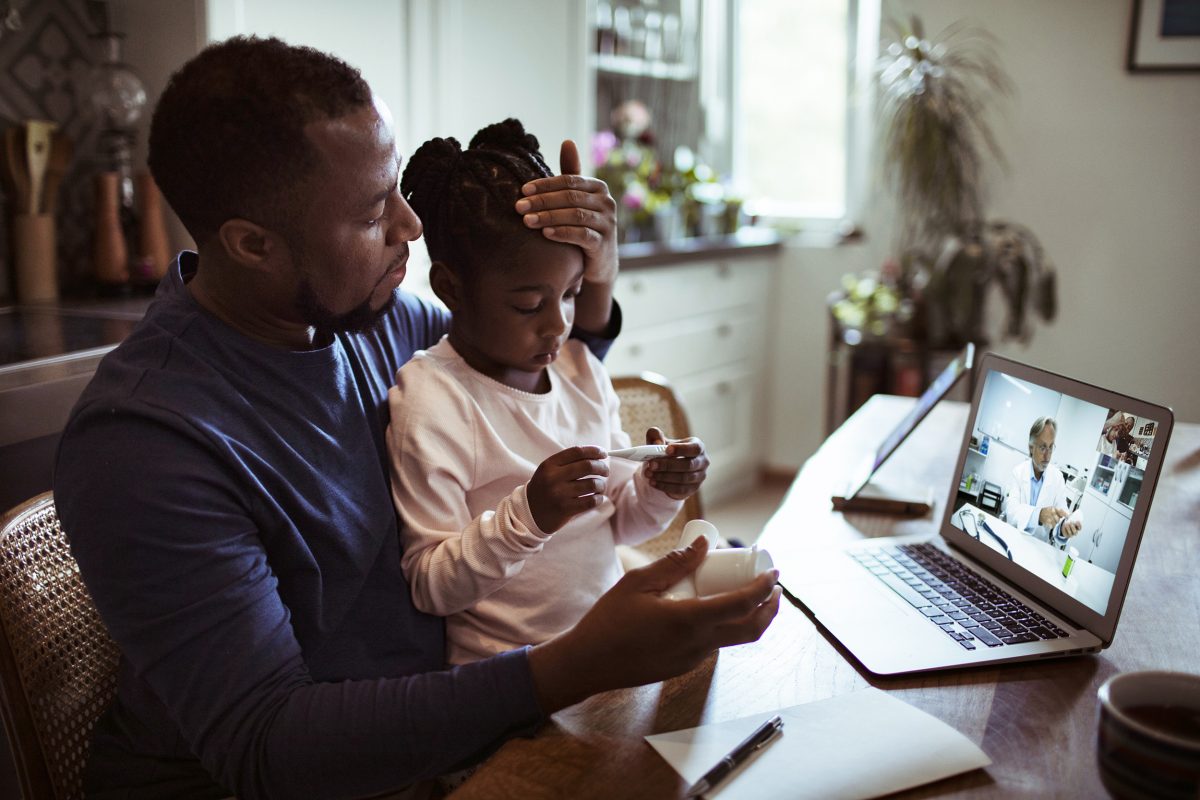 It's often said that necessity is the mother of invention. The last few years in digital health also show necessity is also the mother of adoption and acceleration.
In a recent Deloitte survey, physician leaders reported increases in virtual appointments for nearly all types of care. For chronic condition management, appointments increased ninefold. In the same survey, more than half said their organization's virtual health strategy changed significantly in response to the pandemic.
Telehealth is being adopted worldwide, from the UK's Babylon Health, to Doctolib in France, to China's Ping An Good Doctor. And it's been necessity – like quarantine regulations, contamination risks and growing consultation requests – driving the acceleration.
Making healthcare tech accessible
Healthcare accessibility
Why is healthcare tech often not accessible, and what can we do about it?
The COVID effect
Although the healthcare industry has historically been slow to adopt digital tech, the 'COVID effect' put telemedicine front and center for patients and providers.
Kaspersky's 2021 report, Telehealth take-up: The risks and opportunities, confirms healthcare is ready to embrace digital. More than 90 percent of providers use some form of telehealth, such as video consultation, mobile app or remote patient monitoring. Interestingly, only half of providers used telehealth before COVID-19.
The same report finds more than one in three, or 37 percent, in the medical community think tech could replace doctors by 2042. Is this fear of AI replacing humans or optimism about how fast digital technologies are advancing?
A closer look at the data shows healthcare providers have become more optimistic about the impact of digital tech. Increasing telemedicine use is building confidence and reducing perceived risks.
At the same time, projected digital health adoption varies across regions.
When will we see AI doctors and psychologists?
Asia-Pacific, the Middle East, Africa and Russia are most optimistic about digital doctors. Around half of healthcare professionals in the Asia-Pacific and Middle East regions think digital technologies could replace doctors in the next 20 years, but only around one in three in North America and Europe.
These differences may arise from varying public perceptions of digital health. In China in 2019, publicized events in which digital technologies assisted in animal operations, minimally invasive heart surgery and remote brain surgery may have helped public and medical trust in digital health.
In medical communities across regions, 40 percent predict there'll soon be digital replacements for psychologists. This may be because of the relative maturity of related technologies like text analysis and natural language processing (NLP.)
What will most drive value in healthcare?
Kaspersky's report found providers in the Middle East, Asia-Pacific and Latin America think AI and big data will be the biggest driver of value for healthcare by 2045. But North America and Russia think it will be telemedicine and mobile apps. Wearables are valued similarly across regions.
These differences might be explained by differences in how regions innovate. In the US, it tends to within an industry: Uber and Lyft for ride sharing and AirBnB for travel. In the Middle East and China on the other hand, super-apps integrate services across industries, such as China's Meituan, providing everything from concert tickets to hotel booking to food delivery.
Another factor could be government and business emphasis on AI, machine learning and data analytics. In 2019, I spoke at the AI Everything summit in Dubai, positioned as the largest AI conference in the world. The general level of interest in technologies like AI and uptake in other industries may influence how strongly healthcare professionals and patients welcome these.
Taking advantage of digital health optimism
How can we use the increased confidence in digital health to accelerate development? I suggest four approaches.
1.    Enhance rather than replace experts
Digital health best works side-by-side with physicians, nurses and other care providers. For example, image recognition by machine learning can better detect some cancers. This could free up oncologists and radiologists from routine image-reading to focus on treatment.
Machines could conduct screening, perform literature searches and help during operations, improving efficiency, cost-effectiveness and accuracy, and reducing the burden of increased volumes on healthcare providers.
2.    Carefully manage and govern data
Health data is personal and sensitive. We must pay attention to how we collect and use it. In Kaspersky's survey, over half (52 percent) of frontline telemedicine providers said patients had declined video consultations over privacy and other data concerns.
But healthcare systems can also use patient data to improve outcomes and reduce costs. We've seen encouraging results from using big data to improve clinical trial design.
3.    Improve data security across all stakeholders
In Kaspersky's survey, around a third of healthcare organizations said they'd had cybersecurity issues, and 30 percent had had data breaches from virtual consultations.
Causes likely include outdated IT systems, poor security and not following protocols. We must keep improving security technologies and practices across all stakeholders, like government agencies, insurers and nursing homes.
4.    Encourage collaboration
To realize the potential of digital health, we need broader collaboration. To facilitate data sharing, we must share investment to build better data infrastructure and fairly distribute value gained from data. These negotiations will be critical to advancing data-related collaboration in healthcare.
The healthcare sector showed its agility and solidarity throughout the COVID-19 pandemic. The ramp-up of telehealth increased provider and patient optimism around digital health. Let's retain the momentum and build healthcare's capability to use technology securely and creatively to improve knowledge, efficiency and patient care.