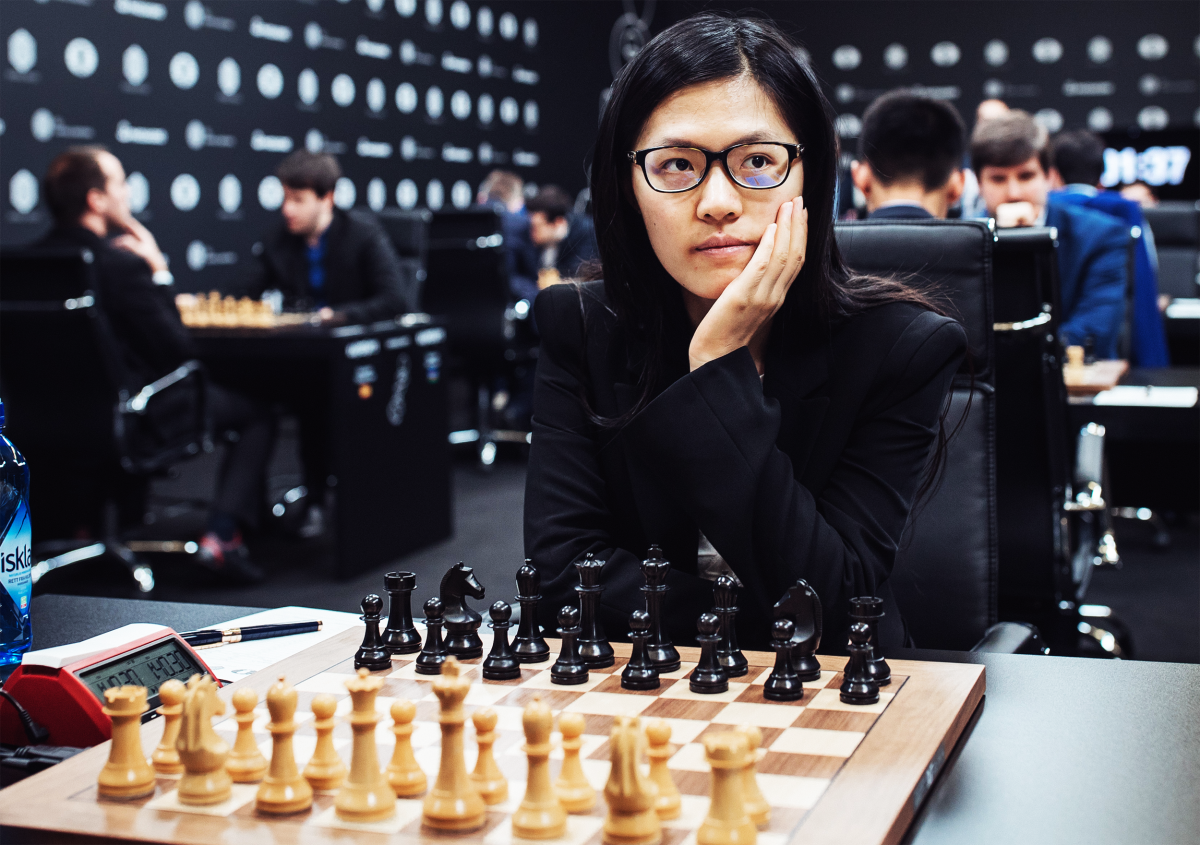 Chess is in my heart. I began playing at age five and, at 14, became the youngest woman to qualify for the Grandmaster title. By 16, I was the youngest woman to win the Women's World Chess Championship. A significant achievement, but it felt like just a stop on my journey.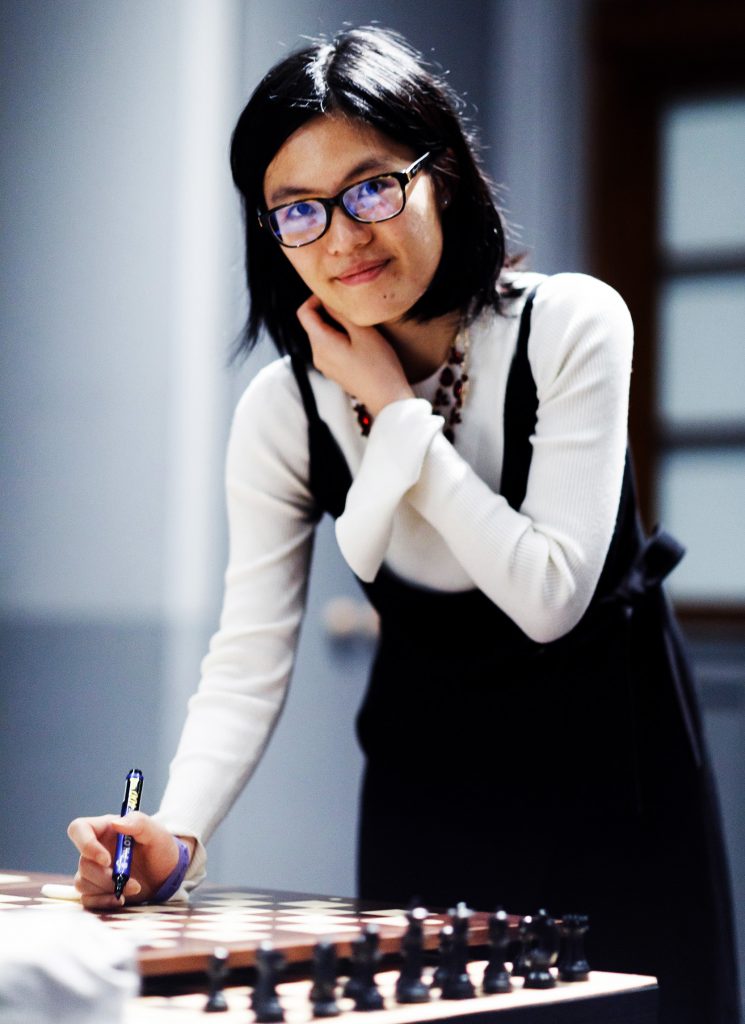 Challenge yourself. Believe in yourself.
I challenged myself by playing better-ranked players. In 2005 I qualified for the Chinese National Team playing the World Team Championship with a relatively low ranking, and in 2017, I performed well in the FIDE Grand Prix and Biel Chess Festival. I proved to myself I could compete against Grandmasters.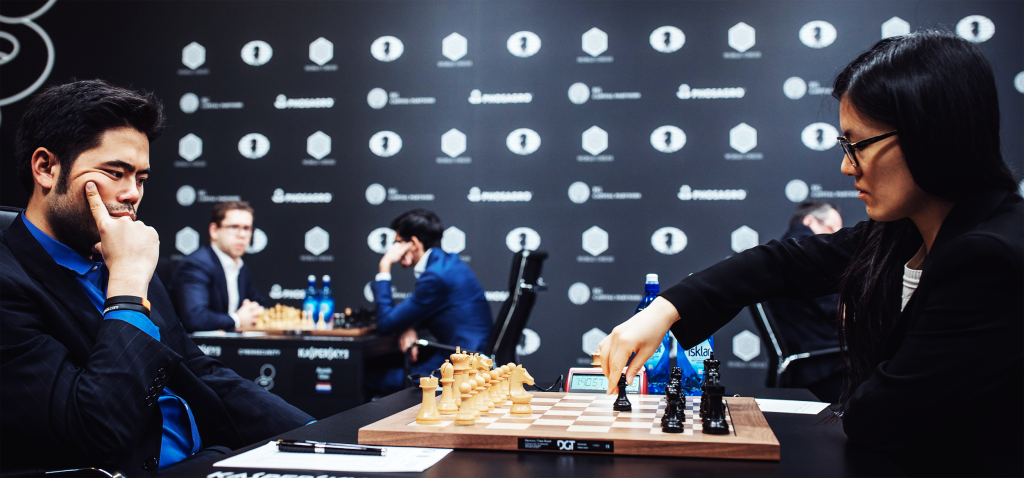 Hou Yifan plays Hikaru Nakamura at the FIDE World Chess Grand Prix 2017
If I play well, it's satisfying, but what's better is the quality of the game. The only player I see as super hard to beat is the current world champion, Magnus Carlsen, but we still start the game with the same advantage.
Play to your advantages and keep fighting when you're down
Chess has elements of luck and skill. During a game, I play to any advantages I feel I have. If I'm playing worse than my opponent, I fight to survive. My opponent may not see my cunning move, then I win. If they do, we could still draw. Chess is about performing at your best and watching how your opponent behaves.
Get maximum benefit from your solutions
Professional Services
For the best return on investment, involve our experts in your implementation.
Keeping in good health improves your concentration
I don't do any special preparation before a game – I keep the same daily routine. I may research my opponent, warm up with practice games and do tactical training before a tournament. Although it's not a physical sport, some players pay attention to their nutrition and exercise. I need to sleep well. If I'm tired, my body is not at its optimum for long games.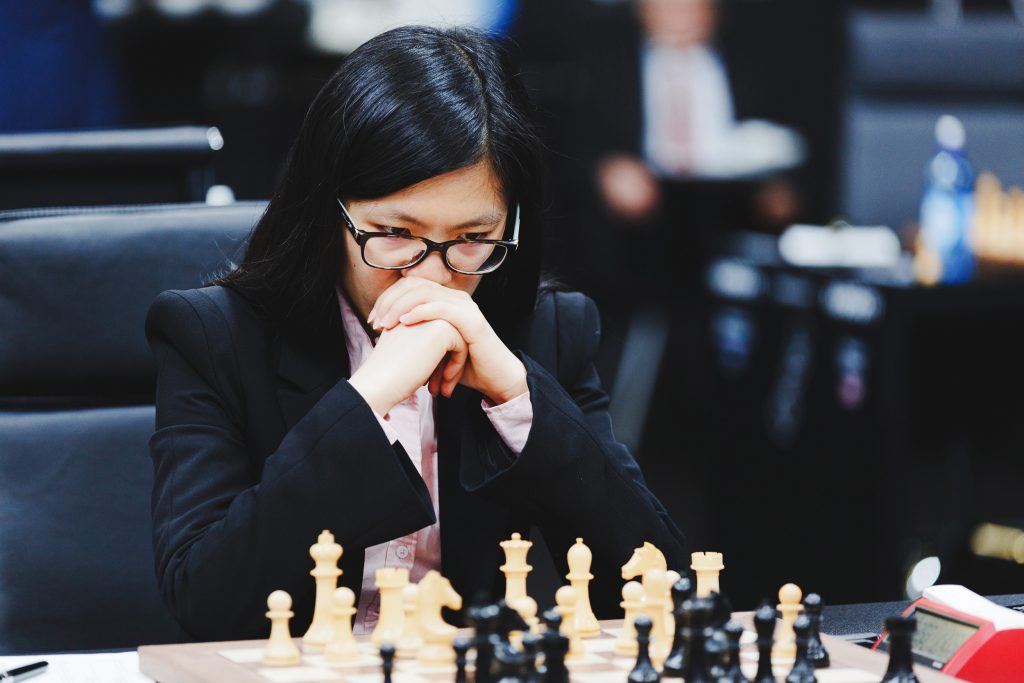 To maintain focus, I connect inwards. When I'm playing, there's nothing inside my heart other than the game in front of me. To concentrate, put aside distractions like news and social media.
Practice develops quick thinking and hones natural abilities
I like the challenge of speed chess. Different versions last from one to 25 minutes. You need to plan how best to use the time you have. Practice and intuition matter when you don't have time to consider all options. With practice, you work out what to do in different scenarios. Speed chess hones a natural gift because intuition trumps technique.
Start with your endgame in mind
To win at chess, you must have a vision of where you want to be. Then you move back, step by step, to achieve it.
There's no such thing as a perfect decision: Every move has advantages and disadvantages. Think: What will I get out of this action?
I use this thinking in important life decisions, like whether to pursue a full-time chess career or continue my studies. Playing chess full time would give me energy for tournaments, but I wasn't sure that energy alone would take me further – it's a probability game. Then I thought about what I could gain from studies: They would show my brain a bigger world view. There was no right or wrong decision – I had to follow my heart. I went to the UK to study for a Master's in Public Policy at University of Oxford.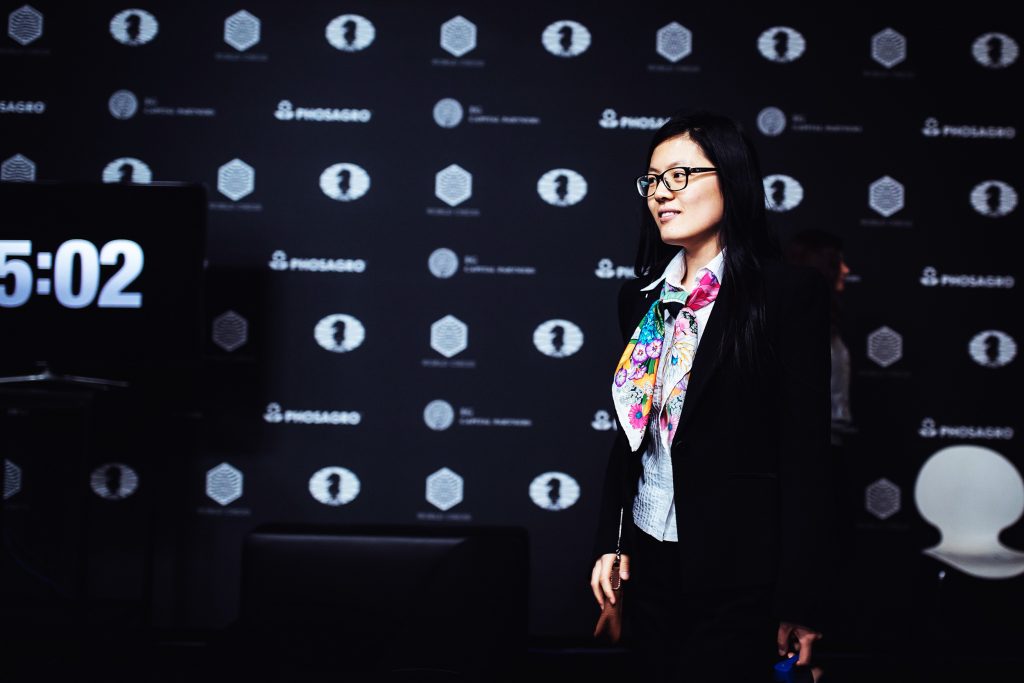 I was thrilled when my actions paid off. In 2020, I became a full-time professor at University of Shenzhen, China.
Find new ways to win
In chess, there are many unknown positions, but there are always new ways to win. Learning chess empowers people to think strategically and to innovate. You need resilience to tackle difficult positions.
Supportive people help when expectations are high
If you achieve big things early in your career, you may not have a clear future goal. Once you've hit your target, you're under more pressure to succeed, surrounded by high expectations. You can become too hard on yourself.
There were people against my decision not to pursue a full-time chess career, thinking I wouldn't realize my potential. But I had family and friends who encouraged me to do what I wanted.
Be ambitious, but also realistic. We can dream and try to be perfect, but we must come back to the present. What's the best decision to take now that gives you the outcome you want?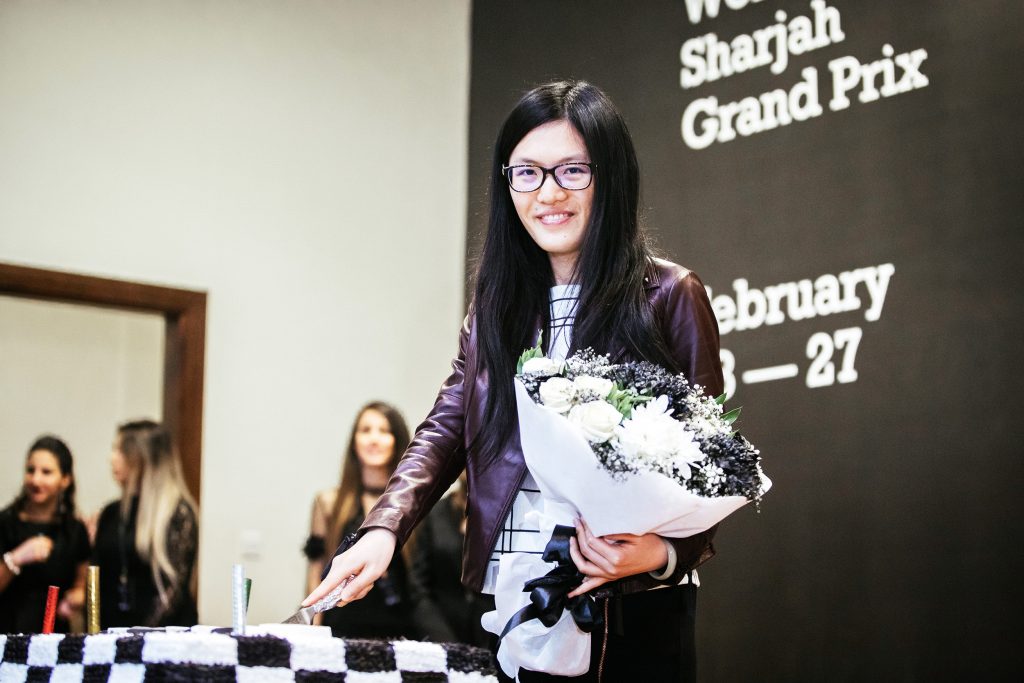 Hou Yifan celebrates her birthday at the FIDE World Chess Grand Prix in the United Arab Emirates, 2017
We all need role models
Chess is not gender-equal. I'm one of few women at the top. Though I believe female-only tournaments are vital to give players experience and confidence, I no longer compete in the Women's World Chess Championship cycle. I want to play other top Grandmasters to raise standards.
I joined an academia group to research the gender difference in chess. It's a challenge in common with other fields like science and technology. The research is in progress. So far it has shown there's no single reason why success in chess favors men.
Lack of role models or gender stereotyping, like women being expected to focus on family, could be a barrier to participation or gender expectations in some cultures. We need to find ways to encourage more women to participate. It will take time, but we're starting to close the gap.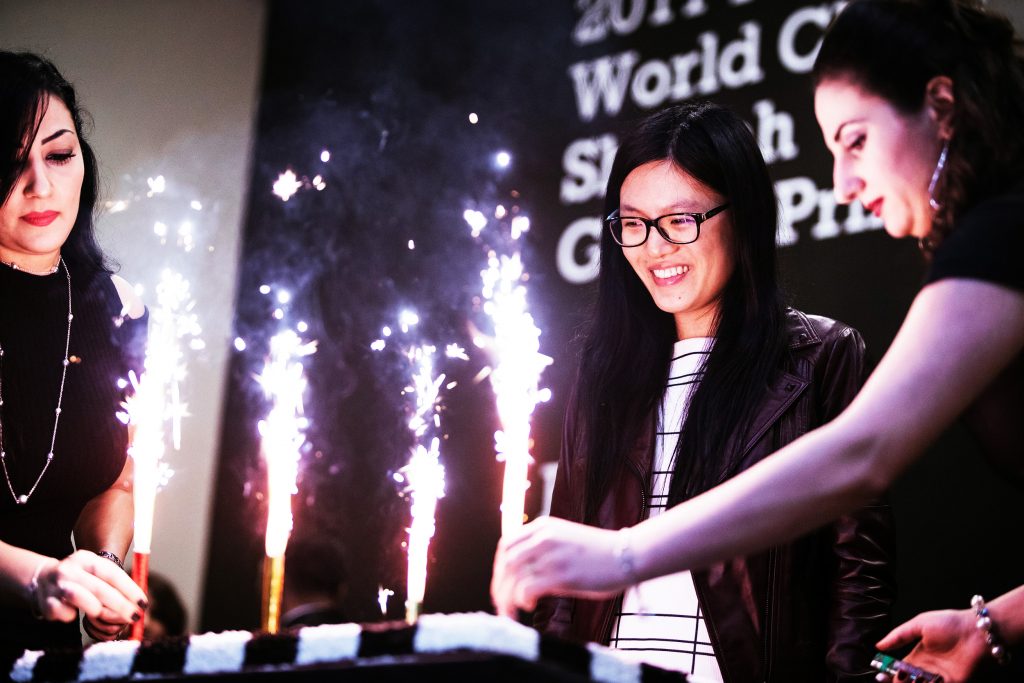 The popular 2020 Netflix series The Queen's Gambit shows chess in a vivid and engaging way. I know women who aren't chess players who've been inspired by it. The chess player at the heart of the story, Beth Harmon (although in theory fictional,) could be a role model to encourage more women to play. Many things in the series were familiar to me: I have opened the door and walked quietly in front of all the Grandmasters. I have also experienced failure and performed better next time.
I'm ready to face the future. I'm committed to my role as a Professor, and there's plenty to learn. I will keep playing tournaments and competing internationally because I feel inspired to play and improve my game. I'll also keep working to promote chess and to encourage more girls to join our chess community.
Views belong to the author.