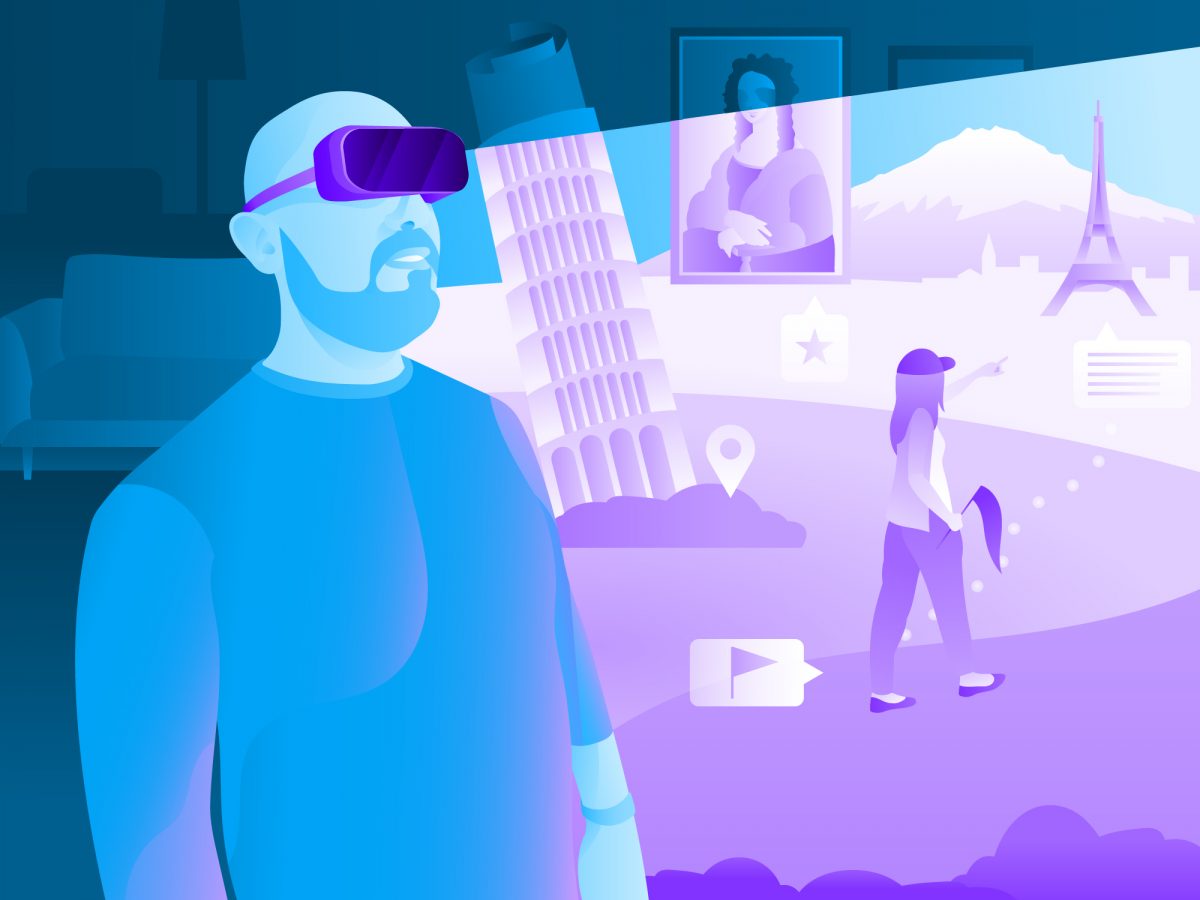 As part of Kaspersky's Bring on the Future series, we meet people and businesses around the world who are changing their industry and society for the better.
COVID-19 has hit the travel industry hard. As new travel norms establish, new innovations are taking flight. One travel tech trailblazer is 360 Stories.
The company set out to film 360-degree, or immersive, videos of destinations around the world for travel guides, so travelers arrive enriched and more connected to its culture. But in the wake of a global pandemic, 360 Stories added something new – a VR live tour you can experience from your home, like this trip to Notre Dame in Paris. Will this change tourism for the better, or create a niche for armchair travel? I spoke to CEO Albert Poghosyan to find out more.
Hi Albert. First up, what's the story behind 360 Stories?
With my business partner, Vahagn Mosinyan, we ran a marketing agency just as VR (virtual reality) and AR (augmented reality) were developing. We used this tech to create content for some of the biggest brands in the world, like Coke and Google. But we wanted to scale up beyond one-off activations.
We thought about which industries could use this tech. Travel came to mind; we didn't know anything about the industry, but as travelers ourselves, we were tired of booking tours based on stock photography, which rarely captures reality. We knew we could do better using 360-degree videos. This format captures a view in every direction using an omnidirectional camera.
Secure Futures
What's coming next?
Be first to find out what's happening in tech, leadership and cybersecurity.
Our research showed that 360-degree video converts twice as many customers than stock photos and descriptions. So it can help travel agents boost their sales, give tourists piece of mind about their vacation choice, and in the wake of the pandemic, offers an entirely virtual experience where travelers don't even need to leave their homes!
We started experimenting in Rio de Janeiro then Prague. Some people in the travel industry didn't think we could scale the project because it hadn't been tried and tested. But we scaled from four cities to 32 in 16 months. Now we work with brands like Lonely Planet and have a worldwide community of travelers.
Nice. So what's the big vision for 360 Stories?
To give travelers a more immersive, trustworthy and flexible way to research destinations and book travel experiences – like museums, attractions or personal tour guides. In 2019, only 17 percent of experiences were booked online, most are walk-ups. We want to help them understand where to go, on the go. With 360 Stories, they can watch short, immersive videos about their destinations on their phone then book their 'real world' experience straight away.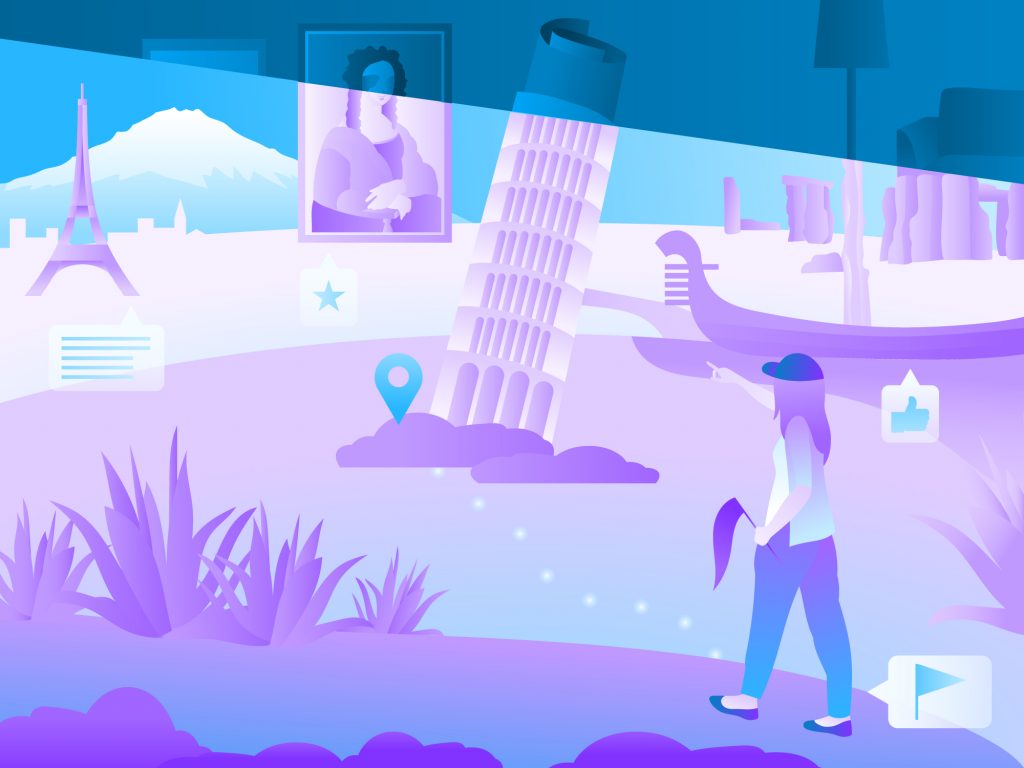 Sounds great. How does your technology work?
We use 360-degree cameras to create videos. For example, in the Miami art district, we employ a local filmmaker to film what people can expect from the area. Then we partner with travel companies, like Lonely Planet, to include these videos on their apps and websites. And it's working: testing shows conversion rates have doubled.
That's huge! What are the benefits of using 360 Stories?
For tourists, before you go anywhere, you can be sure what you will get instead of relying on stock photos. Instead of researching a city once you're there, you can know before you go. For travel companies and tour guides, it's simple: you have something more enticing to show potential customers.
Let's talk COVID-19, how has it affected 360 Stories?
In 2019, our business relied on partnerships with travel guides and tour operators, but when the pandemic hit, nobody was traveling. We lost thousands of bookings. So we decided to offer virtual experiences from home using our content and pre-filmed video guides, like this trip to Tokyo.
Our virtual experiences are a mix of two technologies – Google Street View and Google Meet (previously Google Hangouts), but using all our 360 content and tech, so people can experience the tours from the comfort of their own home. You log in, then the guide at the location gives you a real-time tour.
We've gamified it so the guide can give the viewer different tasks to do or solve a puzzle, like a scavenger hunt. It's been hugely successful and means we can grow our business and not worry about travel bans.
How do you keep your customer and company data secure?  
We're always growing, and that means keeping an eye on our cybersecurity measures. Right now, we're looking into security testing and black-box testing to protect our network as we expand into AR.
What's the biggest challenge you've faced so far?
When you're doing things in new ways, like digitizing tourism, you need a community to support you and convince the travel industry this is the future.
That said, we've built an impressive worldwide community of 250,000 users who have booked tours, with 60 percent booking twice or more. It's a very rewarding feeling. It seems to be working out, so I'm happy!
Nice! On the flip side of that, what's the biggest success you've had?
All of it! We found a problem in the travel industry – people weren't booking online because they couldn't truthfully see the experience – and we found a solution that helps everyone. It works for travelers and tour guides alike.
A good day. So what does the future hold for 360 Stories?
We're taking our services to the next level. AR is the next step. Right now, we're developing 360 Stories to include AR. Imagine you visit New York. With a pair of AR glasses, you can be joined by a virtual guide, on hand to give you the best restaurant recommendations, tell you about landmarks close to you, with information overlaid on your glasses.
Recently we participated in the Kaspersky Exploring Russia Tourism Accelerator program, which is hugely helpful for us. The program included workshops and advice from leading travel industry experts including Booking.com. There were more than 500 applications from 47 countries – we were delighted to win first place!  We will now take part in a disruptive strategy course at Harvard University to learn how to create even more opportunities for us in the travel industry.
Thanks, Albert, and good luck!