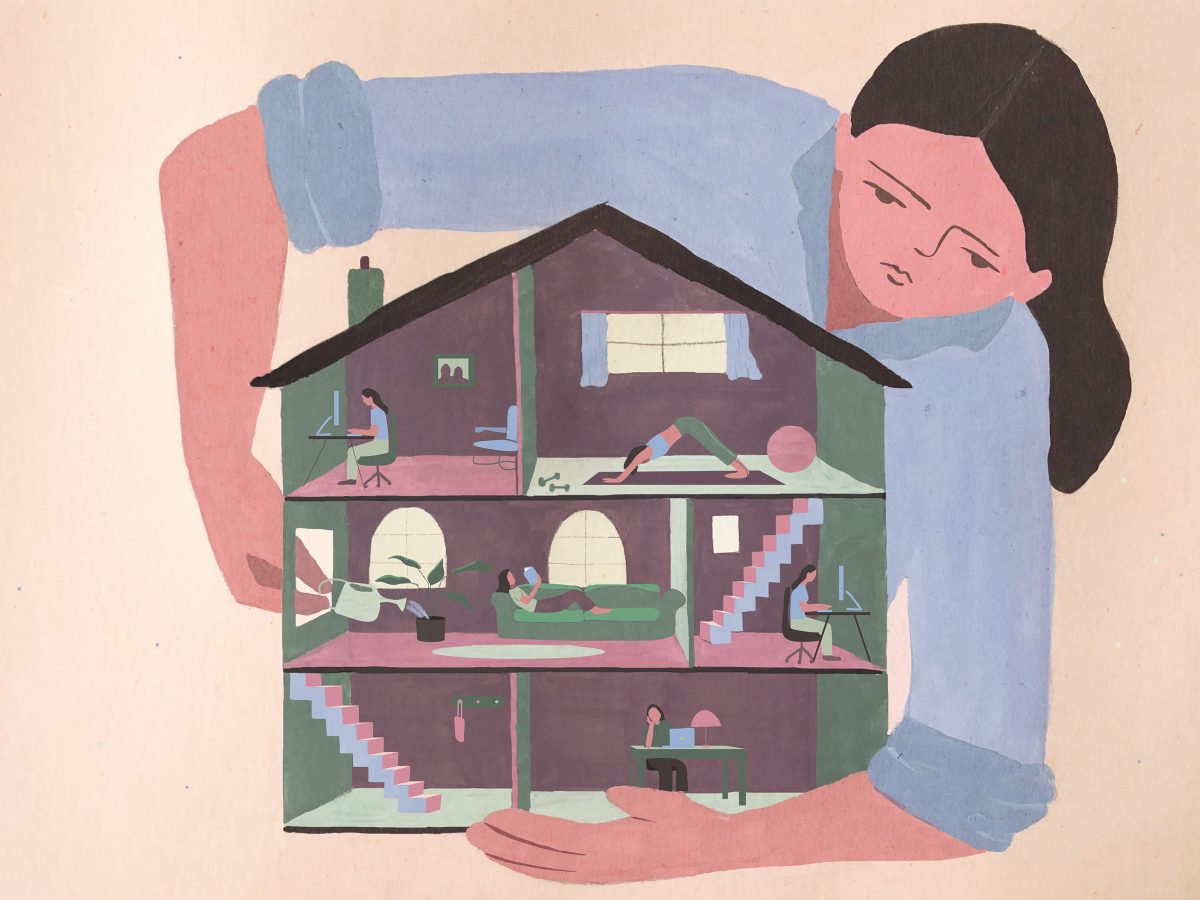 We live in an interconnected world of freedom and possibility. When it works, it's bliss. With the right (secure) technology, we can work anywhere. Video conferencing, live chat, social media and good old-fashioned email let us catch up with a home-based teammate or share reports with a partner in the opposite time zone.
In times of crisis, mobile working is a necessity. When Italy and parts of China shut down to help limit the spread of COVID-19 (the coronavirus), many employers around the world also shut office doors and asked their people to log on from home. They didn't want to take the risk, and they were ready. If health and travel restrictions hit your area, you can keep calm and carry on if your company already has a secure virtual private network (VPN) access to the corporate network and an advanced approach to flexible working.
The work-anywhere world is here already because we know its benefits, beyond coping with bad weather and pandemics.
When metropolitan life shifts off track
I've lived and worked in London for two decades. As a recent graduate, like so many others who move to large cities, I was lured by the dream of streets paved with gold. And our world keeps getting more urban. UN research suggests by 2050, more than two in three people worldwide will live in a city.
Any Londoner will tell you a transport workers' strike is as much part of London life as the chime of Big Ben. We never know until the final hour whether it will happen or what fresh chaos will ensue, like squeezing onto one of the city's iconic red buses after a two-hour wait, with a desperate hollar of, "Can someone please open a window?"
In the technologically distant past (well, 2014), I worked in a trendy publishing house. In the center of my sleek glass desk was a state-of-the-art, large-screen desktop Mac. On the occasion of one memorable strike, this was little help. For two days, I donned sneakers and walked 10 miles to the office and back. I revelled in this new change of pace, discovering new streets and unexpected architecture, seeing my city in a new light. But for most who work in London, walking and cycling is not practical. Four million people commute for more than two hours a day.
Home vs. office: Productivity is still a challenge
Nowadays, working in an international team with Kaspersky, I choose the best times to go to the office, when face-to-face counts, and when the connection with peers and the business dynamic helps me most.
But when public transport grinds to a halt, a pandemic hits or I just feel a bit lackluster, I know I can work just as well from home quarters as from headquarters.
But how do you work from home and stay sane and productive? There's plenty of advice out there on how to work effectively at home. Having a dedicated workspace, working regular office hours and locking the cat in a separate room are all good strategies. Less often touched upon, is security. Here are some tips.
Discipline goes hand-in-hand with lack of discipline
My homeworking strategy is, discipline meets mind-wandering. Discipline to time block, catch deadlines, get things done. The reward: a long lunch and Netflix episode, a brisk walk or trip to the store, a match or 10 of Angry Birds, then picking up the slack later.
Living more of life 'off-peak' in a big city keeps my health and sanity in check. And as a creative, being able to meander is critical to spot opportunities or join the dots of an idea.
My home office routine is more like this freelancer's experience – certainly, I can fashion an impromptu meal in under eight minutes from the contents of a fridge-freezer. TV chefs rarely extol the virtues of tinned soup as a base ingredient for lunch, but take it from me, it's endlessly versatile.
For variety, I'll work anywhere in the house, other than the bathroom. I sometimes miss the office water cooler chat, but there are alternatives. During my first foray into home working in 2010, I discovered Twitter, made many professional contacts (and friends) from it, and never looked back. For those working in teams, the popularity of project tools like Slack and Microsoft Teams means inspiration (or distraction) is just a click away.
The rise and benefits of mobile and flexible working
Mobile working is more than a trend. Stanford University found remote workers were 13 percent more productive than desk-based counterparts. And flexible working, when you have more choice about whether to work from the office or elsewhere, is on the rise, along with its productivity benefits.
Work Foundation estimates 70 percent of organizations will have adopted mobile working by 2020. When HSBC surveyed its employees recently, it found 89 percent through flexible working was key to getting more work done. And the Global Shapers Survey, supported by the World Economic Forum, found nearly one in three under 30s chose work-life balance as critical criteria when considering a role.
Yet many office-based businesses still can't, or don't, offer much choice for home working. During the height of the coronavirus crisis, a Global Web Index survey of UK and US people found only 10 percent were encouraged to work from home.
It shouldn't be either/or. Offering flexible and mobile working means on-premises employees are more likely to give more back.
How so? Imagine your sales star, Angela. She's just flown back from a conference in the US. She's been on the go for 72 hours, charming potential customers at the delegate party, trying to set up product demo calls and writing proposals on the 10-hour flight home.
By the time her (delayed) flight lands, she's physically and mentally shattered. Imagine how she feels about having to get up with the lark, navigating rush hour traffic to slump onto her desk? How well will Angela perform today?
Now instead, imagine Angela sleeps late and wakes recharged. She switches on her laptop and is ready to start selling.
Flexible, mobile and teleworking are no longer anomalies, they're business as usual. Not doing it may mean when factors beyond your control affect your business, you're on the back foot – far behind competitors whose non-frontline and office employees are already working from where they are.
Embedding a more flexible-friendly culture also means presenteeism, and clocking in and out, are no longer viewed as success.
Mobile workers need better cybersecurity
If you're a business owner or IT leader, you're probably wondering what the proliferation of remote and flexible working means for cybersecurity. From malware and ransomware to decentralizing control of your IT networks, you'll need to do some things to protect your business.
You'll also need to introduce the right equipment, training and policies – including bring-your-own-device – to make sure telecommuters are working securely. Here are more recommendations for teleworking and security. Reading Kaspersky's Remote working: How to make the laptop lifestyle flow sweetly (and securely) for your business will also help keep your people happy and your business safe.