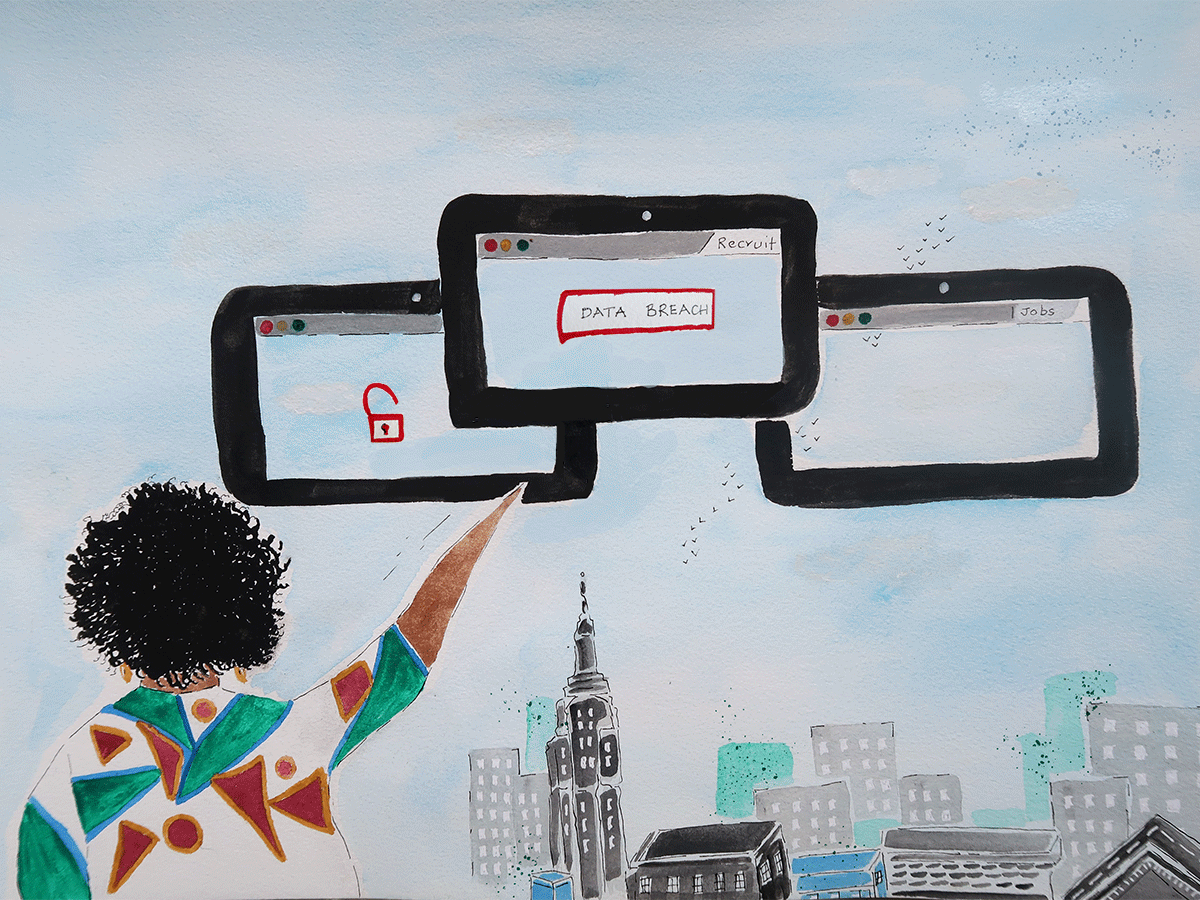 Job hunting has become an almost public activity, but it doesn't need to expose you and your data.
70 percent of employers look candidates up on social media sites, and 66 percent look for them using search engines, a 2018 CareerBuilder survey found. Employers checked candidates' online presence was consistent with their resume and looked for dodgy photographs, among other things. But when employers couldn't find a candidate online, nearly half said they'd be less likely to invite that person to interview.
When you apply for roles, you share your personal information with potential employers. But you'll also need to share it with job posting websites, networking sites and recruiting agencies.
These four steps will protect your job-hunt privacy and reduce the risk of identity theft. But doing them can also make your job search easier and more effective.
It helps make sure the right people see your resume and protects your job search activities from anyone who doesn't need to know, like a current employer.
1.   Create a separate email address for job searching
The more you share your email address, the more likely you'll receive spam. It's not just annoying, spam is often used as a way to 'phish' information, and these emails can look like an official email from a potential employer.
Secure Futures
What's coming next?
Be first to find out what's happening in tech, leadership and cybersecurity.
Include your separate email address on your resume and use it only when job searching. As well as protecting your primary email address, you'll find it easier to keep track of your applications.
If you'd rather have everything in one inbox, consider email forwarding. Make an alias email (or several) and set up the accounts to forward to your primary email address. You don't need your own domain, although it's useful to have one to build your brand. You can create aliases in Outlook or Gmail.
2.   Make your usernames unique
While the importance of unique, complex passwords is often mentioned, the importance of unique usernames is overlooked. Most people have two usernames they continuously reuse, often simply adding digits, such as their birthday, to new usernames.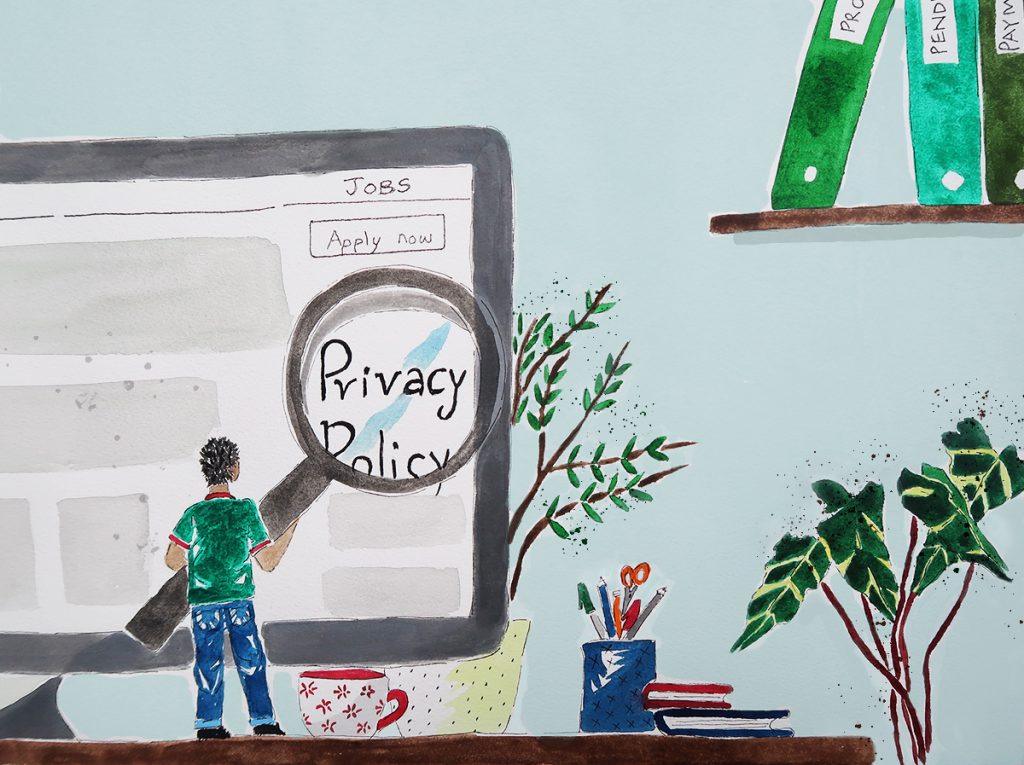 Reusing a username makes you easier to identify online. Arizona State University researchers were able to identify two-thirds of users by comparing their usernames in different online communities.
To help prevent potential employers coming across your personal accounts, vary your usernames or, at least, use a different one for personal and professional accounts.
3.   Whenever you give out information, read the privacy policy
Before you apply for a job, find out about the organization's privacy practices. How do they handle candidates' data? Do they collect information from third parties? How long will they keep your data?
Search for news about an organization's privacy practices and take frequent data breaches or public criticism of their practices as 'red flags.'
You should also do the same when dealing with recruitment agencies. Expect to see differences in privacy policy between them. For example, Volt agency keeps your data for 24 months while Jam Recruitment stores your data for seven years.
4.   Prevent businesses from sharing your data
Organizations are increasingly collecting data about their potential and actual employees. An Accenture study across 13 countries found 62 percent of businesses use new sources (such as on-sold wearable tech, app or social media data) to collect information about the workforce. Still, only 30 percent of executives believe their organization is highly responsible in using the data.
Companies may still be able to use your data even if you didn't land a job with them, or you quit awhile back. Check your privacy settings on sites like LinkedIn to make sure you're not allowing them to share your data.
Depending on where you or the organization is, you may be able to delete your data. For example, Europeans can do this under the General Data Protection Regulation (GDPR) and California residents under the California Consumer Privacy Act.
These four steps help protect your privacy, but also make your job search more effective and organized. Taking charge of your data helps make sure you make a good impression with the right people. Good luck with your search for the right role.