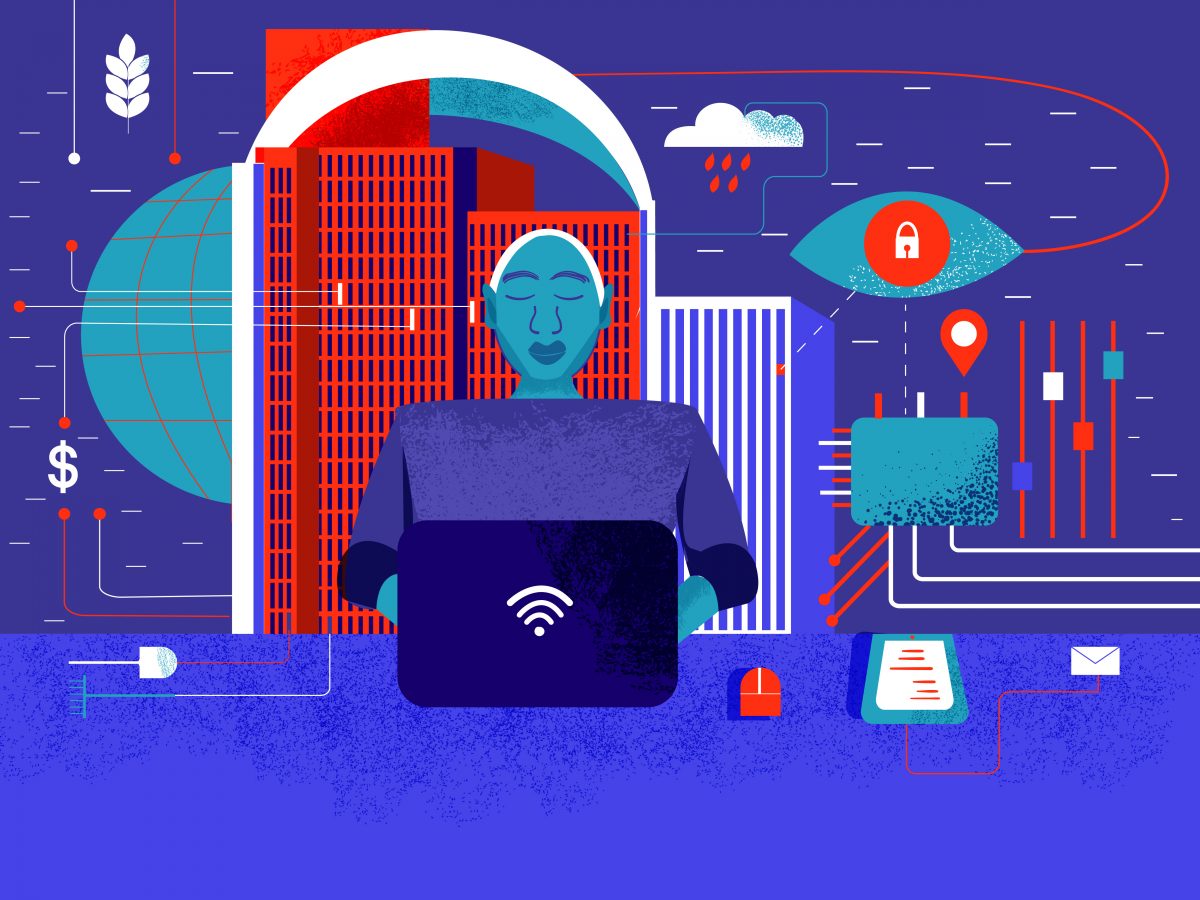 Digital access in Ethiopia, a country of 110 million people, has long been underwhelming. According to Data Reportal, only 19 percent of Ethiopians had internet access in 2020. The price of the cheapest household internet package is more than an entry-level civil servant's earnings.
ICT development expert Dr. Lishan Adam, speaking at the Internet Society's first Ethiopia Internet Development Conference in 2020, thinks monopoly of communications by state-owned enterprise Ethio telecom is a chunk of the problem. He describes it as "unable to meet demand and track global changes" and facing "challenges in quality of services." Despite past government attempts to improve the monopoly's workings, like a 2011 management contract with Orange, little changed
Ethiopia's first digital transformation strategy
But Ethiopia's digital depression might be about to lift. Nobel Peace Prize Winner and Prime Minister Abiy Ahmed plans to put Ethiopia on a trajectory to a competitive telecoms market, digitalize government services and facilitate innovations like artificial intelligence. He's doing all that by sponsoring the country's first digital transformation strategy, Digital Ethiopia 2025.
Security against advanced threats
Kaspersky Enterprise Security
Get adaptive protection against advanced threats targeting your business.
Approved in 2020, the strategy builds on Ethiopia's global economic advantages, like lower wage costs, and hopes to streamline digital service provision for its main economic sectors like agriculture, manufacturing and tourism. It puts the private sector at the fore and aims to give investment guidance, promote competition and create a favorable business environment.
Under agriculture, the strategy highlights the importance of "optimal use of new and emerging technologies to modernize the agriculture sector." Setting sights on precision agriculture and vertical farming, it identifies building a national digital agriculture platform and supporting agricultural technology entrepreneurs as focuses for investment.
Ethiopia's Prime Minister believes facilitating and adapting to a new digital environment means leaders must change their approach too. "Leveraging digital opportunities demands a new mindset and leadership style."
Towards liberalizing telecommunications
Hoping to push digitalization forward, the government plans to sell 45 percent of the state-owned telecoms monopoly to international buyers and license two more service providers. There's also a new regulator whose role is keeping the telecommunications market competitive.
Although previous timelines have been repeatedly postponed, Ethiopia's liberalization process has gained attention from global players like Orange, UAE's Etisalat and China's Snail mobile. Although there are concerns the government choice to prevent foreign investment in digital payment services may affect international interest, with under half of the country's 110 million people owning a mobile phone and over 80 percent not yet using the internet, the market potential may make up for that.
But the effort has its critics. Ethiopian telecommunications pioneer Terefe Raswork says, "Evaluating the merits and demerits of privatization will be important. We have to weigh all alternatives."
Another critic, President of Pan-African Chamber of Commerce and Industries, Kibour Ghenna, says, "Privatization of Ethio telecom is against the interest of the nation and I don't see how privatization will improve business or enhance reforms."
Conflict in Ethiopia's northern regions and upcoming elections mean the pace of change will be a political issue. However, there seems to be wide feeling among the public that a competitive telecommunications sector is vital to building an Ethiopian digital economy.
Which sectors will benefit?
Public services look set to benefit from the strategy through developments like e-government, digital ID and the national payment system.
E-commerce may also benefit from a national payment system. The recent launch of the Electronic World Trade Payment platform and online marketplace Jumia positioning to join the Ethiopia market suggests potential.
Ventures like the online trade registration and licensing system, electronic single-window customs clearance and electronic tax filing should simplify and speed up business and public sector processes.
The business of supplying hardware, software and enterprise solutions may soon grow, with increasing demand for solutions tailored to local regulatory and customer behavior. The digital economy will need data storage and data protection facilities, business-to-business solutions, quality assurance systems and more. Innovation hubs, start-up accelerators and open, collaborative spaces like hackathons will be important for this sub-sector, so it's encouraging to see Orange launch a digital center in Ethiopia, aiming to promote local entrepreneurship and innovation.
Cybersecurity's place in nation-scale digitalization
Such a wholescale digital push means increased vulnerability to cyberthreats. Ethiopia's national digital strategy recognizes building cybersecurity capability is vital but admits – and sector specialists agree – local cybersecurity capability is limited. Ethiopian firms and government agencies often pay hefty sums to contract external cybersecurity abilities.
The strategy also points out a major gap: Low private and public sector awareness of the cost and impact of cyberattacks. The government plans to run awareness campaigns to address this directly.
According to the strategy, lack of data center regulation is a problem too. Public agencies and large private firms like banks maintain in-house data centers, but lack of standardized regulation ensuring data center physical and cyber security means a high threat level. Using cloud-based data storage is often difficult, especially for small and medium enterprises, as service fees are in foreign currency or a fee indexed with the exchange rate.
The strategy proposes three solutions to reduce the risk of cyberthreats – coordinated assessment of needs, tailored awareness schemes and creating suitable data models underpinned by regulation.
For Nigussie Fikre, an Ethiopian cybersecurity expert based in the US working with major internationals, "Having detailed and well-cascaded cybersecurity strategy at a national level is important. This must be done in a futuristic way and involve all stakeholders, such as private IT firms."
As one of the last major frontiers to benefit from digitalization, Ethiopia hopes to see a major transformation in its economy. Its digital transformation strategy aims to improve the business climate and attract the investment needed. Whether Ethiopia's government succeeds in pushing the country through digitalization and making it a viable investment depends on their commitment to reforming bureaucracy, implementing the right regulation and creating credible institutions.
For organizations finding themselves behind the curve in digitalization, Ethiopia's strategy model may be an inspiration. Its focus on prioritizing areas for investment, careful consideration of what's best done 'in house' versus contracted out and building cybersecurity awareness through education apply to many businesses around the world, if not all.