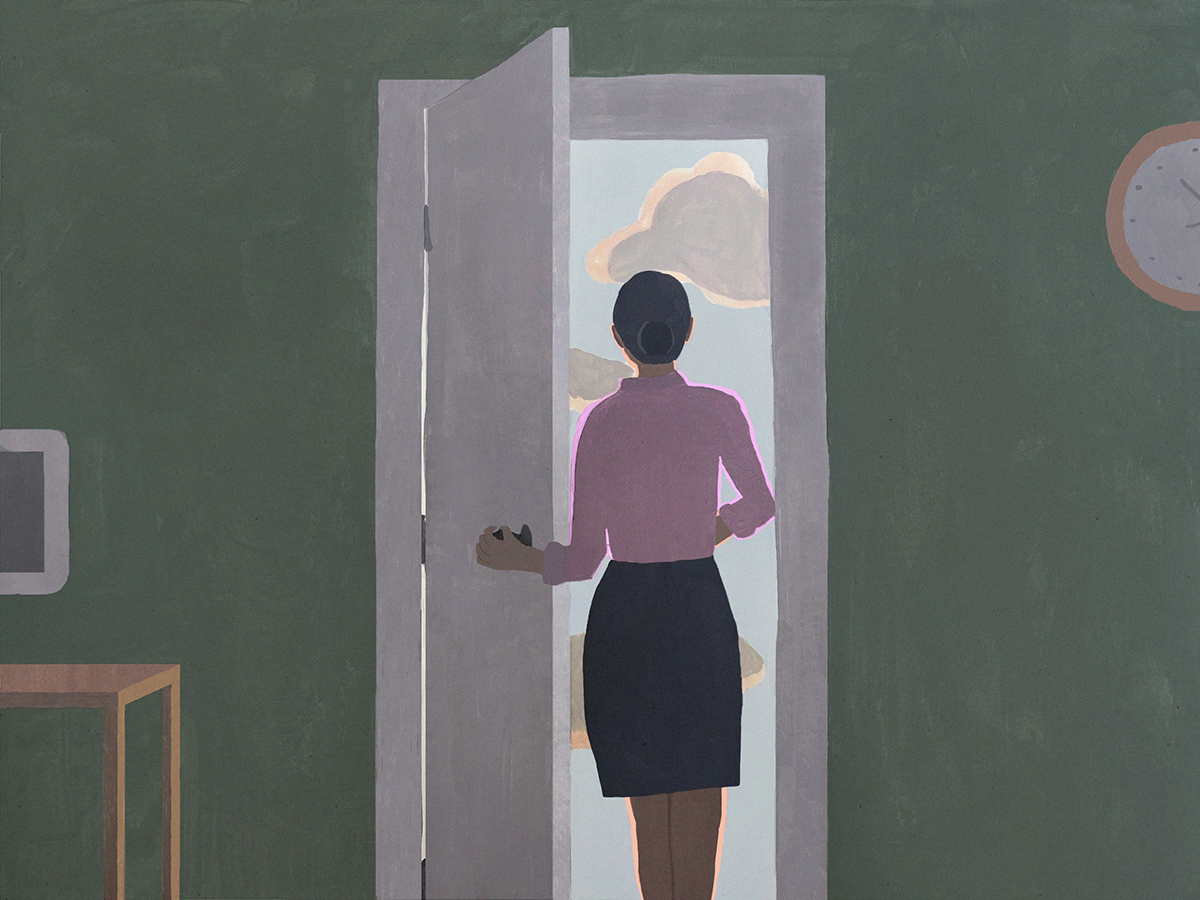 There's something troubling about the issue of gender diversity in the tech workplace. We've been working on this problem for a long time. So when will we get there?
What if we made a promise to the children starting school this year, that when they start their careers in the 2030s, they'll experience a gender-equal workplace? What must we do to keep the promise?
We asked five women in tech for their top gender equality action points for today's tech workplace. Many highlighted the progress they'd seen, alongside where they see room for improvement. These are practical strategies business leaders can apply in their workplace today.
Widen the definition, and do something about it
Margaret Dawson, Vice President, Portfolio Product Marketing at Red Hat, says gender is just one of many types of diversity an organization should value.
"We need to think about gender equality as part of diversity. It's gender, but it's also age, race, sexual orientation, and so forth. Diversity can also mean your work style, skillset and personality. All this can improve how we build teams and work together. Research has shown all those forms of diversity benefit all industries."
"It takes intentional action, not just 'build it, and they will come.' Choose a course of action that's right for your business, then act."
Offer more entry-level roles and a healthy work environment
Noushin Shabab, Senior Security Researcher at Kaspersky, says the industry should make sure there are more pathways in and focus on fostering a healthy, balanced culture.
"While we see many industry-led efforts in the right direction on talent shortages, a lingering concern remains that so many organizations recruit only experts. This leaves a small window for graduates and other newcomers who want to start a cybersecurity career. The industry should offer more internships and graduate roles."
"More important than hiring the same number of men and women is building an organizational culture that lets women and men work and grow in a balanced, healthy and safe environment. If we love our work environment, we enjoy and achieve more."
Tell young people about the career's value
Daniela Alvarez de Lugo, General Manager in the North Latin America region at Kaspersky, recounts a conversation with a young woman considering entering the career.
She realized that, even as teenagers, many young women are already concerned about potential gender inequality in a future career. They need to hear about the career's opportunities and advantages.
"Recently, a young woman approached me during my daughter´s cheerleading practice. She asked me what I do for a living. She'd been thinking about her future, and had overheard me talking about security. We spent some time talking about my role and my passion. At age 17, she was already concerned that being a woman in the industry might be hard.
"Ten years ago, I would've warned her that in tech, she'd have to work harder than male colleagues. I would've said, 'Hide your emotions and adopt a chilled image.' But instead, I told her, 'Choose a career that makes you want to go for more every day. Your intelligence, hard work, passion and honesty will make you stand out.'
"At the end of our chat, I'd encouraged her to follow her dreams in working in technology. Gender equality wasn't the main topic – it was the ocean of possibilities in cybersecurity."
Daniela's colleague, Kaspersky's Head of SMB Sales for Latin America, Gustavo Cols, agrees:
"We are failing as an industry in transmitting our role to the next generation. Our responsibility – including mine, as a man – is to make sure girls know this is fun work, and that they'll feel satisfied knowing they're defending the world against cybercriminals."
Make sure women get the same development opportunities
Racing driver Amna Al Qubaisi notes that in a well-functioning team, there are often strong, equal relationships, while the industry more broadly may still overlook women for opportunities.
"More gender equality in tech would mean more ideas, more creativity and more opportunities.
"In racing, when I'm with the team, I'm treated equally. But in the wider motorsport industry, women aren't given the same chances to develop and gain experience.
Companies should make sure they're giving women the same opportunities to learn as they give to men. They should believe in women more.
When the going gets tough, stick with it
Racing driver Vicky Piria encourages women to stick at it when they encounter challenges in a male-dominated environment.
"I believe gender equality will benefit all industries. Men and women have different needs, ideas and visions. Diversity is a way to improve and expand.
"When women encounter challenges in male-dominated industries, we should keep working hard and show a professional, cooperative attitude. In the end, the results will be on our side."
Those in cybersecurity know the importance of anticipating what's next and getting ahead of it. All tech businesses understand the pace of change that's possible, and how the challenges change at each step. It may seem like we've been trying to solve the same problem forever, but the progress is there for all to see. The task now is to see it through, by adapting what we do to where we're at today.