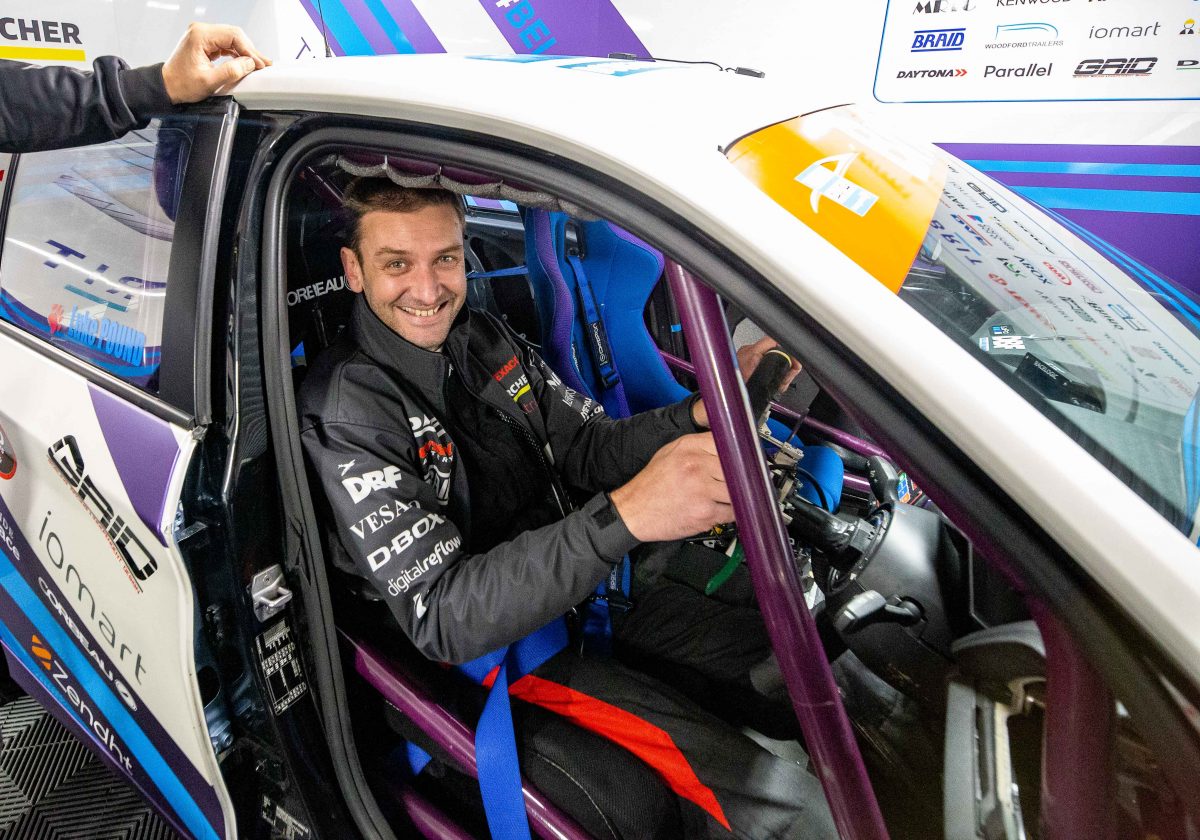 Motor racing is demanding and competitive. But what if you had to drive without your feet or with one hand? Team BRIT is smashing perceptions of what a disabled racing team can achieve. I met team Principle Dave Player and driver Chris Overend to learn more about Team BRIT and find out what business can learn from their methods, attitude and success.
What's the story behind Team BRIT?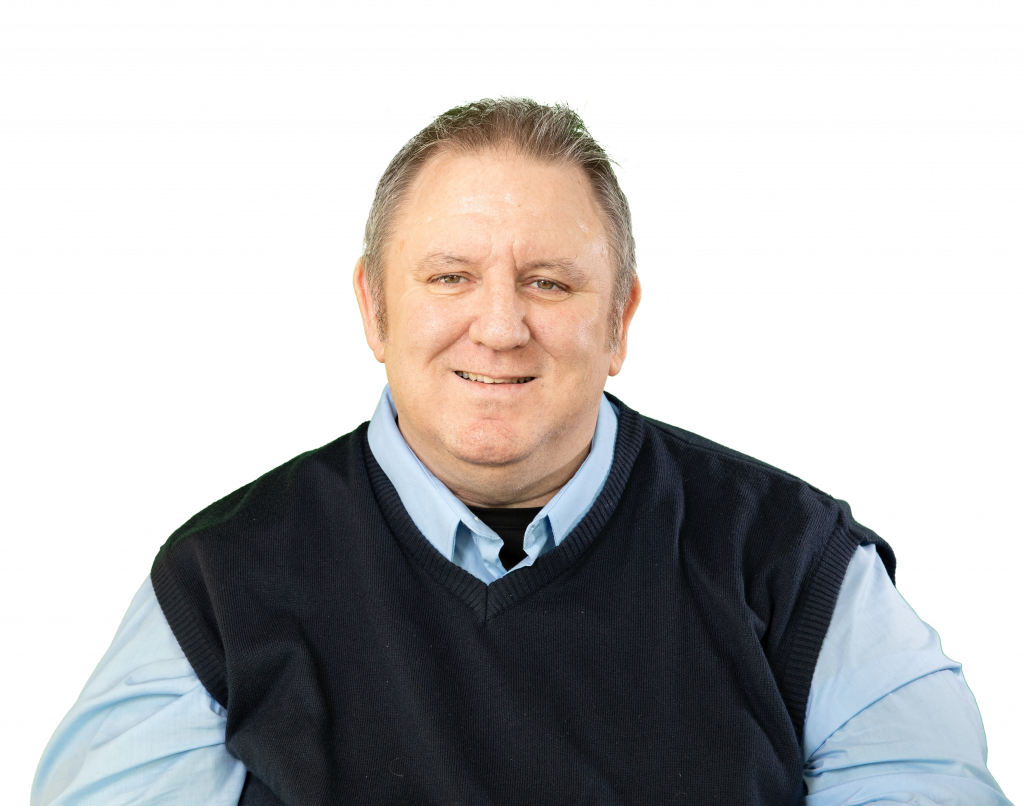 Dave: I'm former army – I spent five years in the Royal Engineers. I've been involved in disability sports for 25 years. I use a wheelchair now.
I wanted to do something for injured soldiers coming back from Afghanistan. In 2010 we launched our charity Kartforce. I wanted to design a simple solution with rented cars that was quick and easy to install and remove, low cost and reliable for the rough and tumble of racing. The result was a simple set of hand controls easily fitted into karts to offer rehabilitation and recovery sessions for injured troops.
Putting accessibility first in tech
Blazing the trail
These companies rigorously test to make sure their software is accessible to those with disabilities – here's how they do it.
In 2015 the racers wanted to set up a car team. But we had the same challenge with hand controls. Disabled drivers have push-pull hand controls bolted to the steering column. One hand pushes the brake and pulls for throttle, the other hand steers. For racing, you'd need a third hand to change gear. I gave the challenge to our engineering director Al Locke: We needed to go through a chicane (serpentine curve in a road) at the same speed as a non-disabled driver. We achieved that, and kept evolving.
From the go, we never asked for any special rules or extra time in the pit. We didn't want to compete in a different class.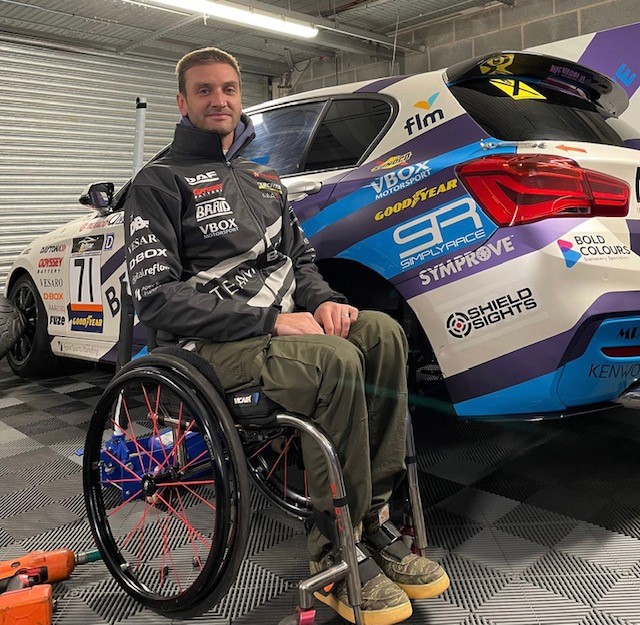 Chris: We race against non-disabled drivers in endurance racing championships. We're every bit as fast and competitive. Endurance racing is arduous, but you don't develop as much body heat when not using your legs, which could be an advantage.
What are the cars like to drive?
Chris: I drive an adapted BMW M240i. In the boot there's a heavy duty case, hydraulic cylinder and compressor that runs the throttle and brake pneumatics. I use my thumbs to control a rocker-switch.
We have a huge range of disabilities in Team BRIT. We can change the distance to the steering wheel as we have different size hands, but everything else about the car is the same.
I shift gears with my thumbs: Left thumb up, right thumb down. It's opposite to the usual race car but helps avoid overloading your brain. I practice with simulation to learn to drive subconsciously.
Dave: We needed to find reliable and robust existing technology. We tried experimental throttles that would overheat. Military tech can take more abuse than road cars, so we developed a hand control system now recognized as best in the world.
Designing a system for one person is a challenge – one that's flexible to suit many disabilities was immense, but we did it.
How are you developing the tech?
Dave: We're constantly improving the tech. We're working on a project for a quadruple amputee with knee and elbow amputations. We test scenarios by setting up a simulator to see how it works for her. Instead of the paddle on the steering wheel, controls could be on the race seat, so she'd squeeze her right leg for throttle and left leg to brake.
Our hand controls also help disabled people to get into simulated motorsport, or iRacing. eTeam BRIT competes in online racing competitions. We provide opportunities for drivers worldwide to race competitively from their homes.
What achievements are you most proud of?
Chris: My greatest moment was the last race at Silverstone. We finished first in class. It was the first time we got on the podium.
Dave: Our growth. We're achieving beyond what we thought possible. We're smashing perceptions.
What's next for Team BRIT?
Dave: We want to show there's no limit, as long as drivers have the skills. We want to be the first all-disabled team to compete in the 24-hour endurance race Le Mans 2024. We could use a non-competitive wildcard entry to showcase new technology, but we want to earn our place on the grid to compete.
Chris: In sprint racing, you dive for each corner, but endurance racing is all about consistency, positions and discipline. You must manage your fuel and resources to get the car to the end. It's a psychological and physical workout. I want to win the championship this year, then move up a category to British Endurance Championship or British Grand Prix.
How can motorsport become more inclusive?
Dave: The motorsport community has been supportive. Other drivers say seeing disabled drivers winning is inspiring. There are many disabled racing drivers in the UK, but government bodies are behind the times. Motorsport UK should be leading the way, but they aren't.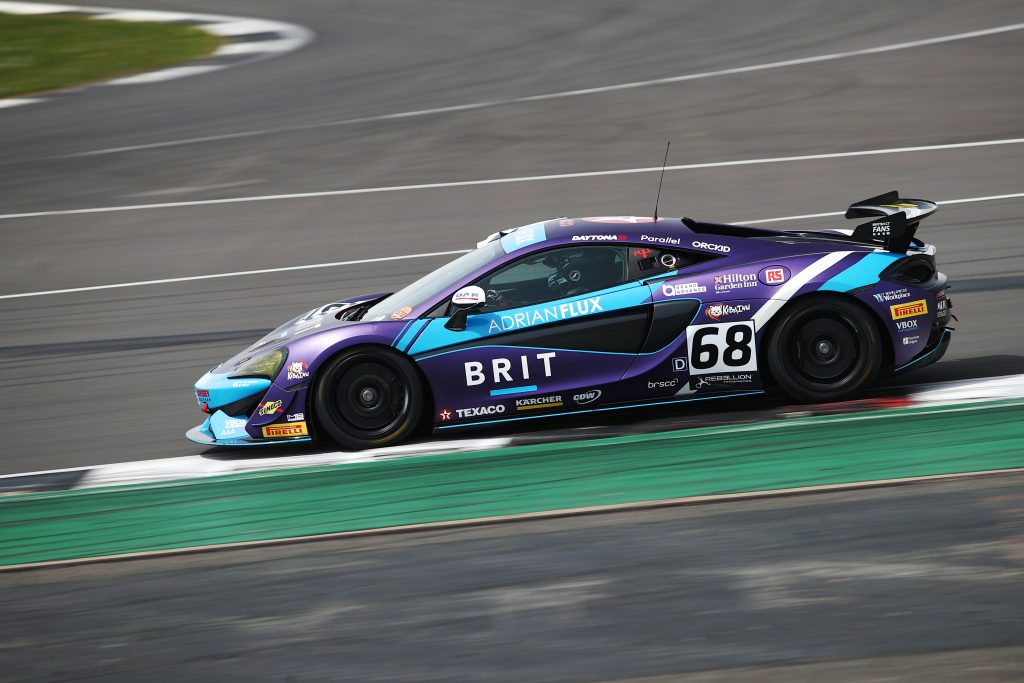 What advice can you give someone who wants to get into racing?
Dave: Start with the driver. Motorsport isn't suitable for all disabilities. To get a race license, you must be able to escape from a car in 10 seconds. You need to be mobile and have strength and agility.
Ninety percent of the work is off track. For a disabled driver, there are no shortcuts or grants. You must find sponsors, like every other driver. You need to invest time in the business and raise your profile. Use social media to elevate yourself.
Chris: There are great opportunities for disabled sportspeople today. Team BRIT is a dream come true.
Dave: Team BRIT is here to help. We haven't patented our hand controls and share what we've learned with similar organizations overseas. We can help with information on getting a license or medical certificate, and ways to race. You can start affordably by paying a team to rent a car and there are low-budget cars. You could find a group of like-minded rookies and do team racing together each year. We want everyone to enjoy racing.