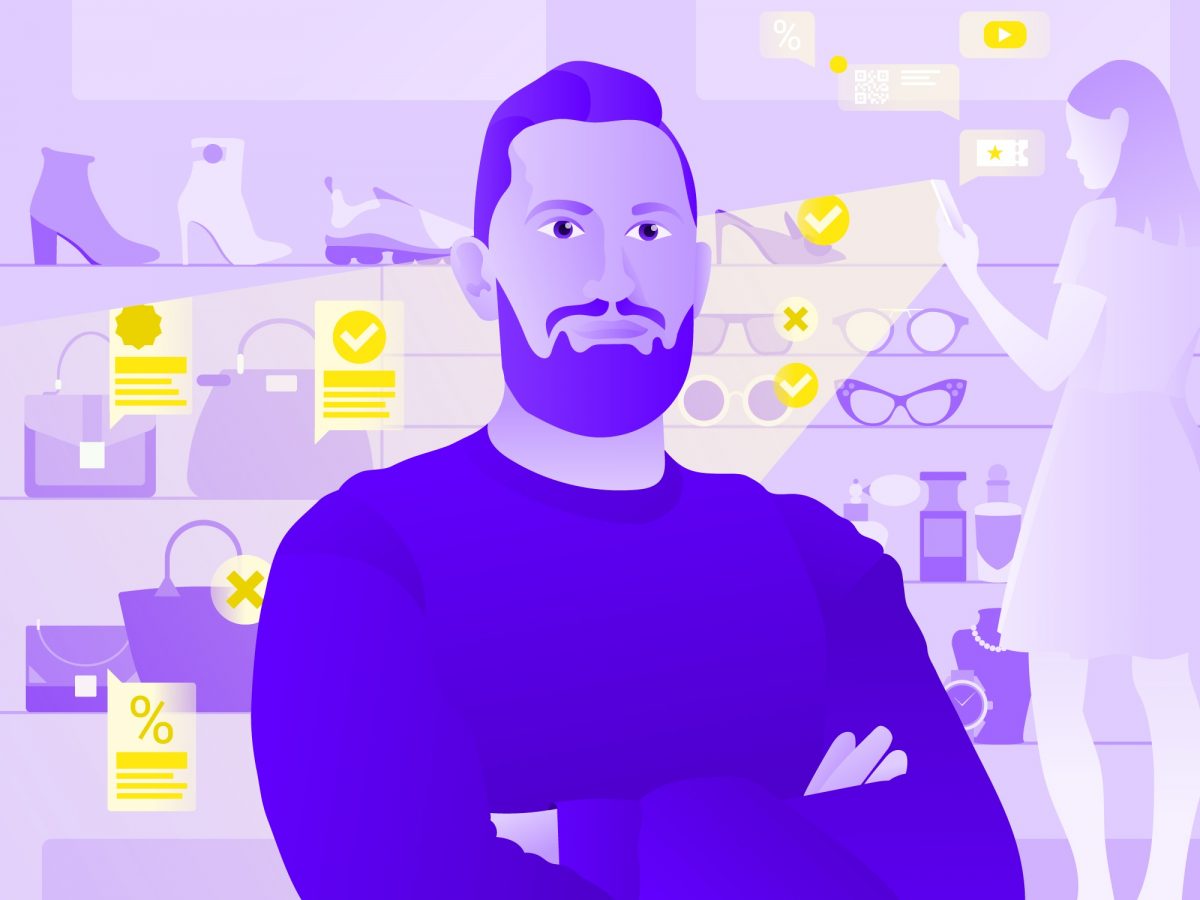 As part of Kaspersky's Bring on the Future series, we meet businesses around the world who are changing their industry, and society, for the better.
Fakes. We all hate 'em. Whether it's 'fake news' infiltrating our social timeline or that discount designer watch bought from an online store in Taiwan that seemed like an amazing bargain when you ordered it at 4am. Fortunately, Verisium has a solution that helps you identify the fact from the faux. I caught up with co-founder Eldar Khayretdinov to find out how they're creating delight in the brand to customer relationship, for the luxury goods industry and beyond.
Susi: Verisium – what's it all about?
Eldar: There's plenty of solutions out there to track products from their point of origin through to retail but most use simple barcodes and QR codes, only the most advanced use RFID tags. There's a problem: those technologies aren't convenient for communicating with the customer after the sale. They can be easily copied and there isn't an opportunity to build loyalty systems with more interactive forms of engagement. RFID chips can be protected to prevent copying, but in modern smartphones, there's no opportunity to scan RFID tags – you need to have an additional device to do it.
Verisium is an internet of things platform for customer engagement and product authentication. We use NFC (near-field communication) technology, combined with an unforgeable digital ledger built on a secure blockchain platform, which lets the manufacturer track the entire lifecycle of their product – from factory ship to resell and recycle. Customers scan a product with an embedded NFC chip, which pretty much all current-generation smartphones can do.
Sounds easy! How does the consumer benefit from it?
They simply scan the product's tag using the Verisium mobile app and get authenticated details about its origin. So the customer knows that this $5,000 Gucci handbag is the real deal, not a convincing look-alike. Also, like a QR code, it can give the customer enhanced information about the product but also more; it's a two-way exchange to give customers exclusive content or premium services. Offers can be sent based on exclusive products or the level of the customer's involvement, as the brand can see information about all of their activities. This includes the proof of ownership, regardless of which sales channel they used for purchase. For example, we're working with a Russian rap artist who has his own brand. He'd like to make an early release of his new album which is available only for people who bought a particular product. Customers scan the product, containing an NFC chip, to get exclusive new songs.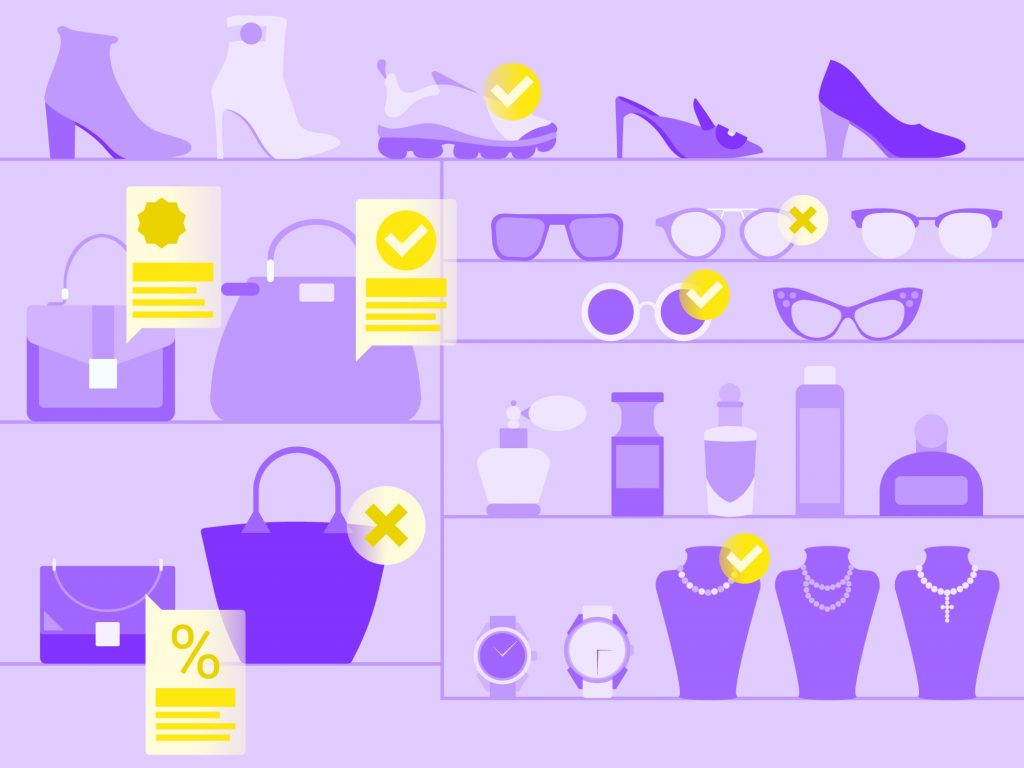 And we're running a pilot with 3M, the global manufacturer, to add enhanced tags to their consumer and industrial products in their Automotive Aftermarket Division. Customers will be able to scan products with their smartphones, receiving product information, user guide videos and professional advice before they apply the product – like adhesive and abrasives – to their precious vehicles. Additionally, customers will receive points for every product scanned with the brand's mobile app, which they can exchange for gifts.
It sounds like a great way to be helpful and also get customers excited about everyday products.
Yes, it's a new way for customers and brands to connect. Imagine the possibilities: outdoor brands could offer inspiring videos about mountain climbing when you buy an ice pick, or a coffeemaker brand could give you discount vouchers for their refill pods, or remind you when your warranty's expiring. The brand can then get further insights about how customers are interacting with their products.
The technology can support an enhanced customer loyalty program – you could give customers points and exclusives based on the value of the goods they scan, connecting you directly with your most engaged and valuable customers. It allows for the 'gamification' of the customer-brand relationship, as they scan tags to uncover exclusive content and information.
It's a good way to build attention and loyalty. Which industries are set to benefit?
Many. We've focused on fashion and luxury goods initially, as the cost per unit of NFC tags is too high right now to make it affordable to add a tag to a box of cereal, but it makes sense if your customers are buying a $900 handbag or a $5000 suit.
As costs come down, it could open up more opportunities for retail business in fast-moving consumer goods, food and drink, or logistics. The beauty of our technology is that it's extremely scalable as it's based on a price-per-tag model. We work with independent fashion designers who can choose to catalog only a small number of their premium products as they start out.
In the future, this technology could be used in the public realm to help you authenticate others: for example, a local college could scan a person's graduation certificate to find out if it's real or fake, and get more details on the subjects they studied.
How did you start developing this technology?
I was working in the IT department at Kaspersky when I responded to a challenge for innovative ideas for their Open Innovation scheme. I came up with the idea when I was buying a pair of UGGs and wanted to know if it was the real brand. I knew that it was possible to use NFC technology to do it. Around that time, it was my birthday and my friend Vadim Kostomarov, who I've known since university, called to congratulate me. That day, I proposed this idea to him. After six months of developing the concept, we presented our work to a panel of managers at Kaspersky. We were successful in joining the business incubator, and Vadim and I became co-founders and started this new business.
Kaspersky's Open Innovation Program has been invaluable in helping us to attract the best tech talent in Moscow to work for us, and it gives us access to invaluable sales and marketing advice.
You're very much open for business! But how do you make your technology secure?
Verisium is a hybrid of NFC identification tags overlaid with product information. The information is stored in a blockchain-secured database, making it both transparent and also almost impossible to fake or duplicate. The customer gives permission in the Verisium app for us to use their data. We use Microsoft Azure's cloud service to secure the data, which is then passed securely to our clients, compliant with GDPR and other customer data management regulations.
What's next for Verisium?
We're expanding into new markets; Western Europe is our fastest-growing region and we continue to improve our app with our awesome team of developers. We want to work with cool new brands who want to build more engaging and authentic relationships with their fans and customers.