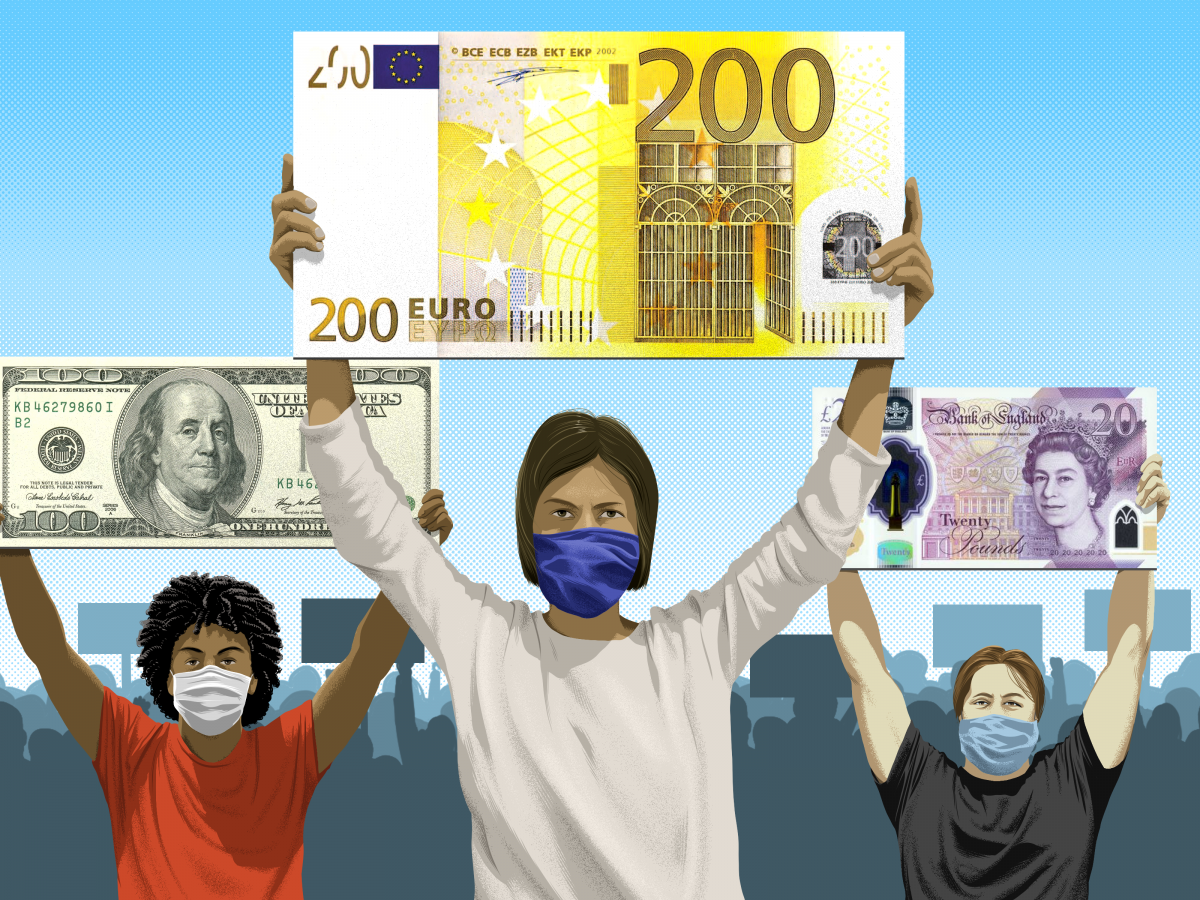 Democracy defenders around the world face an uphill battle in fighting for freedom, human rights and democracy. The 2021 Freedom in the World report from non-government organization (NGO) Freedom House found authoritarian rule increased in 2020. In many countries, leaders used the pandemic as an excuse to clamp down on protests and other organizing.
Then, on January 6, 2021, thousands stormed the US Capitol Building, hoping to stop Joe Biden being sworn in as the 46th US president. Five people were killed.
One thing that came next was perhaps a little surprising, historically speaking. Many businesses and CEOs across the US quickly condemned the attack. "The chaos unfolding in the nation's capital is the result of unlawful efforts to overturn the legitimate results of a democratic election," Business Roundtable said in a statement on the day of the attack. "The country deserves better. Business Roundtable calls on the President and all relevant officials to put an end to the chaos and facilitate the peaceful transition of power."
Statements like this are part of a growing movement of business leaders acting to preserve and strengthen democracy. After decades of the prevailing view from economists like Milton Friedman being "the business of business is business" — meaning corporations shouldn't get involved in political or social issues — are the winds changing? And should they?
Trust in business runs high
Edelman's 2021 Trust Barometer found business is now the US's most trusted institution. Business achieved a 61 percent trust rating, ahead of government on 53 percent and the media at 51 percent.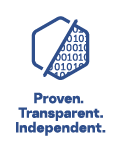 Kaspersky Global Transparency Initiative
Improving global transparency
Examining how to use transparency to build trust and engage the global cybersecurity community.
Edelman also reported 86 percent of respondents expect CEOs to speak out about social and political issues. 68 percent say CEOs should step in when the government doesn't fix society's problems.
What would this look like in practice? In 2017 Patagonia, a global retailer specializing in outdoor clothing and accessories, pushed back against federal government administration efforts to allow oil and gas drilling on publicly owned land and reduce numbers of national parks. Its public lands campaign included a documentary, petitions and encouragements to contact elected officials.
The Leadership Now Project was founded by a group of Harvard Business School alumni to bridge the gap between business and politics, aiming to strengthen US democracy. Co-founder and CEO Daniella Ballou-Aares says divisions and political issues are too important for businesses to ignore — especially when business trust is high.
People are looking to CEOs to be a voice on public issues. It's not just an expectation – it's a responsibility. CEOs recognize business can't function without a healthy democracy.

Daniella Ballou-Aares, co-founder and CEO, Leadership Now Project
Leadership Now is one of several groups guiding business leaders who want to engage in democracy-related issues. Civic Alliance and Business for America help businesses advocate for voting rights and ensure company policies give employees time to vote and take part in civic activities.
Ballou-Aares said the pandemic increased trust in business. Workers across sectors looked to their employers for safety guidance in and out of the workplace. Leadership Now sees this shift as a chance for companies to show support for democracy.
But actions like those Leadership Now proposes can backfire if corporate spending also seems to support people or causes seen as anti-democratic. A panel at the Stanford University School of Business Conference on Corporations and Democracy in December 2020 addressed these potential pitfalls and advised on how to avoid them.
"This is a risk-management issue. Corporate boards have a [trust] responsibility to manage risk, and set the policies that govern what the companies are doing politically, ensuring the company is not put at risk," Bruce Freed, President of Washington, D.C.-based Canter for Political Accountability, said during the panel.
In some cases, supporting democracy can also be good for the bottom line, as Hong Kong's yellow economic circle showed in 2020. As the pandemic restricted pro-democracy demonstrators from taking to the streets, protestors turned to supporting restaurants and other businesses that had pledged support for democracy.
"We might not be able to come out and protest, but supporting yellow shops in our daily life is something everyone can do," democracy advocate Mary Ma told Reuters in May 2020.
Businesses may have trust from citizens but entering political conversation still involves risk. Leadership Now, Civic Alliance and Business for America recognize the pressure leaders face and work to build coalitions that can take advantage of strength in numbers.
"Companies are nervous about being seen as political actors, even if that's what they are," Ballou-Aares said. "We have a coalition of companies and associations setting some minimum standards around what support for democracy demands and looks like in practice."
From surveillance capitalism to humane technology
As businesses think about how to become involved in supporting democracy, they're also stepping back to consider how they might have contributed to growing polarization and a technological environment that allows false information to flourish.
In her book, The Age of Surveillance Capitalism, Harvard professor and social psychologist Shoshanna Zuboff argues social and digital advertising are used to manipulate consumers and prioritize maximum profits over democracy, freedom and human nature itself.
Zuboff's book and 2020 Netflix documentary The Social Dilemma argue social media has turned consumer attention into a product. Companies buy that attention with hyper-targeted digital advertising, using information collected by social platforms and tracking cookies to serve content that keeps people on these sites longer. And what keeps us glued to social channels isn't necessarily what's accurate nor in the interests of our human rights.
Many countries are now pushing back with regulation, like EU's General Data Protection Regulation (GDPR) and Australia's efforts to make Facebook and Google pay news publishers for content. But there's more needed to move away from the model. Could businesses be the right entities to lead the way?
Ethan Zuckerman, Associate Professor of Public Policy, Communication and Information at University of Massachusetts and Founder of Institute for Digital Public Infrastructure, says businesses sometimes act in ways governments can't or won't.
For example, after the 2018 shooting at Marjory Stoneman Douglas High School in Parkland, Florida, students unsuccessfully tried to lobby Florida's legislature to change gun regulations. They found more success pressuring companies like Dick's Sporting Goods and Wal-Mart to stop selling military-grade weapons.
"Employees care about businesses, and they're exempt from traditional left-right politics," Zuckerman said. "In this information vacuum, business drives the narrative."
Businesses taking a bolder stance on social and political issues can also be a competitive advantage for recruiting, particularly among younger generations who want to work for a company that shares their values. LinkedIn's 2018 Workforce Culture Trends report found 86 percent of Millennials and 71 percent of all professionals would consider a pay cut to work for such a company. Zuckerman points to Salesforce using this dynamic to its advantage by focusing on responsible use of technology and stakeholder capitalism: Prioritizing employees and customers over shareholders.
"I wonder if we'll see more corporations standing up and fighting for social values, making it possible for employees to organize, and affirmatively committing to diversity," Zuckerman said.
When businesses take these positions, they're not just talking to the public – they're talking to other companies that compete with them and people who might want to work for them.

Ethan Zuckerman, Associate Professor of Public Policy, Communication and Information, University of Massachusetts
Future ethics and empathy
Whether you support democracy or advocate for responsible technology practices, taking the plunge into activism at work should not be taken lightly. It needs strong empathy and ethics. Neither are on most computer science and engineering curriculums, so businesses should find ways to educate employees.
Sarah Drinkwater, Director of responsible technology at Omidyar Network, pointed to its Ethical Explorer as a starting point to learn to identify problem behavior in your organization, find opportunities to discuss and design solutions.
Drinkwater was an academic before working as a journalist then moving into the tech world. She led Google's Campus London before joining Omidyar Network. Knowing how both scholars and business leaders think, she feels their disconnect keenly.
"Business and academia don't speak the same language," says Drinkwater. "The ability of business to positively impact society is huge, but many tech workers have only come to these conversations in the past few years. Scholars have been thinking about them since they were undergraduates."
Drinkwater goes on to say, "The Ethical Explorer tool is meant to help people without an ethics background find their way into these conversations. Teams can take what comes of this conversation and make change."
Ballou-Aares recommends business leaders who want to become more civically engaged start locally, where resources are often stretched, and officials need technology and cybersecurity expertise. "Business can play a role in tackling disinformation and voter participation," she says.
Pushing back against authoritarianism
Stanford University political scientist Larry Diamond, an expert on authoritarian efforts to undermine democracy, argues business worldwide can play a role in fighting kleptocracy. Supporting independent journalists and NGOs working to expose corruption and pushing back against authoritarianism would be a good start, Diamond believes.
"The best defenses against kleptocracy are usually found in countries where it originates. It demands more than rewards for a few daring whistleblowers. We need to do much more to support the frontline defenders of the global rule of law," Diamond writes. He gives the International Consortium of Investigative Journalists, the coalition of 267 investigative reporters that broke the Panama Papers story, as an example of an organization businesses could support.
The public's trust in business can back tough decisions around giving information to customers and employees. "We've seen Facebook get way more comfortable with countering misinformation and disinformation," Zuckerman said. "A key moment was around pandemic information… there wasn't a ton of hand-wringing about freedom of speech. I'm curious to see if that continues."
Drinkwater also pointed to Facebook's oversight board and statements by the Business Roundtable as steps in the right direction. But the C-suite (senior management) needs to be on board with action, or it will seem more like PR than a genuine attempt to make democracy work.
"Smart CEOs have read the tea leaves and are asking the right questions about what role they will play in democracy," says Drinkwater. "But these decisions need a high level of intent and care. CEOs need to care about their decisions to make an impact."