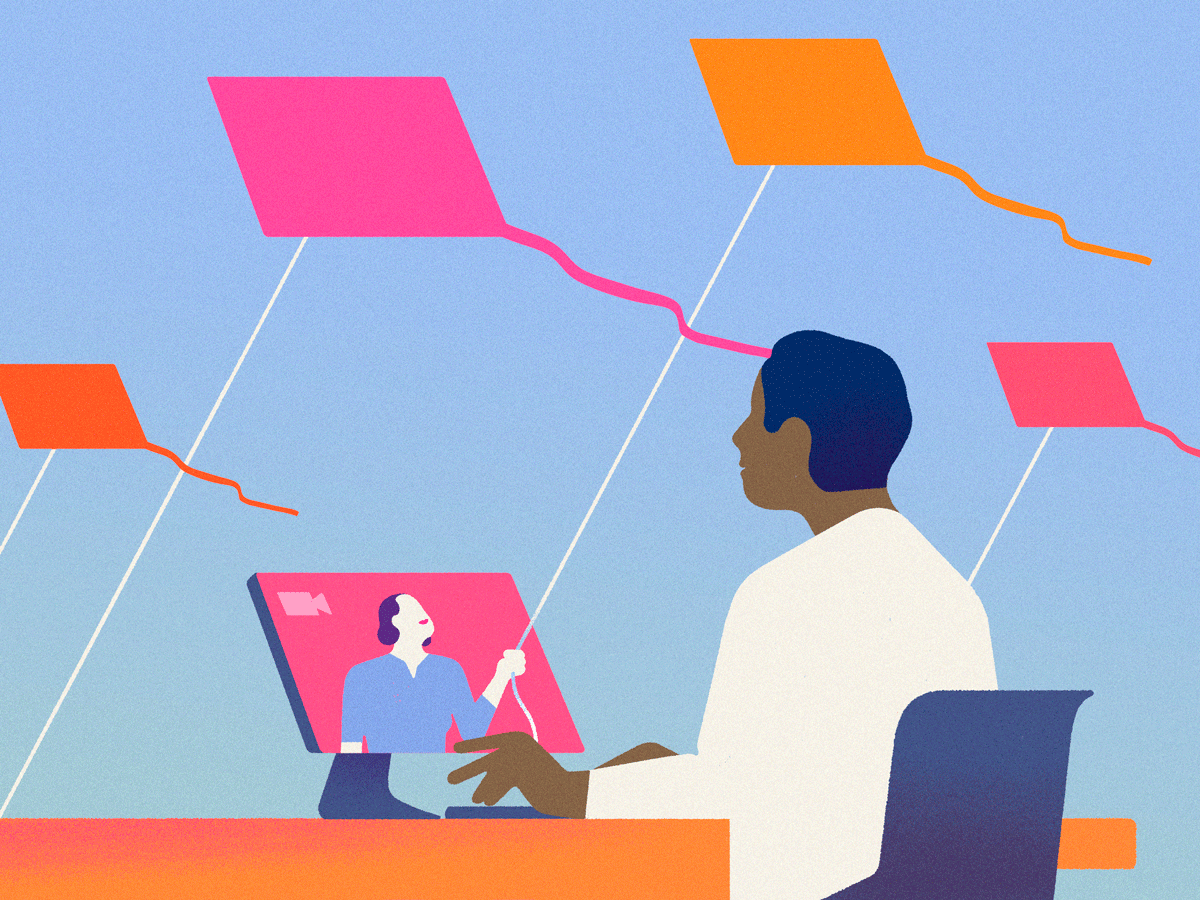 Remember Google Wave? I'm guessing that's a "no." In 2009, a friend working at Google gave me an early invitation to try out their groundbreaking collaborative tool about to change the world. I was then leading a large team of collaborating remote workers. Immediately, I realized it didn't solve the problem it set out to: Keeping track of long conversation threads involving multiple people. Its essential feature was bringing conversations into one long string that would otherwise happen over email. This adds little clarity while encouraging people to add more information that others must wade through.
Evidently, the wider world had the same, "Yes, but no" response. Three months after Wave's official launch, Google pulled the plug, citing lack of interest. Disappointing if Wave suited your needs, but not unusual in the life of a collaborative tech tool.
Businesses should think before they dive in, because even free tools from trusted names are an investment of time, education and work that may not pay off.
Since then, the collaborative software industry has grown fast. Fortune Business Insights valued the collaborative digital tools industry at 8.5 billion US dollars in 2018, predicting a near doubling to 18 billion by 2026. That was before the global COVID-19 crisis meant a deluge of businesses suddenly needed to facilitate employee collaboration from home.
Why can good collaboration boost business success?
Workplace psychologists and productivity researchers highlight the pivotal place of creativity in business innovation and ultimately, success. One tool in creativity's belt is collaboration – employees working together toward a common goal. Collaboration has other benefits on top of creativity – experiments find working with others stimulates motivation, persistence and enjoyment.
Finding new ways to support and encourage collaboration for those working from home may involve using collaborative software. Breathe a sigh of relief: I'm not about to list the top ten best collaborative tools. Starting the conversation about collaborative tech with questions like, "Is Slack or Microsoft Teams better?" is to start in the wrong place. Instead, take two steps back and consider these four considerations that make the difference between whether a collaborative tool becomes a productivity supercharger or time-zapper.
1.  Align your workplace values with collaboration
Fast-growing collaborative tool maker Slack recently reported on what kinds of work environments and values give rise to the most effective collaboration. Autonomy – when employees have time to pursue their ideas and can take ownership – features highly. Employees also highlight shared goals, clear communication and defined roles as making good collaboration easier.
The mental wellbeing of remote working teams must also be a foundation before individuals can collaborate most effectively. Leaders often have more power to make a difference here than they realize.
2.  Throw out your assumptions and find out what kind of collaboration your business needs most
We've all had times when someone in the office becomes fixated on the supposed need to implement 'the latest shiny thing' in software. When these time-consuming and sometimes expensive adoptions fail, it comes with an important lesson: What your business needs might not be what you think.
There are many ways to collaborate online. Some broad areas are project management, communication and development, such as communal document editing. There are also many niches, like online tools for facilitating skill-sharing (Skillhive,) creating diagrams (Gliffy) and collaborative coding.
It's a good idea to go through a process of finding out where your business could benefit from more collaboration.
Talk with others across your business and find out their stumbling blocks – administratively and strategically, as well as creatively.
Make a list of who to talk to, and make sure you're communicating with people at all levels. After you've had these wide conversations, you'll have a better picture of what kind of collaborative online tools could make the most difference to your business.
3.  Look for a tool that's not trying to be everything
Collaborative tech is sometimes marketed on what it can do beyond its primary function. Take care here. If those extras don't match up to other products that do the same thing, your team probably won't use them. Take, for example, the collaborative document editor launched by popular file-sharing platform Dropbox, Dropbox Paper, which isn't getting the best reviews yet. Meanwhile, there are plenty of excellent collaborative document editors out there.
Slack is a good example of collaborative business tech that's expanded its usefulness and connectivity while staying focused on what it does best. Slack repurposed the early internet phenomenon of the chatroom for business, providing an alternative to the informal business emails that annoy and distract some but are great productive food for others. Taking these conversations into opt-in channels for discussion means it's become part of everyday life in more than 100,000 companies. Many companies, particularly in creative and tech, use it exclusively for managing projects that need high levels of information sharing and collaboration.
But Slack isn't coffee and roses for every business either. Some find it ends up being a disorganized and addictive productivity sink, needing constant attention while not quite facilitating the depth of communication fruitful collaboration needs.
Meanwhile, the growth of Microsoft Teams seems set to outpace Slack. Being bundled with other Microsoft software gives it a larger starting user base. Although it brings similar downsides to Slack, and a wide range of collaborative features, businesses may struggle to make it fit with their workflow.
Both examples show the need to understand what your business needs before choosing to use any specific tool or certain features.
4.  Consider the tool's security and privacy features, and consider yours
Whether your collaboration tool is cloud-based or on your servers, put security first in your consideration. Look for software providers who are up-front about security, how they meet data privacy regulations, and who have built-in security from the beginning, rather than making it an afterthought.
Oleg Gorobets, security evangelist at Kaspersky, points to common problems to look out for. "It pays to avoid assumptions. The vendor's size or reach doesn't mean their product is secure. Even Microsoft's default, built-in security controls are only basic.
"One concerning vulnerability we often see in collaborative tools is lack of proper security checking for shared files and URLs. Next most concerning is inadequate access policies, usually a shared failing between IT's configuration and the vendor not offering convenient tools."
In choosing a collaborative platform, Gorobets suggests answering three questions. "Will your team need to share content coming from outside, including files and external URLs? Will they use the platform from personal devices? Will they share sensitive information? If the answer to two or more of these questions is "Yes," the vendor must be able to show the security they provide comes from a leading cybersecurity provider. If it doesn't, look elsewhere."
He also reminds us breaches happen most often for non-technical reasons. "Even when you choose a tool with excellent security and privacy features, your biggest vulnerability is always employee behavior. When you launch your chosen tool, give employees plain-language tips on how to protect their privacy and security while using it, like these top ten security tips for using Zoom."
With the possibility of online collaboration comes its challenges, but in the end, everyone wins. With careful selection of the right collaborative tools for your business, you can bring your organizations' great minds together in ways that realize the potential you seek.