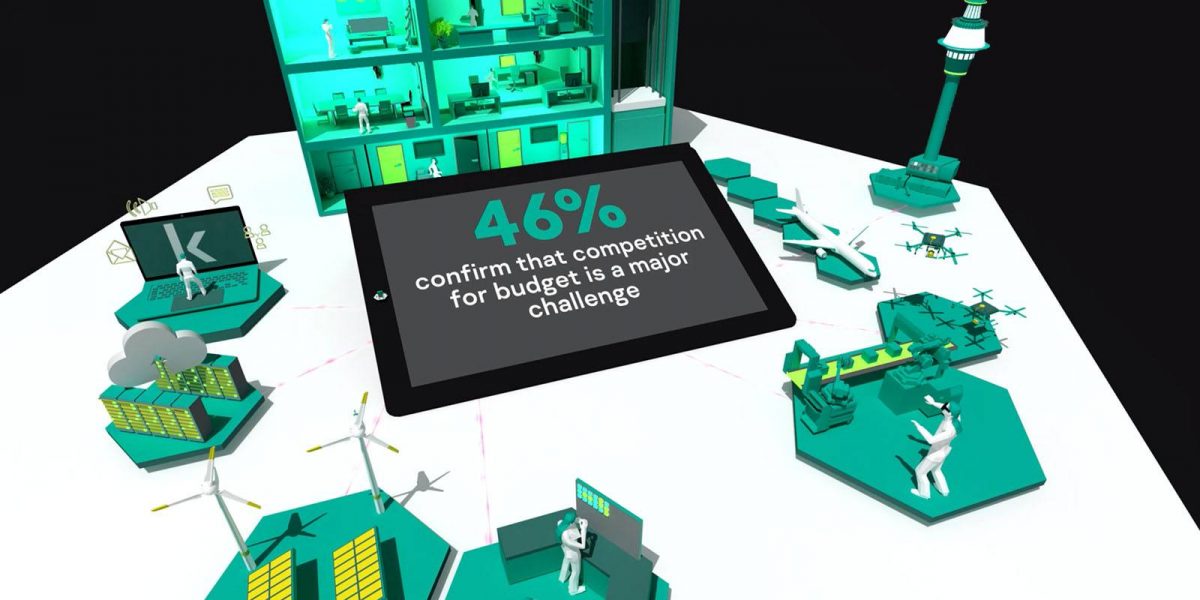 As businesses become increasingly digital, and our world more inter-connected, the cybersecurity risks to your business are increasing. Now more than ever before, it's important to have a cyber-strategy in place, something that chief information security officers (CISOs) know all about.
But instead of talking about why hiring the right security professionals to look after your businesses data is important, a new survey asks 305 of these professionals from around the world. We present Cybersecurity Through the CISO's Eyes: Perspectives on a Role report.
Cybersecurity is evolving into strategic risk management
This survey, conducted by 451 Research and commissioned by Kaspersky, has insights that could help protect your business. And plenty of them. Like the changing nature of a CISOs function, with 70 percent saying that risk management is now a key part of their role, emphasising the importance of planning against attacks. And there's more findings: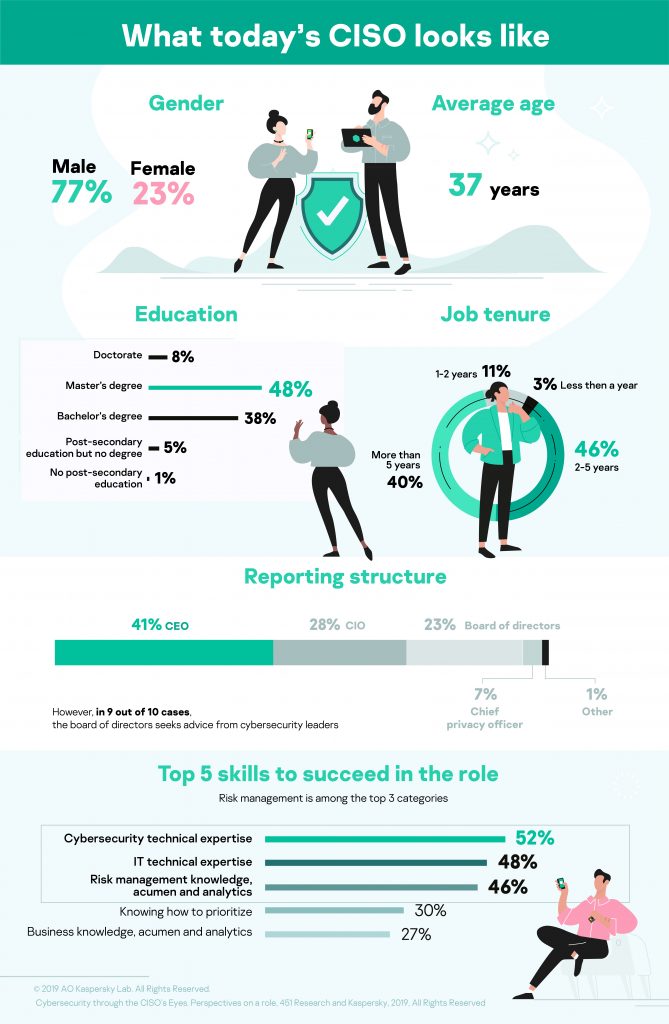 There are indicators about where the industry is heading and the concerns of security professionals. 70 percent of those surveyed said it was harder to hire skilled cyber-personnel, which feeds in to a growing trend about why it's important to grow talent from within the enterprise.
But that's not their only concern. One in two people survey said that the growth and severity of attacks put the most pressure on them. The top threats identified range from the rapid evolution of cloud-native technologies to an explosion of 'smart' devices enabled by the internet of things (IoT). Here's some of the report's highlights:
We need more women in senior infosec roles
As much as the survey shows great optimism for the development of the industry, and indeed the growing number of security professionals protecting our businesses, there's still a clear lack of female representation. And the industry knows it: nearly half (45 percent) of all respondents said that women are underrepresented in their organization, yet only 37 percent of these businesses have initiatives to address this. So how do we solve this problem?
Many interviewees said there weren't enough female applicants to senior-level positions in the pipeline. So to address the gender gap in cybersecurity, we should encourage women to choose this path.

Evgeniya Naumova

Acting Managing Director, Kaspersky Europe
If there's not enough female talent in your pipeline, you need to scale up efforts to encourage them. To help women to consider cybersecurity roles and tackle gender bias, Kaspersky has partnered with Girls in Tech to support AMPLIFY. They regularly hold CyberStart events in USA and Europe.
The report prompted Andrey Evdokimov, Kaspersky's CISO, to have his say about what it takes to be a successful CISO:
From the changing role of a CISO, to the biggest enterprise cybersecurity challenges, this report has the insights you need to stay on top of an ever-changing industry.