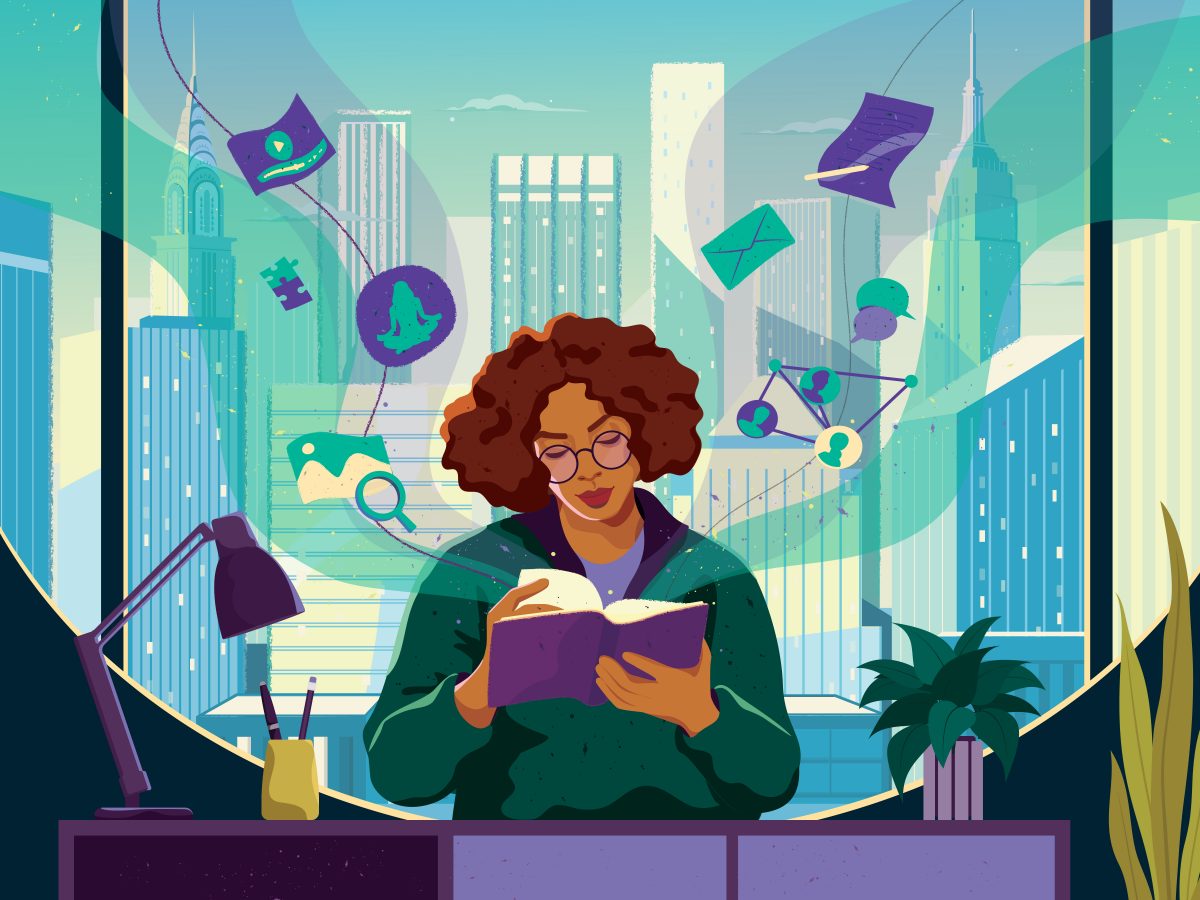 In my consultancy work with blue-chip companies worldwide, I've seen how the pandemic has affected business. It's a challenging landscape testing the mettle of every leadership team.
The global economic impact will persist for a long time. Entrepreneurs and business leaders will need new habits for a new reality. While advances in tech have facilitated remote work, tomorrow's core skills will be deeply human.
My recent book You lead: How being yourself makes you a better leader outlines the 'CHECK framework' I use in transforming executive teams. It brings to the fore skills and attitudes that help leaders navigate the ongoing challenges.
CHECK stands for Curiosity, Humility, Empathy, Courage and Karma. The words are familiar, but each comes with a twist. You need to accentuate these qualities and attitudes, and use them in your daily routine.
Know what security your business needs
Kaspersky Security for Business
A guide to Kaspersky security solutions, products and services for your business.
Pre-work: Developing self-awareness
Before building new skills and developing the mindset to get through turbulent times, most accomplished leaders need to do some pre-work. To successfully gain new soft skills, you first need to dial into your needs, desires and imperfections, developing greater self-awareness.
How much are you aware of your energies and emotions? Do you know what topics trigger you? For example, I know I don't take criticism well, so I've worked to steady myself when someone is critical of my work. I've created an internal mantra that criticism is a gift.
What are your deep internal motivators? What activities give you intrinsic fulfillment. I know I'm excited to connect ideas and make valuable introductions between people. By being more self-aware, you'll know better how to tune your leadership skills and model the behavior that will raise your team's level.
Get curious
In this ever-changing world, with its disruptive technologies and alternative business models, you need to be constantly curious and in learning mode. This means understanding your range of competencies and, more importantly, your knowledge gaps. Curiosity helps you understand what you need to learn. It's too easy to focus on what you want to learn rather than what you need to learn.
To know what you need to learn, you also need a wide view of what's going on, not just in your industry but in other sectors. Shake up your sources and inject novelty into what you read. Then you'll have a better chance of finding new ideas and concepts, and connecting the dots.
Tools for the curious mind
For a diverse pool of sources organized by theme, I use Flipboard – for example, I have a board on Sleep – curated Twitter lists and a Feedly premium account sorted by interests, languages and profiles.
Listen and learn with humility
Having humility, or being humble, means having a reduced view of your importance. By being humble, you admit others are better than you or know more than you in an area or topic. As Microsoft CEO Satya Nadella said, we need to move from being know-it-all to learn-it-all leaders. Rather than operate with bravado and bluster, it's more effective to admit your weaknesses and ask for help.
I am only as strong as my network. Building a network is a lifelong project, and relationships must be mutually beneficial. Think: How can I be of service to my contacts?
As a leader in your organization, set the tone. Having humility means being able and willing to listen deeply to others' stories, especially when they come from a different background. It means not pulling rank but seeking to earn respect.
It involves sharing credit, recognizing others' contributions and wanting to learn from others. And it works. One 2015 study found humble leadership means higher employee engagement, lower staff turnover and better organizational performance than hierarchical, top-down leadership.
Tools for building humility
To be humble is to recognize our place in the universe. Philanthropist and author Rick Warren wrote, "Humility is not thinking less of yourself, it's thinking of yourself less." I think mindfulness can develop humility, as it helps you understand and remember what matters most. My favorite mindfulness app is Monique Rhodes' 10 Minute Mind, but Headspace, Calm and Petit Bambou are also popular and come in multiple foreign languages.
The empathy superpower
Empathy is a superpower because it helps improve working conditions and results in many ways. I've seen an uptick in the appetite to develop empathy in business, yet, studies show an ongoing empathy deficit in the corporate world. Our perception that we're already empathic enough might be part of the problem – in a survey I commissioned, 73 percent said they had above average or well-above-average empathy. It's common to rate your own empathy higher than others rate you, so it's worth being honest with yourself in order to have the best chance at developing greater empathy.
Building empathy starts with self-empathy. In challenging times, we're often blown off course by events and have no guiding rod to get us through the storm. We may, thus, be more indecisive and choose too many activities that wear us down. Taking care of yourself lets you better help others.
By checking in with your emotions and sensations, you can relate with colleagues and others around you. Having empathy means having a stillness in yourself, being present and listening intently to others. It's a muscle that takes exercise to develop.
Tools for developing empathy
One way to flex your empathy muscle is to meet someone new and get to know them. Practice asking open questions and actively listening without judgment. Even when locked down, there are ways to meet new people according to your interests and needs. I'm a fan of Lunchclub.ai. Others include ChitterChat and to meet experts and academics, SmartTribe.
Plucking up the courage
A crucial aspect of handling turbulence is courage: standing up for what you believe, even when it means standing out. It also includes being strategic in how you manage your resources, including your time and your team's time, and being willing to ask for help when you need it.
Too many leaders and entrepreneurs feel they have to pretend to know all the answers. Seek counsel and support. If your intentions are genuine, others will be happy to support you.
Tools for courage
First, seek to bolster your network. I use LinkedIn carefully and pay attention to with whom I connect. Beyond developing a strong network of trusted individuals, LinkedIn is a great source of inspiration and has communities for every interest.
Secondly, your personal contacts list is vital. Use the notes section for each contact you create: How you met, what struck you about them and common interests. I also add metadata, such as tags. I now have 50 tags I use systematically to call up people with whom I share a mutual interest or with a specific expertise or skill set. If you've meticulously added tags, you can easily search for people with any qualities or expertise you need.
Karma is intentional
The last quality in the CHECK framework is probably the least obvious. K is for karma. Karma is less about fate and 'what goes around, comes around,' and more about having the right intentions, acting on them in the spirit of doing good and expecting nothing in return.
Go out of your way to thank people. Being generous and thoughtful to those around you – family, colleagues or strangers – has proven benefits. There's also a link between karma and humility. A 2014 study published in the journal Social Psychological and Personality Science found "humility and gratitude are mutually reinforcing."
Tools for developing karma
Spontaneously send a text message to a colleague, business associate or supplier you appreciate and thank them for what they mean to you. Call or send a message to someone you've not contacted for a while for whom you've been grateful. To help, Out of the Blue proposes "random" friends to call from your contact list.
My karmic regimen includes giving away valuable content every day through blogs, stimulating interviews on my podcasts or vetted links in social posts.
With more turbulent times ahead, we must keep our batteries charged. I intentionally add three or four activities to my day that give me energy – for example, meditation, listening to music and going for a walk.
Find your regimen and take care of yourself, and you'll show up stronger and better with those around you. Leaning in to the CHECK framework – Curiosity, Humility, Empathy, Courage and Karma – will help you face the challenges ahead.
The views in this article are the author's.