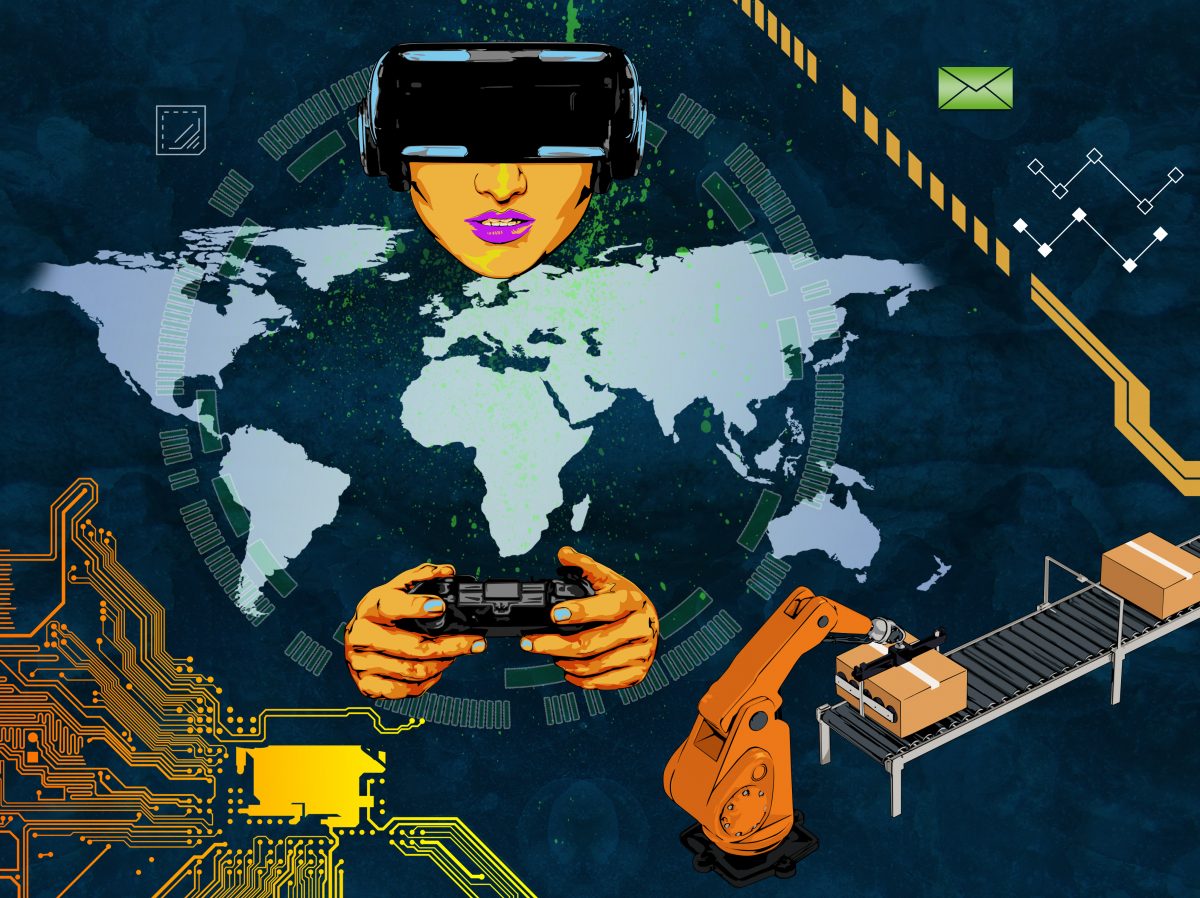 With rising concerns about consumer privacy, anti-competitive business activity and the spread of misinformation, public and policymakers' scrutiny of the high-tech space is intensifying.
Big Tech's influence is still rising. Safety and data privacy laws already struggle to keep up. Who should oversee and police the online giants, and how can we ensure privacy and security standards meet what consumers rightly expect?
The blistering clip of technology
If you thought the world moved fast before the pandemic, it's now positively frantic. COVID-19 prompted business to leap forward a technological decade in just three months.
"From news, images and videos to apps, games and user-generated content, most material we consume is funneled through the largest technology firms," Taylor Tresatti, head of industry research for BIZDEV: The International Association for Business Development, told me. "More of the world's conversations only take place online."
Tech firms' disproportionate influence, alongside concerns about their opaque business practices, raises questions about where responsibility lies for overseeing and governing online worlds.
Professional development and Gen Z
Engage younger employees
To engage Millennials and Gen Z in professional development, we must level up the learning offer.
Regulatory processes and technological change
International law's often outdated rules, lack of alignment between territories and government bodies and ongoing new technology add up to a mess for government and industry leaders. They're also concerned regulation could throttle innovation. Politicians are often quick to play to public fear but slow to understand new technologies' impacts fully.
"These systems are often slow to change and adapt, so they're at direct odds with the technology they aim to manage," Tresatti observes. "That's before artificial intelligence (AI) and machine learning start to drive more exponential industry advancement and growth." Other fast-moving advancements regulation must consider include robotics, quantum computing and industrial automation.
Political and public concern not always aligned
Political leaders can be part of the problem, Bob Ehrlich, head of consumer insights at Techsavvy, told me. "These and other virtual boogeymen are hot topics for voters, but politicians also face the challenge of how to keep up with a growing technological arms race among international powers." He expects this to lead to greater regulation in the high-tech space.
Meanwhile, consumer concerns over privacy and data sharing are skyrocketing. Even as companies like Apple and Google adopt new privacy measures, Meta (formerly Facebook) has fought against them. In technologically advanced nations like the US, there's no comprehensive federal law regulating how most companies collect, store or share customer data − data often prone to compromise or breach by more sophisticated, complex threat actors.
"The stage is set for a perfect storm," says Ehrlich. "From back-end oversight and management of data to front-end user experiences, many potential points of failure present themselves. We've got to be more thoughtful and make speedier decisions to have any hope of staying on top of this rapidly changing space."
Rethinking the future of high-tech regulation
To get better at addressing these challenges, I think we must have more informed discussions and make decisions on these topics more often, indeed, routinely. Given their unprecedented scope and influence, we must fundamentally rethink our approach to tackling technology-related issues. Government and IT leaders can use these three approaches.
1.    Adopt new standards for content sharing
Instituting new industry, state and international policy standards and guidelines can help govern content sharing and moderation, data privacy and user security. Active cross-collaboration between agencies and governments would improve regional and international consistency.
Christchurch Call is an example of how heads of state and the tech sector can work together to create effective new standards and processes. The international strategy for removing extremist content from social media fast was developed in the wake of a terrorist attack live-streamed on Facebook in 2019.
2.    Form partnerships between public and private sector
We must bring together experts from different industries and policymakers to research, discuss and make recommendations on how to regulate emerging technologies and trends. These charter taskforces or committees should be empowered and resourced to report and recommend to lawmakers more rapidly. They should also include younger voices – digital natives – to offer up-to-date insights and perspectives.
India has already begun working with Google similarly to help curb the spread of misinformation.
3.    Turn the focus from past to future
Lawmakers should challenge themselves to rely less on historical precedents when making decisions. Instead, they could hold future-focused scenario-planning exercises to steer their decision-making around emerging technological use-cases and concerns.
Screening processes and regular training would help ensure key decision-makers have contemporary, working tech knowledge.
The lawmakers' role should also involve finding and closing the loopholes in legal and regulatory frameworks that unscrupulous actors exploit. Already, the US has convened task forces to help plan for and tackle topics like AI and robotics.
Keeping tabs on tomorrow's world
More regulatory oversight and governance is obviously coming soon in the IT space, but it needn't hinder industry growth or advancement. Partnerships between technology sector firms, lawmakers and industry bodies can mean opportunities to fast-track innovation while giving customers a more positive high-tech experience.
As a futurist who's helped over 1,500 businesses and government agencies adapt to challenges like these, I know ensuring regulation and law keep up with technological change isn't impossible. We must get more government and industry leaders on the same page and promote teamwork and collaboration between the public and private sectors.
"When everyone with a stake in the technology ecosystem works in tandem, it creates a more stable playing field and more chances to benefit industry players and everyday consumers," says Ehrlich. "From organization and government leaders' perspectives, finding more harmonious ways to collaborate at every turn is a meaningful upgrade worth pursuing."