Auto-Renewal Plan
Our hassle-free Auto-Renewal Plan is designed to save you time, effort and risk by extending your subscription automatically before it expires*.
Benefits of automatically renewing your license include:

Uninterrupted protection — Your subscription will continue with continuous protection

Worry free, peace of mind that your devices are always secure

Saves you time — We take care of everything for you and will send you notifications to inform you of your next billing date & confirmation that your license has been renewed

Flexibility — You may unsubscribe from this service at any time
*
Renewal prices are subject to change, additional online offers & discounts may be available at the time of your renewal which cannot be applied to your subscription. We will send you at least one email reminder to notify you of this. You will also receive by email confirmation of the renewal price you will pay, and the duration of your new subscription, before it is automatically renewed. You may be required to upgrade to the latest version of Kaspersky for free at this time.
Protect

your small
business easily
Your time is precious. So is your business. At Kaspersky Lab, we're out to protect both. We'll secure your business against cyberthreats with easy-to-deploy and straightforward-to-manage solutions that leave you free to get on with the important stuff – like generating revenue.
Kaspersky Lab protects more of the things that matter to your business regardless of IT skill level.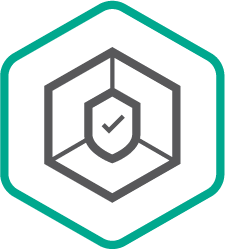 Kaspersky
Small Office Security
Always-on security for always-on businesses
Designed specifically for very small businesses without IT specialists, Kaspersky Small Office Security is easy to install, even easier to manage and provides the world's most tested, most awarded security to computers, file servers, laptops and mobile devices, while protecting your business from online attacks, financial fraud, ransomware and data loss.
Learn more
Which protection is right for your business?
Selection criteria

What you get

'Install and forget' protection

Easy to manage protection and control

Your setup

No IT administrator

IT administrator

Enables you to...

Monitor protection status

Manage company protection

Protection

The world's most tested, most awarded security

Extras

Password Manager
Safe Money
Data Backup

Anti-Spam

Web Control

Device Control

Vulnerability scan

Patch management

Encryption

File level encryption

Bitlocker & FileVault
Encryption Management.

Supported Platforms

Windows PC & File Servers, Mac computers, Android devices

Windows PCs & File Servers,
MacOS computers, iOS & Android devices

Licensing

Per-user license

Per-user license

30-DAY MONEY BACK

GUARANTEE!
Find the

right protection


for your business
Do you have a dedicated IT specialist?
Answer a few questions and we will help you find the right product for your business.
Resources and whitepapers
Small businesses face many of the same cyber threats as enterprises. But protecting against them doesn't have to be a big deal.