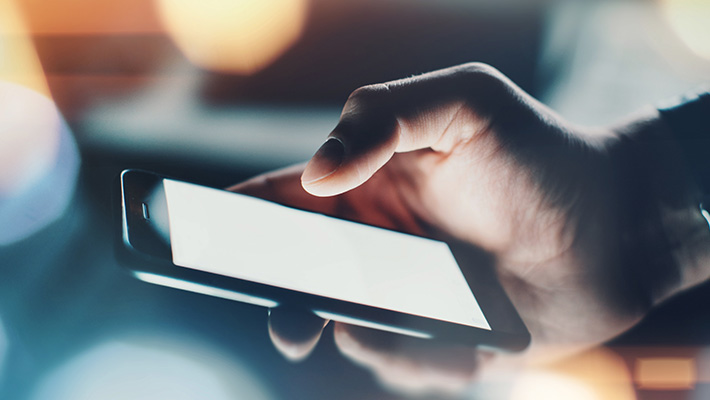 Check your pocket. There's a good likelihood that you have one of two operating systems (OS) for your smartphone: Android or iOS, which is what runs iPhones. Users of these two types of phones often debate about which is better. Some prefer design features and ease of use, while others focus on cost and security.
Overall, many more people are buying and using Android phones: 74 percent of the market has this OS on devices, according to Forrester Research. Apple phones make up about 21 percent of the market, and Windows phones lag far behind with 4 percent, Forrester Research reveals.
While there are trade-offs for whatever is important to you, there's one thing that's true: hackers are much more likely to target Android-running devices. Why is that? Let's dive deeper into the common threats and what you can do to protect your device and data.
Open Source Software
The biggest difference between Android OS and Apple's iOS is that Android has an open source system. The code is even called "Android Open Source Project," or AOSP. This means that developers of apps for Androids can take the source code and create their own custom OS with it.
This makes Android devices easier to "root," which involves removing the manufacturer's software restrictions and installing unauthorized programs. It also means that there is a greater chance that there will be vulnerabilities in the code on the phone.
The fact that these vulnerabilities are possible is compounded by the fact that so many more people own Android phones. When something goes wrong, more people are impacted. It's a big deal, with widespread hacks usually making the news.
More Opportunity Equals More Malware
For hackers, it makes sense to write hacking code for a system that's not only easier to hack but is also more widely used. That way, there's a much wider base of user information to steal. Generally, most of mobile malware aimed at Android devices due to their popularity.
Closed systems, like iOS, Windows Mobile and the old-fashioned Blackberry, have almost no malware written for them. Even if it was easier to break into an iOS device, Android devices present bigger opportunities to hackers interested in stealing personal information because it's so widely used.
Updates Are Vital
Another reality about Android users is that in general, they tend not to update their phones to the latest OS, notes How To Geek. The Android 9 OS, also called Pie, was released in August 2018; as of late 2018, it had an adoption rate of less than 0.2%. This makes Android users that much more vulnerable. This is also complicated by the fact that handset manufacturers and network providers can customize the OS. These entities may not release updates in as timely a manner as Google does.
Android malware accounted for the biggest share of all mobile threats in 2018. To combat this issue, Google has begun requiring smartphone manufacturers to patch malware vulnerabilities in software within 90 days of their discovery. Regularly downloading these updates to Android smartphones is a key way to prevent cyberattacks.
To stay ahead of hackers, always update to the latest version of your OS as soon as you can. This simple process can stop entire families of malware from winning the battle of your data wars.
Invest in Protection
Along with updating frequently, consider investing in other technologies that help protect your private and personal data. Virtual Private Networks (VPNs) are an excellent way of securing your mobile devices. With a secure VPN connection installed, you can transmit banking information, credit card data and other personal information over unsecured Internet servers with less concern. Read about what is VPN and why you need a VPN here.
Businesses whose employees use their own devices or work with company smartphones may desire a stronger security program. There are many options to consider. Whatever you choose, create your plan well in advance before a problem occurs.
---
Related Articles and Links:
Related Products:
Android vs. iOS: Which Is Safer?
Kaspersky
Android vs iOS: which one is safer against mobile malware? If Android is more vulnerable, find out why and how you can stay protected.