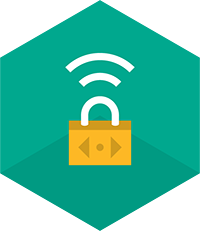 Kaspersky Secure Connection
Kaspersky Secure Connection – private Internet access for your safety and privacy.
Secure Connection
VPN is a virtual private network that enables you to have a secure connection between your device and an Internet server that no one can monitor or access the data that you're exchanging. A VPN connection establishes a safe passageway through all the insecurities of public networks. You can benefit from a VPN connection for a number of reasons, including, security and privacy.
When you're connected to the Internet through a VPN connection, this private Internet access ensures that you're not exposed to phishing, malware, viruses and other cyber threats. Your privacy is also guaranteed, as no one will be able to detect your online behavior. Anyone can benefit from an added safety measure that the VPN connection feature provides.
Buy
Ready to buy?
Visit our online store and
protect your finances
now.
FREE VPN
Give it a try for FREE!
Download and
experience the Power of
Protection for yourself.
Learn More
Want to know more?
Find out more about how our
product can keep your finances
safe and much more.