How to Remove a Virus or Malware from Your PC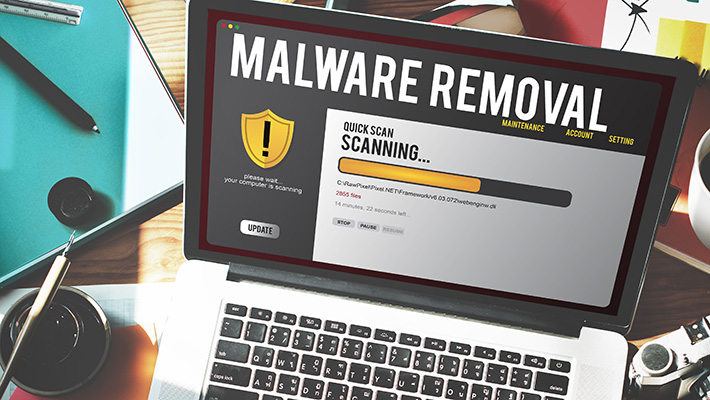 How to Remove a Malware from Your PC
No one expects to deal with a computer infected with a malware, but even the most diligent and cyber savvy person makes mistakes. Spear phishing and other socially engineered attacks have become so sophisticated that hackers are very good at sneaking past security checkpoints. Malware can and will damage your computer, but you can minimize that damage by catching the threat and removing it from your PC in a timely manner.
Verify the Infection
You first suspect your computer is infected for a reason. Maybe it's running slowly or experiencing an unusual number of pop-ups, for example. The bottom line is something doesn't seem right. To verify your PC is infected, Microsoft offers various free tools for download on its Sysinternals tools webpage. The Process Explorer and Autorun tools check for unusual files that could point to malware and allow you to "kill" the executable. Microsoft also offers a Microsoft Windows Malicious Software Removal Tool.
Removing Threats
If you have malware on your PC that isn't removed by any of the Microsoft tools, you can delete the files manually. Before beginning the process, make sure your antivirus (if applicable) and on-demand malware scanning tools are updated.
To remove a virus from your PC, disconnect from the internet and restart your computer in safe mode. (Booting into safe mode with Windows 10 is different than older versions. Follow these directions.) Working offline prevents the malware from doing more damage and eliminates the risk of downloading more problems. Once in safe mode, delete temporary files using the Disk Cleanup tool. This should speed up the scans you need to do and may even delete malware hidden in these files.
After cleaning up the hard drive, run the on-demand scan. Because you aren't connected to the internet, the scan only covers malware recognized by the most recent update, which is why your operating system and all software needs to be current. Otherwise, the scan may not detect the virus.
The type of scan you perform is up to you. The quick scan for general threats may be enough to find malware lurking in your system, but if you want to be very thorough and you have more time, a full or custom scan digs deeper. If the on-demand scanning tool finds a problem, it should delete or quarantine the associated file before clearing you to reboot your computer into normal mode. However, if time permits, it's a good idea to run a second scan with the on-demand scanner or with antivirus software to make sure nothing else is lingering in the background.
If your PC continues to show signs of malware, you may have to save your most important data to an external hard drive or cloud server and re-install Windows.
Post-Malware Care
Removing malware as soon as possible keeps your information safe from prolonged attacks, but it won't protect you from damage that may have already occurred. The malware may have leaked usernames, passwords and other sensitive information before you caught it.
Once you are certain the PC is clear of the virus, the hard work begins. You should change all your passwords, starting with banking and financial accounts. Again, before doing so, make sure all your software, your browser and your operating system are fully updated to plug potential vulnerabilities. Additionally, check your browser settings to make sure all the strongest security measures are turned on.
Finally, install highly rated security solution and use good security practices, such as verifying attachments, visiting only secure websites and never clicking on unknown links online or in email. Otherwise, you could find yourself removing another virus from your PC.
How to Remove a Virus or Malware from Your PC
Kaspersky
Malware on your PC can be very stressful and dangerous. By following these steps, you can effectively isolate and remove the malware from your PC.