March 13, 2017
Security Training Gamification App Scoops First Prize in Kaspersky Lab International Talent Competition
Top prizes in Talent Lab contest include $10,000, participation at the Security Analyst Summit (SAS) and EF Education First language course
Global cybersecurity company Kaspersky Lab is delighted to announce the winners of its Kaspersky Academy Talent Lab competition, with first prize going to the creators of an app that is designed to raise information security awareness among millennial users. Daniel Kapellmann Zafra and Dania Tanzil from the USA receive a $10,000 grant for their joint application concept within the framework of Security Beyond Anti-Virus, which demonstrates the importance of educating users and adaptivity in the future of cybersecurity.
The winners were chosen at a finalists' event held at Kaspersky Lab headquarters in Moscow, Russia, on 10th March. Authors of the best submissions from Germany, the USA, Russia and Kazakhstan presented their projects to an expert jury. Finalists also had a tour of Kaspersky Lab headquarters, including visit to the Antivirus lab and meetings with Kaspersky Lab's experts.
Our first prize winners, Daniel Kapellmann Zafra and Dania Tanzil, created a concept in which the Kaspersky Personal Security Trainer application provides millennial users with increased information security awareness, allows them to learn about best practices and receive guidance for using different services offered by the company. Their strategy is to engage customers with a gamification scheme combined with continuous training and support and P2P sharing incentives to invite users to protect their devices and those of their acquaintances.
Additional awards are presented to Boris Larin from Russia, who receives an invitation to SAS 2017 as 'security talent'. Boris presented his project on CIL Deobfuscation – dnDeflow. This is a control flow deobfuscation extension for dnSpy providing convenient commands for solving control flow obfuscation of method/methods right into the .NET reverse engineering tool.
Vyacheslav Petrakov, also from Russia, receives an EF Education First language course as 'entrepreneurial talent'. Vyacheslav presented his 'Be Cyber Savvy' video tutorial for kids. Vyacheslav believes short funny animated cartoons are a great way to demonstrate threats that can be encountered on the Internet and to teach both children and adults safe behavior on social networks.
Askar Dyussekeyev from Kazakhstan was also awarded with a special prize – participation in Positive Hack Days conference. In the final round, Askar presented two projects in the technical stream. The first was dedicated to 'Ransomware protection: from backups to key searching'. The second project was about 'Securing Wi-Fi: automatic Wi-Fi/DSL router patching and credential verification'.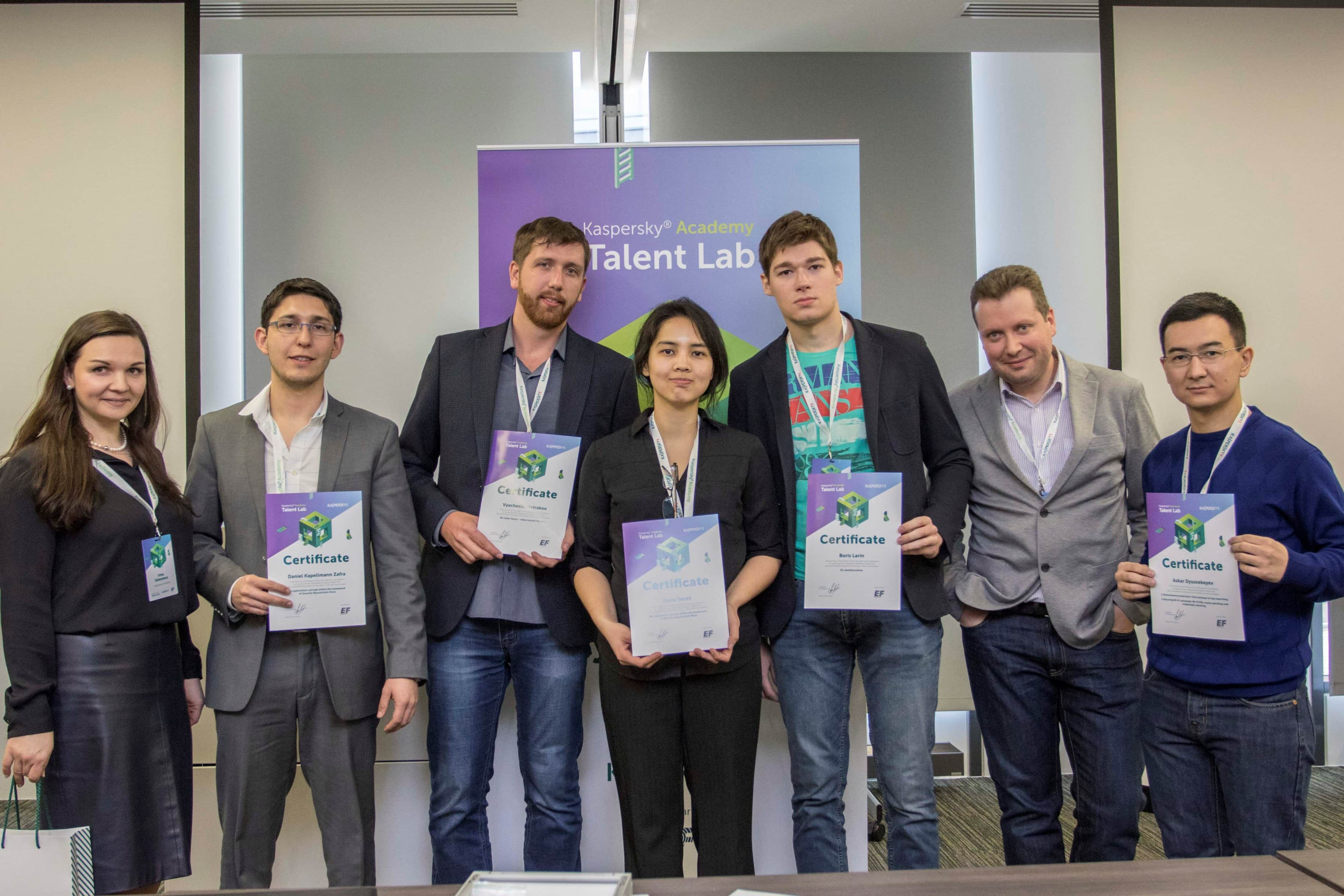 Talent Lab is an international competition for university students and young professionals aged 18-30, launched in August 2016. The initiative aims to solve topical cybersecurity challenges with competitors' technical and creative talents. In total, more than 1,400 participants from all over the world registered for the competition. For the main round, 32 projects were selected: 17 in the technical steam and 15 in non-technical. Eight teams reached the final round.
The technical judging criteria of Talent Lab included practical tasks in areas such as anti-malware research, cybersecurity solutions development, mobile security, cyber physical systems, Internet of Things, kids' online security and security awareness. The most popular topics for submissions in technical stream were: 'Smart wear/clothing and smart home solutions' and 'Securing Wi-Fi worldwide'. Non-technical assessments required participants to work on challenges in consumer marketing, web content analysis, conceptual design and edutainment. The most topical non-technical tasks were: 'Storytelling comics about cybersecurity', 'Application concept for the 'Mobile security'' and 'The study of children's behavior on social networks'. All participants were mentored by Kaspersky Lab's experts during the competition.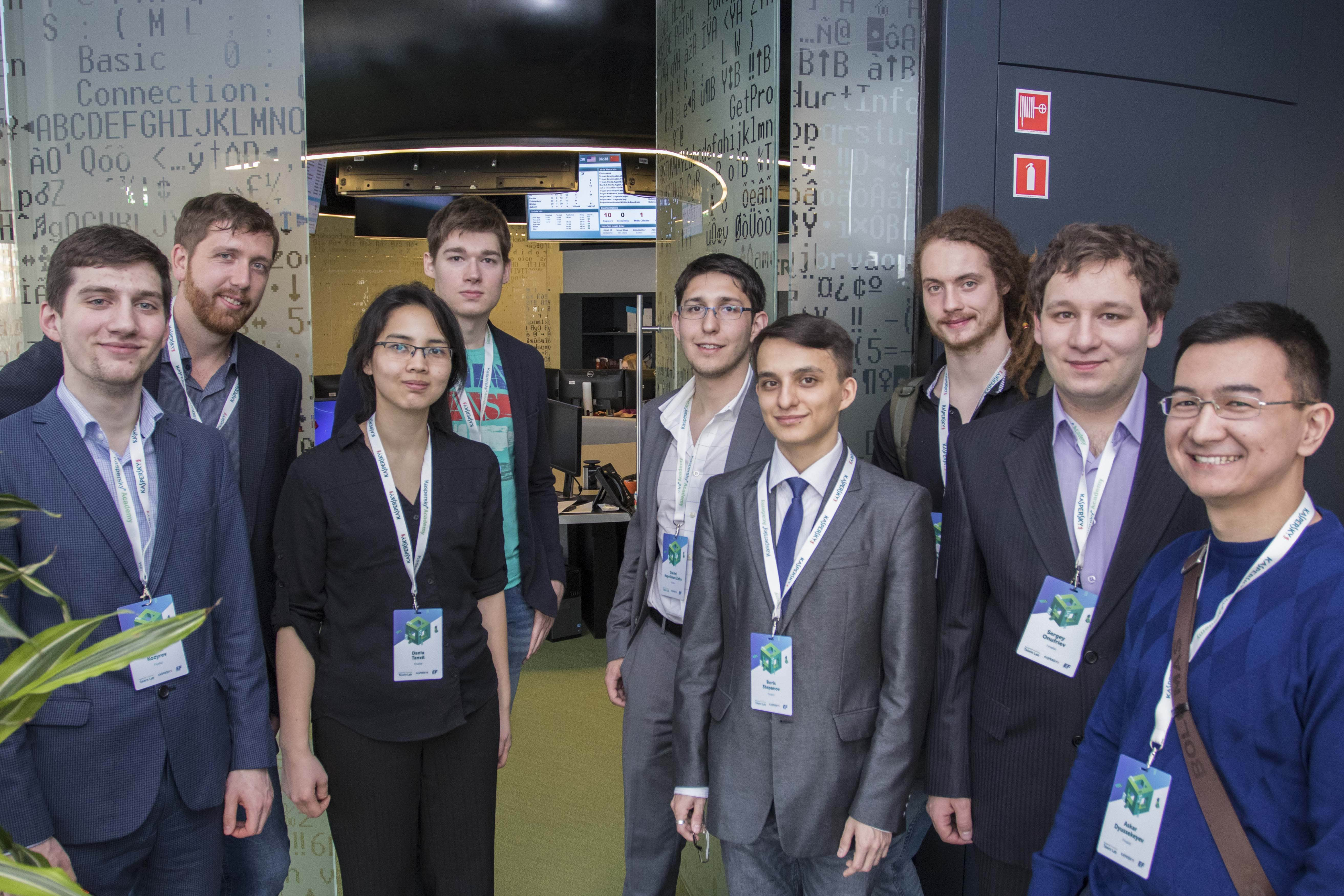 "We believe that careers in cybersecurity are very attractive for young people, but at the same time it's very difficult for new entrants to find their way into it, which results in a lack of experts across the world. We at Kaspersky Academy run a number of education programs worldwide to support young talent in IT security. We search for and encourage talented young people, giving them an opportunity to be noticed and to develop their knowledge and skills in the cybersecurity area", says Dmitry Postelnik, Head of Educational programs at Kaspersky Lab.
On 15 March, Kaspersky Lab holds a Cyber Day at Royal Holloway, University of London (RHUL). Students will learn how to make a company "cybersafe", get to know the expert approach to surviving in today's connected world, take part in a CyberQuiz and chat with Kaspersky Lab employees during a Career Talk panel discussion. Join a live stream of the 'Targeted attacks: your personal survival guide' session by David Emm, Principal Security Researcher at Kaspersky Lab, on the company's Facebook page https://www.facebook.com/KasperskyLabUK/.
Articles related to Corporate News
One of the fastest growing types of threat among the multitude targeting industrial organizations in 2017 was targeted attacks.

Learn more >

The inclusion of Eugene Kaspersky on this list is incorrect because the term "oligarch" refers to those who combine large personal fortune with political influence, and neither he nor Kaspersky Lab have any political ties with any government, including Russia.

Learn more >

With digital transformation melting protection perimeters, IT security teams in enterprises are having to deal with the fact that complex threats are already within their network, as illustrated by the 48% of enterprises who believe that their organization may already be hacked.

Learn more >