Kaspersky
Security for Internet Gateway
Secure Internet access for your employees
Working with the World Wide Web is critical to the majority of today's businesses. Your corporate internet gateway doesn't just give access to internet resources for your employees - it also provides an entry point for cyberthreats out to target them through social engineering, and to attack your endpoints with sophisticated malware. Kaspersky Security for Internet Gateways offers significant risk reduction in areas including infection, data leaks and internet distractions.
Provides multi-layered gateway-level protection against the latest web-based threats
Blocks infections before they can reach your endpoints
Negates the effects of social engineering
Readily complements your existing gateway-level defenses
Reduces your exposure to attack by controlling internet resource usage
Supports and assists regulatory compliance initiatives
Allows the management of multiple independent workspaces
Helps detect advanced attacks and provides an automated response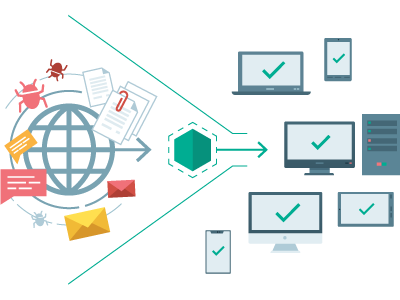 A strategically placed layer of corporate cybersecurity
Kaspersky Security for Internet Gateway exploits the role of the proxy server as a natural bottleneck for web traffic passing between the corporate infrastructure and the outside world, protecting your corporate IT network by containing threats early and reducing your threat exposure. The breadth of features provided to achieve this, the ease of use and the unsurpassed quality of protection makes Kaspersky Security for Internet Gateway a sure step on your way to attaining cyber-immunity.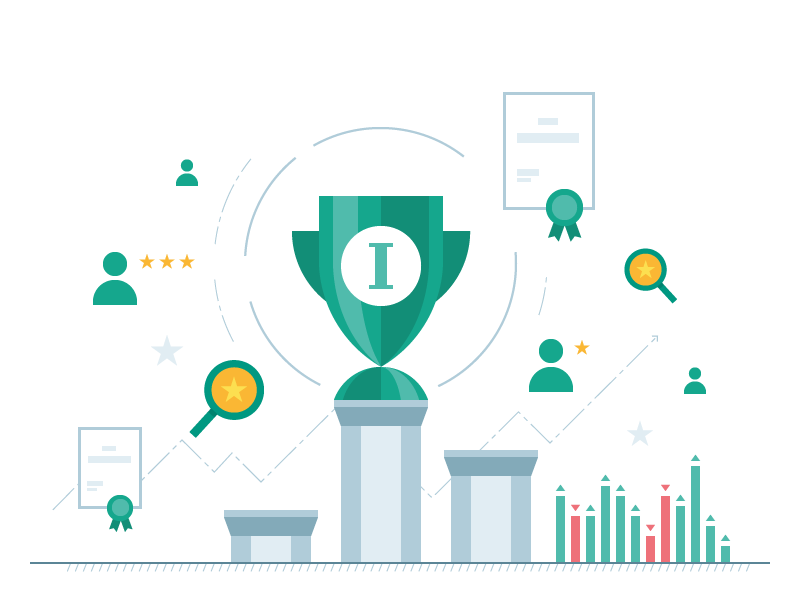 The same most tested, most awarded security – and more
One of the most powerful stacks of protective technologies in the industry identifies, blocks and disables any dangers in inbound and outbound web traffic, filtering out malware, ransomware and potentially unwanted programs with a near-zero false positive rate. It's the same unprecedented levels of security found in all Kaspersky products, supported by global threat intelligence and incorporating next generation technologies.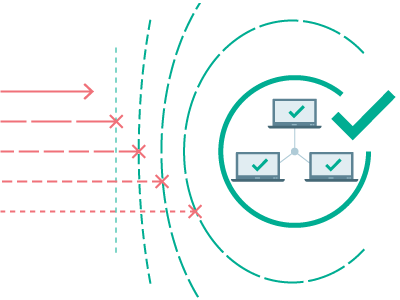 Multi-layered security, optimized for hard work
Kaspersky's unequalled malware protection incorporates multiple proactive security layers, including those based on machine-learning algorithms, assisted by powerful cloud-based mechanisms. Reputation and content filtering, anti-phishing and web control all provide further layers of protection, and the solution as a whole forms an important layer of the infrastructure-wide Kaspersky integrated security platform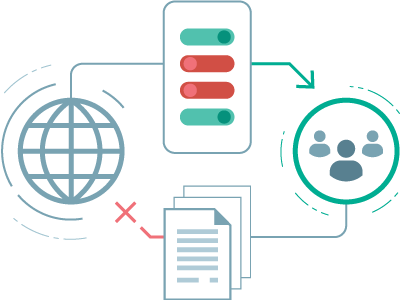 Governing internet usage - for both security and productivity
The ability to govern access to specific web-based resource categories and to restrict the transmission of some file types reduces your threat exposure while promoting business efficiency. By restricting access to dangerous and potentially time-wasting websites and social media, levels of business risk associated with the actions of employees can be dramatically reduced.
STRATEGIC PROTECTION FOR THE WHOLE IT INFRASTUCTURE

Blocks attacks before they reach their targets
It makes practical and financial sense to block web-based threats at gateway level if possible, dramatically reducing the business disruption created when these threats penetrate through to your endpoints, where where they can launch attacks which will cost time and money to remediate. And in those cases where the implementation of endpoint protection is impracticable or not recommended, optimized gateway security is of course critical.

Reduces the risk from human factors
Attackers adept at social engineering make it their business to predict what's likely to attract and distract your workforce, using this vulnerability to infiltrate your systems through tempting click-throughs, attachments, and invitations. Web gateway security can't be sidestepped by social engineering, as can be possible with endpoint-based protection. So your data, your assets and your employees remain safeguarded.

Scales with your business
The solution is highly scalable, allowing for multiple node management and hierarchical deployment. The ability to assign and manage dedicated areas separately, or in combination, is particularly valuable for diversified organizations and Managed Service Providers. Kaspersky Security for Internet Gateways can also co-exist with gateway security systems from other vendors, providing an additional layer of perimeter protection.

Provides the internet in the shape your business needs
Granular web control enables you to choose which users and applications can access which internet resources and when, in line with the specifics of your business operations, your in-house policies or in accordance with regulatory requirements. Specific file types or website categories can be blocked, and access to specified web resources can be restricted to non-working hours, lunch-breaks etc. If required, a Default Deny scenario can be implemented, restricting the use of any web resources not absolutely necessary for a particular user's or group's work - taking risk reduction through internet access control to a new level.

Reduces operational hassle
Any endpoint security incident, however minor, generates work for the IT administrator, and mass attacks at endpoint level can bring a hard-pressed IT department to its knees, as it works against the clock to check the incoming volley of alerts. Gateway security alerts are generally single-source, making them faster and more straightforward to deal with – so it makes sense to deal with threat alerts generated at gateway level if possible. No-brainer deployment of an all-in-one secure web gateway virtual appliance offers IT administrators great peace of mind.

Security that wins more awards… does more to protect
Don't just take our word for it. In recent years, our products have participated in more independent tests and reviews – and have achieved more first places - than any other leading security vendor. Results that speak for themselves.
GET MULTILAYERED PROTECTION AT MULTIPLE IT NETWORK LEVELS
Increasing security in other elements of your infrastructure.
Not sure which Security Solution is right for your business?