THANK YOU FOR CHOOSING US TO PROTECT YOUR PC
To secure your PC, please click the button below to download the product.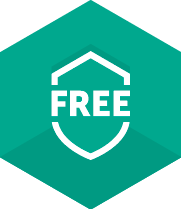 If you are in the territory of the European Union (EU) and/or plan to use the software in the territory of the EU, then you must select the "The European Union" from the drop-down menu in order to download the software intended for use in the EU. This will ensure you download the software compliant with the General Data Protection Regulation (GDPR).
The use of VPN technology & any parts of VPN technology included in Kaspersky Secure Connection is subject to local laws and regulations. Please only use Kaspersky Secure Connection in accordance with its intended purpose and please take into account that Kaspersky Secure Connection is not available for downloading and activation in the following countries: Belarus, China, Saudi Arabia, Iran, Oman, Pakistan, Qatar and Hong Kong.