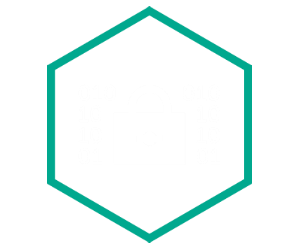 Kaspersky® Anti-Ransomware Tool
Free protection from ransomware and cryptolockers for desktops, laptops and servers
User Reviews

"Unobtrusive, resource savvy, just popped up three times and I felt safe.
A masterpiece, makes what needs to be done completely in the background"
IT Administrator, Italy

"With Kaspersky I have never had any attacks on my computer that I know of. I think the tool takes care of everything for me. Love Kaspersky"
Home User, United States

"Kaspersky is an excellent additional layer to the endpoint defense"
IT Security Administrator, United States

"I really like the strong ransomware protection and cloud based protection. The auto-updater is fantastic too"
IT Manager, Ireland

"Kaspersky anti-ransomware is easy to use and really simple, you don't need to be an expert to get it"
CEO, Denmark

"Lightweight program, causes no crashes when running other programs and requires no crazy resource usage. Very nice"
IT Administrator, United States
Find an interactive version of Kaspersky Anti-Ransomware Tool below to see and play with its features
How product works
Kaspersky Anti-Ransomware Tool protects from ransomware at any stage of the attack from delivery to execution using technologies in the multi-layered protection stack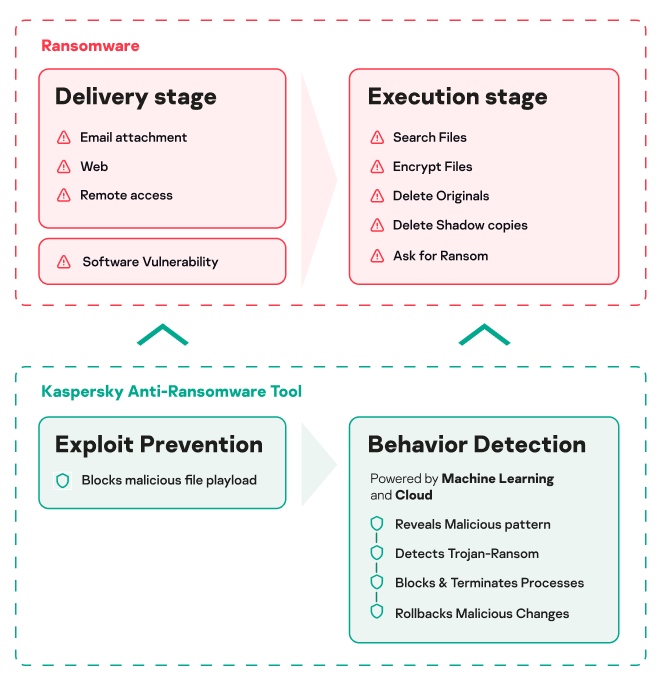 Don't be a victim
Ransomware attacks someone every 5 seconds.
Our free tool provides proven, powerful protection from ransomware like Maze, Conti, REvil, Netwalker, DoppelPaymer, WannaCry, Petya, Bad Rabbit, Locky, TeslaCrypt, Rakhni, Rannoh and many others.
It's completely compatible with your current security solutions and will successfully complement them.
And the new, improved Kaspersky Anti-Ransomware Tool is FREE!
This lightweight ransomware protection tool uses all the features of cutting-edge Kaspersky endpoint protection technologies, such as cloud assisted behavior detection to block ransomware and crypto-malware immediately. It also includes ransomware scanner and acts as a complete solution for ransomware prevention.
And because it's GDPR ready, you can trust that your data is processed and protected responsibly.
Kaspersky Anti-Ransomware Tool is capable of blocking both local and remote attempts to encrypt user data.

It doesn't matter which security software you use, Kaspersky Anti-Ransomware Tool works alongside it.

In addition to malware objects, Kaspersky Anti-Ransomware Tool can detect and block adware, pornware and riskware objects including crypto-mining software.
System requirements
Operating systems
Windows 7 – 11
Windows Server 2008 R2 - 2022
Processor
Intel Pentium III CPU 1 GHz for 32-bit and 64-bit systems or a compatible equivalent
Memory
For 32-bit operating systems: 1 GB
For 64-bit operating systems: 2 GB
Disk space
350 MB of free space on the hard drive
Connection
Internet connection to update the databases and application modules
Compatibility
Kaspersky Anti-Ransomware Tool is compatible with all security software
Kaspersky Anti-Ransomware Tool functionality is included in all Kaspersky paid endpoint solutions so it is not required to install it alongside (such installation will be prevented to avoid application overhead)