March 19, 2015
Kaspersky Lab Promotes Heiner Bredick to B2C Sales Director, Europe
Kaspersky Lab Expands the European-Wide Operations Team and Aligns Itself for Future Growth in the Consumer Market
Kaspersky Lab, the world's largest privately held vendor of endpoint protection, today announced the promotion of Heiner Bredick as B2C Sales Director Europe. He will be responsible for the European consumer market strategy and will lead the team of local Consumer Sales Managers.
As the consumer market is a very important part of Kaspersky Labs' business, Mr Bredick's main goal will be to ensure a continuing stable market position in all countries – in both retail and online channels – whilst develop new ways for upselling in the European region. In his new role, Mr Bredick will report directly to Managing Director Europe, Alexander Moiseev.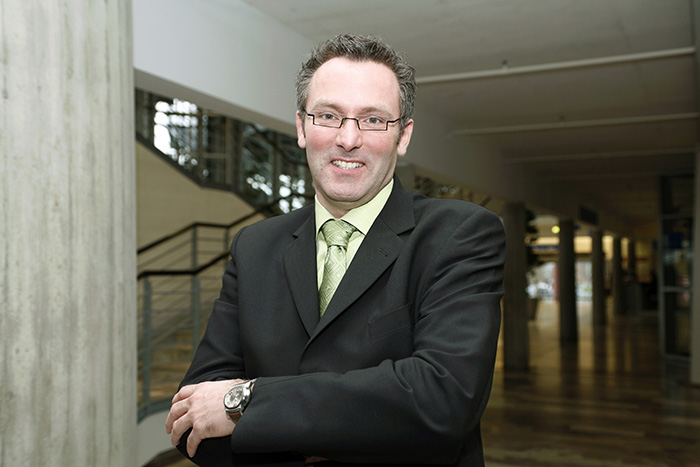 "Heiner brings almost nine years of experience at Kaspersky Lab to the role. In this time, he has proven himself a true professional and clear sighted manager. His leadership skills are well suited to manage a new and more unified European B2C strategy," said Alexander Moiseev, Kaspersky Lab's Kaspersky Lab's Managing Director Europe.
Mr Bredick most recently served as the Head of Consumer Sales in the DACH region. In this position he was responsible for all aspects of the retail business in Germany, Austria and Switzerland, including the growth of its e-commerce business.
While the company searches for his replacement, Mr Bredick will combine both roles: local B2C Director (DACH), as well as heading European Consumer Sales.
"The DACH region is one of our key markets so it is important to take our time to ensure we find the right successor and have a soft transition," said Mr Bredick.
Under his leadership, the DACH region has reached a market share of 60 per cent in the B2C segment. Mr. Bredick attributes a big part of that success to his team: "We have been working together for a long time: everyone knows not only the business very well, but also each other. We have a harmonized and balanced team, which makes our workflow more efficient."
Mr Bredick said he plans to adapt many of the successful strategies from the DACH region and bring them up to a European level.
"The alignment between different business segments, including online, retail and business development, is an important factor for the success of the B2C market penetration in the DACH region," he said.
"B2C is the stepping stone to success on the B2B and Enterprise market. It is really important to have visibility with our retail partners, so when people think about internet security, they are thinking about Kaspersky Lab."
The new position completes the EU-wide operations team, which has been created with a greater focus on centralized top-line operations. Mr Bredick will focus on alignment between sales and marketing together with the European Marketing Director Aldo Del Bo. He believes that all B2C retail initiatives will benefit from a more unified approach that brings together marketing and channel operation.
Mr Bredick joined Kaspersky Lab as Key Account Manager for Retail in August 2006, where he oversaw the resellers and distribution partners in North Germany. Before commencing work with Kaspersky, Mr Bredick worked in the sales department of various IT companies. He graduated with a degree in Business Administration from Verwaltungs- und Wirtschafts-Akademie (VWA) in Duisburg in 1997.
Articles related to Business News
Company cites reputational and revenue impact of a Binding Operational Directive based on media reports, rumor and unsubstantiated allegations

Learn more >

One of the fastest growing types of threat among the multitude targeting industrial organizations in 2017 was targeted attacks.

Learn more >

As part of its mission to tackle online fraud, Kaspersky Lab has become the latest company to join forces with the Merchant Risk Council as Premier Solution Provider.

Learn more >