First Asia-Pacific Online Policy Forum: discussing the 'new normal' (and does it even exist?)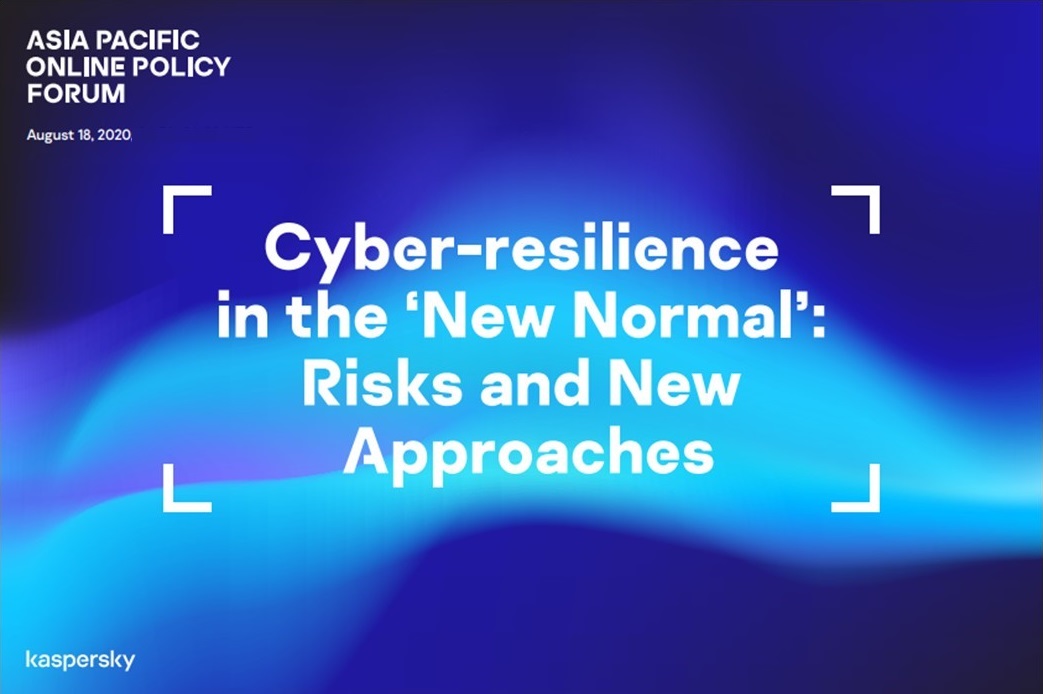 Genie Sugene Gan, Head of Public Affairs, APAC
Anastasiya Kazakova, Public Affairs Manager
The COVID-19 pandemic has affected us all in some way, and cybercriminals didn't lose any time in leveraging the situation. As a result, the entire cybercrime landscape has changed over the last few months. Not all the changes can be attributed to the pandemic, but many connections can be traced back to it. Getting back to a 'new normal' way of life, have we become more vulnerable than before, and do we face new threats in cyberspace?
During the inaugural Asia-Pacific Online Policy Forum titled 'Cyber-resilience in the 'new normal': risks and new approaches' (18 August 2020, 6.30 – 7.45am UTC), we'll discuss from both government and business perspectives the existing and emerging risks in cyberspace and possible solutions to address them. We'll also explore challenges and limitations by discussing the sufficiency of resources to address existing risks and whether the pandemic has revealed new approaches in states' best practices to achieve cyber-resilience.
Hosted by Eugene Kaspersky, CEO of Kaspersky, he will be joined by the following distinguished speakers in an expert panel discussion, with questions from the floor to ensure fruitful dialogue and a robust exchange of views:
Lt General (Dr.) Rajesh Pant, National Cyber Security Coordinator of India
Mr. David Koh, Commissioner of Cybersecurity and Chief Executive of the Cyber Security Agency of Singapore
Ms. Mihoko Matsubara, Chief Cybersecurity Strategist at NTT Corporation, Japan
The discussion will be moderated by Genie Sugene Gan, Head of Public Affairs, APAC, Kaspersky, with the help of remote moderator Anastasiya Kazakova, Public Affairs Manager, Kaspersky.
Register to join the discussion through this link. We look forward to your active participation in our forum!
First Asia-Pacific Online Policy Forum: discussing the 'new normal' (and does it even exist?)
Kaspersky