A Look Back at the Inaugural Asia-Pacific Online Policy Forum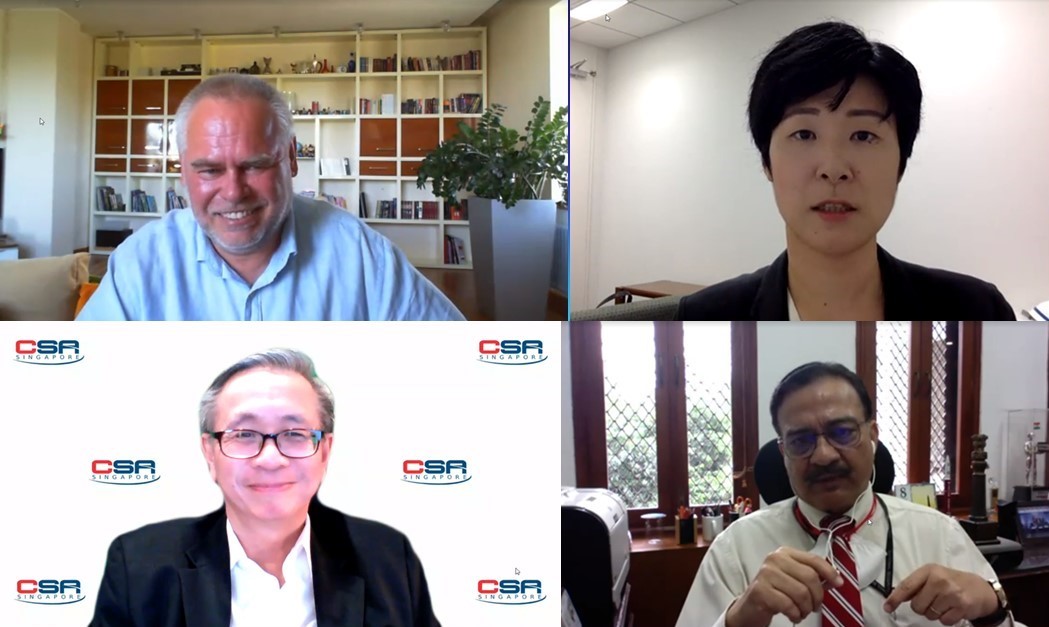 Genie Sugene Gan , Head of Public Affairs, APAC
On August 18, 2020, Kaspersky held its inaugural Asia-Pacific Online Policy Forum. Themed "Cyber-resilience in the 'new normal': risks and new approaches", the well-attended forum was a success not just in terms of its star-studded lineup of speakers (see Annex ) and quality of discussions – it also set the stage for continuing exchanges between the public and private sectors on policy, regulatory and operational issues in the cybersecurity realm.
The key discussions followed a three-pronged structure throughout the 75-minute forum:
Risks in Cyberspace . The already growing volume of cyberattacks around the world is further exacerbated by COVID-19 which has (i) forced governments and businesses to rapidly adopt new technologies, thus increasing the attack surface, and (ii) provided an avenue for opportunistic threat actors to leverage in their malicious campaigns.
The forum discussed and agreed that there is a confluence of factors, ranging from vulnerabilities in technologies, cybercrime, to user-behavior problems such as the lack of cyber-hygiene, which create risks in cyberspace.
Challenges when Addressing Risks . There is therefore a need to address the risks in cyberspace by (i) securing core digital infrastructures; (ii) safeguarding digital activities; and (iii) empowering users through public awareness and education.
Given the obvious resource and capacity challenges facing governments as they attempt to balance competing priorities, most of the discussion revolved around the important role of public-private partnership in bridging gaps in a number of areas, such as the lack of dialogue and trust, insufficient information sharing, rapidly developing technologies and sluggish policy instruments, weak security of applications and technologies, and a lack of experts.
Solutions to Promoting Security and Stability in Cyberspace . Beyond resourcing challenges, which can be solved by governments leveraging partnerships with private sector expertise, coordinated capacity building initiatives are also required both at the policy development and technical levels in order to ensure that countries are better equipped to implement rules and norms designed to advance cybersecurity.
Following observations that an increasingly fragmented cyberspace in the wake of COVID-19 has contributed to a rise in cybercrime, there is a need for closer global cooperation among nations to establish a uniform cybersecurity policy, which can then be adopted by companies from various sectors.
Revisit the forum here.
The emphasis of the forum was clear – cybersecurity is critical because it is the digital defense mechanism that enables us to reap the full benefits of digital innovation. From end users, businesses, cyber-experts to governments, it is a collective effort which can ultimately lead to a stronger sense of cyber-resilience and security across the world, to the benefit of all.
We look forward to hosting you at our next Asia-Pacific Online Policy Forum.
Annex
Mr. Eugene Kaspersky, CEO of Kaspersky
Lt General (Dr.) Rajesh Pant, National Cyber Security Coordinator of India
Mr. David Koh, Commissioner of Cybersecurity, Chief Executive of the Cyber Security Agency of Singapore
Ms. Mihoko Matsubara, Chief Cybersecurity Strategist at NTT Corporation, Japan
A Look Back at the Inaugural Asia-Pacific Online Policy Forum
Kaspersky
On August 18, 2020, Kaspersky held its inaugural Asia-Pacific Online Policy Forum.