We won't cancel
your updates
We're robust, resilient,
and absolutely committed to fulfilling our obligations
We don't allow access to your data
and infrastructure
Your data is private and safe
with us – as confirmed by multiple audits
We don't care about
marketing hype
Our products demonstrate 100%
protection from ransomware
We have no ties
to any government
We are, and will remain,
fully independent and transparent
We don't tolerate
cyberattacks
We detect and neutralize all cyberthreats,
regardless of their origin or purpose
Make your decisions based on facts, not speculation.
Get complete peace of mind online
Shop, stream, bank and browse the web securely with industry-leading protection for all your devices.
Kaspersky Internet Security
Fast, flexible security that safeguards your data & privacy without getting in your way.
Learn More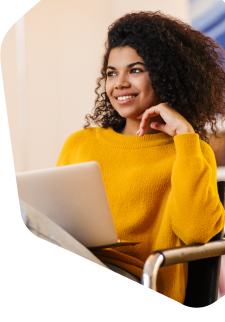 Multi-device protection with added parental controls, password management, VPN & optimization tools.
Learn More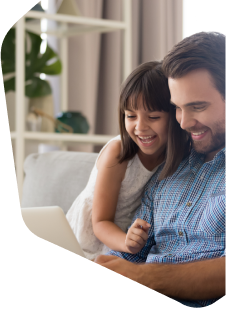 What our users say about us
Our success is measured by you.
Very good protection
"Used for many years. Never have any problem in my computer."
Complete protection that doesn't slow you down
The reason I initially first went with Kaspersky a few years ago was that I heard it was not very heavy on my resources. I did, however, think that I may be sacrificing some protection. I can tell you that this is not the case. I
Protection for all the family
A great product for all, easy to use and gives you all round protection. I like the easy way it carries out updates and the fixing of errors
The #1 internet security protection
Kaspersky has consistently been rated as #1 in the computer magazine I read, and for good reason - it delivers.
Great security software
Have been using Kaspersky Total Security for years and I feel confident that it is protecting my laptop and mobile phone. It works quietly in the background and does not slow down my laptop. Very satisfied with my purchase and
Repeat and happy customer
I have been a repeat customer of Kaspersky internet security for many years now. Its good value, and a truly great product. I will be back every year.
Global leader in cybersecurity
Last year's stats say it all.
687M
cyber-attacks stopped
114M
unique malicious URLs blocked
64M
unique malicious objects neutralized
Everyone has the right to be free of cybersecurity fears.
Kaspersky was founded in 1997 based on a collection of antivirus modules built by Eugene Kaspersky, a cybersecurity expert and CEO since 2007.
We are now the world's largest privately-owned cybersecurity company, committed to fighting cybercrime whilst maintaining the highest standards of professional integrity and transparency.
Latest cybersecurity news
Check our blogs to stay up-to-date on current cyber-threats and get expert security tips.