Fall is update season, at least in the high-tech world. We introduced our new product family recently, and Microsoft issued a critical update for Windows 10, aka Redstone 1 or Anniversary update. This double upgrade is a timely cause to talk about compatibility.
Let's start with the main thing: The latest versions of Kaspersky Lab's products are to the greatest extent possible compatible with the latest version of Windows 10. So, to avoid any issues, we strongly recommend updating your protection suite.
We have to admit that just after the Windows Anniversary update was rolled out, our products were not working to their fullest potential with this version. Some modules require special "VIP" access rights to the system, and making that work in each new version of the OS takes time.
Previously, this issue was invisible to users; our developers were able to take care of it before the OS update was out. But about a year ago, Microsoft changed the terms of distribution for final builds of Windows OS. Now, developers get them just a week before they become widely available to end users.
It's practically impossible to fully test and debug such a complex product as Kaspersky Internet Security in such a short time frame, so our developers had to fine-tune the code after the Anniversary update was out. They have now fulfilled their mission, and the latest versions of our products unleash their full potential in the new build of Windows 10.
The only exception is the webcam protection feature, which is not yet operational. Microsoft introduced significant changes to Windows in this respect, thus giving us a highly challenging task (once we solve it, we'll tell you). So keep those stickers over your webcams for now.
More news: In this update, Microsoft started actively promoting its embedded Windows Defender feature. As a result, in some cases, Windows suggests deleting third-party antivirus solutions. In those cases, users will see the Defender Settings window, in an alarming yellow frame, with the message: Status: Windows Defender is OFF and an offer to uninstall the third-party antivirus solution and replace it with Defender.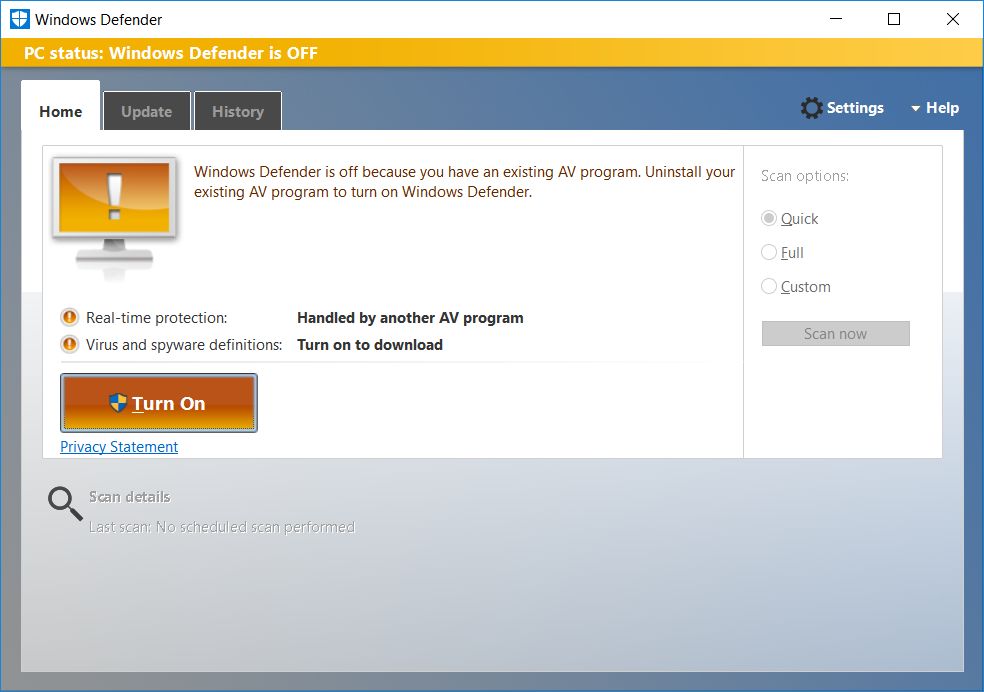 Of course, we don't recommend doing that. Independent tests prove that Windows Defender loses in many benchmark tests to specialized solutions, including our products. And you might think a native protection solution would provide the greatest efficiency and speed, but benchmark tests show that Windows 10 works much faster with our security products than with Microsoft's own.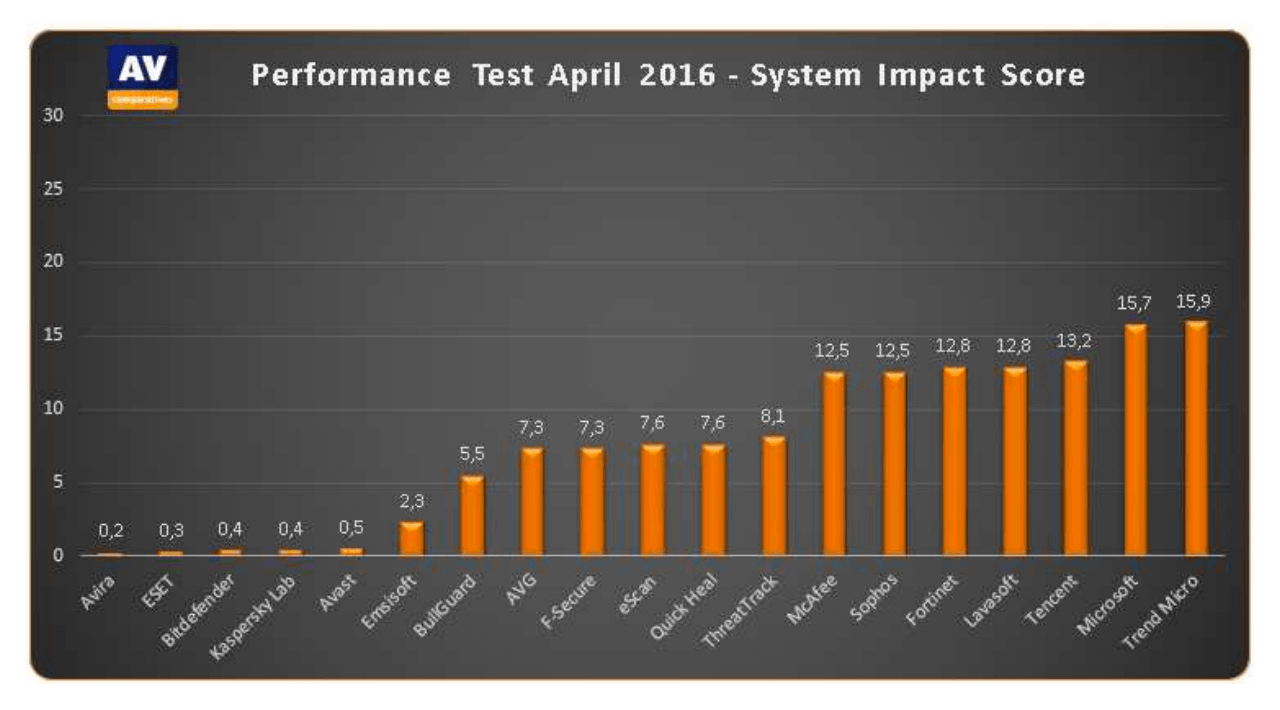 We recommend updating your Kaspersky Lab software immediately: The update is free and does not take long. You needn't uninstall your current version; just download from our website (Kaspersky Anti-Virus, Kaspersky Internet Security, or Kaspersky Total Security), run the program and leave the rest to our installation wizard.