When you search, watch, read, or purchase anything online, the information on your clicks, search inputs, visited websites, or purchases article is logged. This data is available to both website owners and third parties. This includes advertisers, social networks, online merchants and market researchers.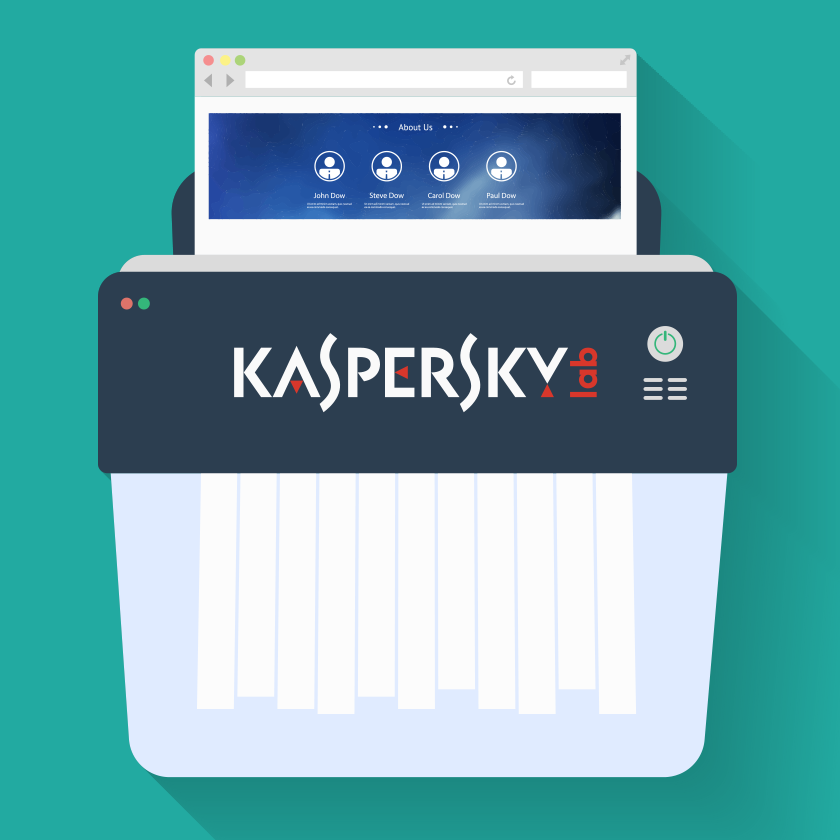 The accumulated data is used to tailor the ads to suit your preferences. Shortly after you click on, say, British cat pics or checked prices of recent smartphone models, the advertisers, having tracked your online activities, adapt ad modules and banners to show you offers from British cat breeders or include online adverts of smartphones on the web pages you tend to visit.
Большое Братство или Кто следит за нами в интернете (на самом деле все, кто может): http://t.co/PLHue5LMy7 pic.twitter.com/vD4M36Bbgw

— Kaspersky Lab (@Kaspersky_ru) February 6, 2015
If you don't want to be tracked online or have your data shared with online merchants, you should enable the Private Browsing feature in the new version of Kaspersky Internet Security.
Private Browsing prohibits tracking of your online activities by advertisers, social networks and web analytics service. To enable this capability, check the Block tracking requests in program settings.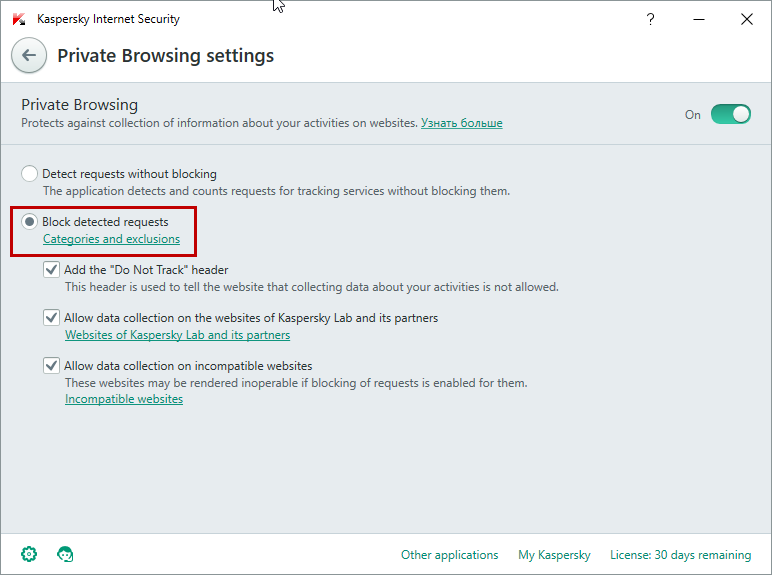 Otherwise, click on the Kaspersky Protection button in your browser and enable blocking.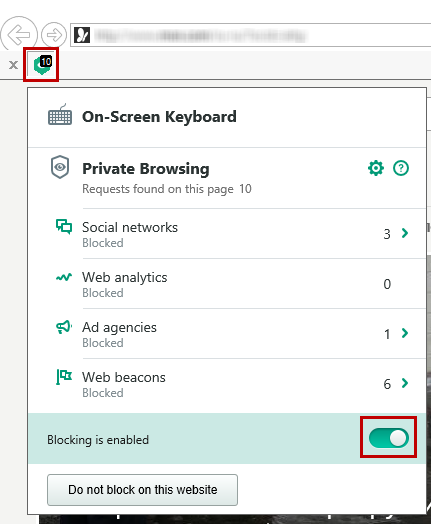 To learn about Private Browsingin detail, visit the Knowledge Base.