Monaco is a symbol of the high life. Spend some time in Monte-Carlo and you will see why it is a respected home for the richest people in the world and the host of the Formula-1 Grand Prix. That is why we have selected this setting to present our new premium product for Apple users' security– Kaspersky Internet Security for Mac.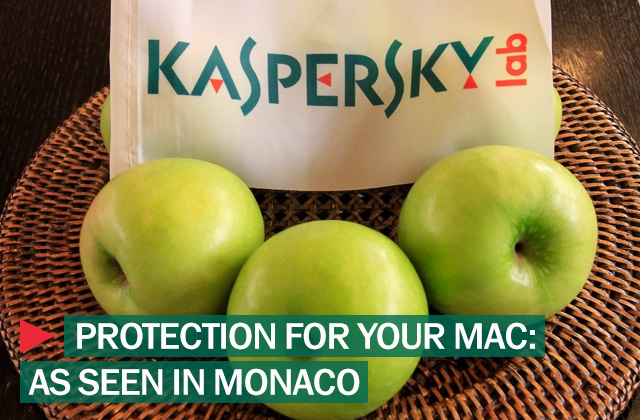 Apple computers were considered high-end products for a long time. Therefore, market share was much smaller than Windows, making Mac an unattractive target for malware creators. The absence of viruses on the platform was one of the points Mac advertising campaigns promoted in the last decade and what most users still believe is true. But the situation has changed dramatically – Macs are cheaper and much more popular today, thus criminals are interested in targeting Apple products.
The situation has changed dramatically – Macs are cheaper and much more popular today, thus criminals are interested in targeting Apple products.
It has come time to dispel the myth of the invulnerability of Mac's OS and to share the need for a serious protection solution for Apple users. So why not show such a presentation in a traditional Monaco way; using a yacht. Our yacht, with Ferrari flags, was located right next to Jeremy Clarkson's yacht. :)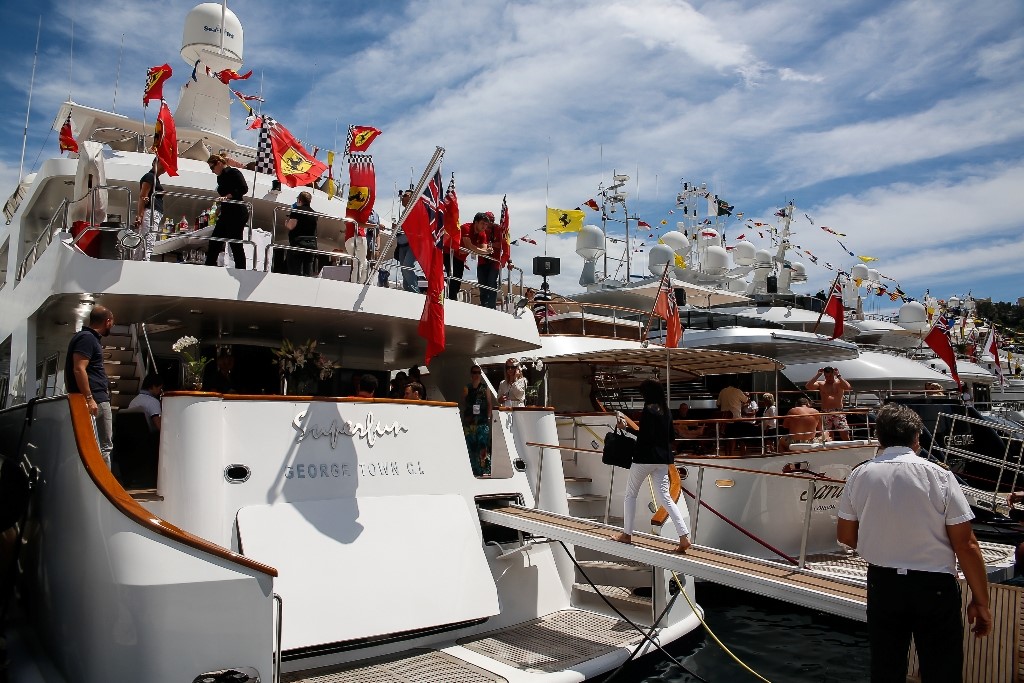 The first people to see the new product were journalists and bloggers from all around the world like France, the United States, Japan, Australia, Spain, Poland, Malaysia and Russia. We prepared a rich presentation for them, including unexpected adventures on the sea, the roar of racecars and first-hand information about Mac threats and protection techniques.  Vicente Diaz, malware analyst for Kaspersky Lab and Kaspersky Internet Security for Mac, and Vartan Minasyan, KAV/KIS development group leader, presented the threat outlook. Alexander Moiseev, deputy director for European business operations of Kaspersky Lab, spoke in-depth about the newly formed Kaspersky Lab- Ferrari partnership.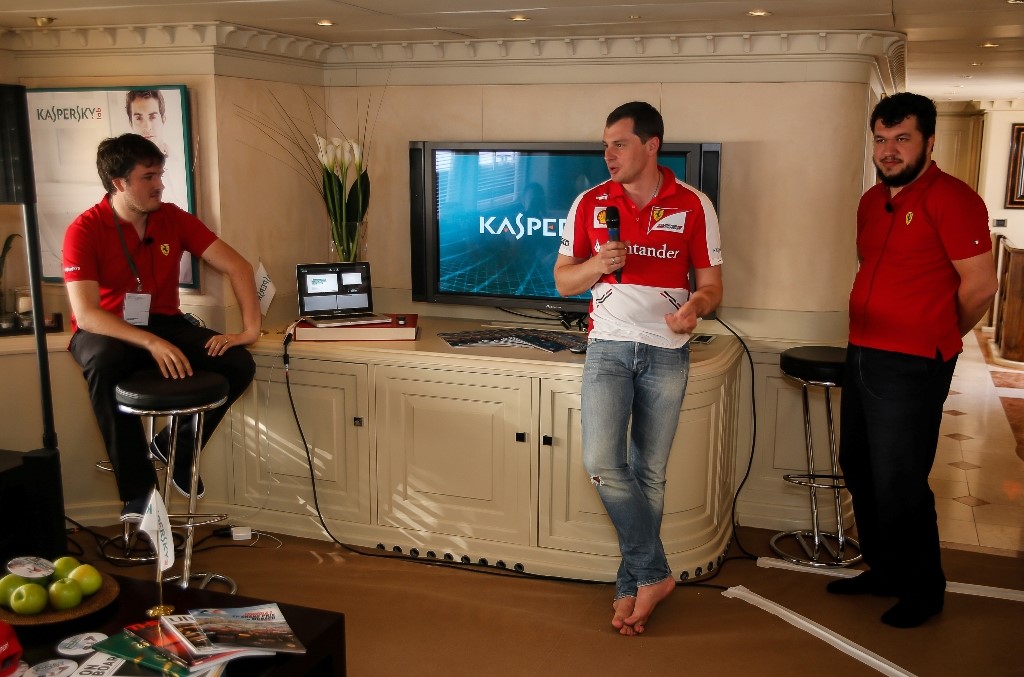 Vicente Diaz explained to journalists that the FlashBack Trojan, the first huge botnet for Mac, was created by a 30 year-old Russian, but the maximum infection risks were for USA users. He also demonstrated how a Trojan is capable of taking screenshots on a victim's Mac and sending those pictures to criminals. The conclusion was that Mac OS does not have any kind of "magic security" and criminals can and do exploit Macs for their profit.
Vartan noticed that Mac users seem to be unaware of safety issues, with only 17% of surveyed users considering security at all. He explained that Kaspersky Internet Security for Mac offers new features like web and file antivirus protection, a virtual keyboard, phishing protection and parental control.
Phishing sites and social network scams are platform-independent threats and are especially dangerous for minors and inexperienced users. Therefore, they require protection regardless of the platform being used.
Even skeptical Mac users were pleased with the convincing presentations of Vicente and Vartan, and likely changed their stance on Mac security protection. We at Kaspersky Lab suggest all Mac owners join them. Modern Internet threats are numerous and various and it doesn't hurt to have protection on all platforms.