We have recently examined how to limit the time that your child spends on the Internet. However, the Internet is not the only thing that keeps children on the computer past midnight: offline games can be no less addictive. For this reason, many parents wish to understand how to tear their kids away from computer games.
Kaspersky Internet Security offers a solution. With the Parental Control component, you can limit the time that your children spend on the computer. It has flexible settings that can vary depending on the day of the week.
To set up a computer usage rule:
On the application's main screen, click Parental Control and enter the password.
Go to the Applications tab, turn on the switch in the upper-right corner and click on the link Add application to list.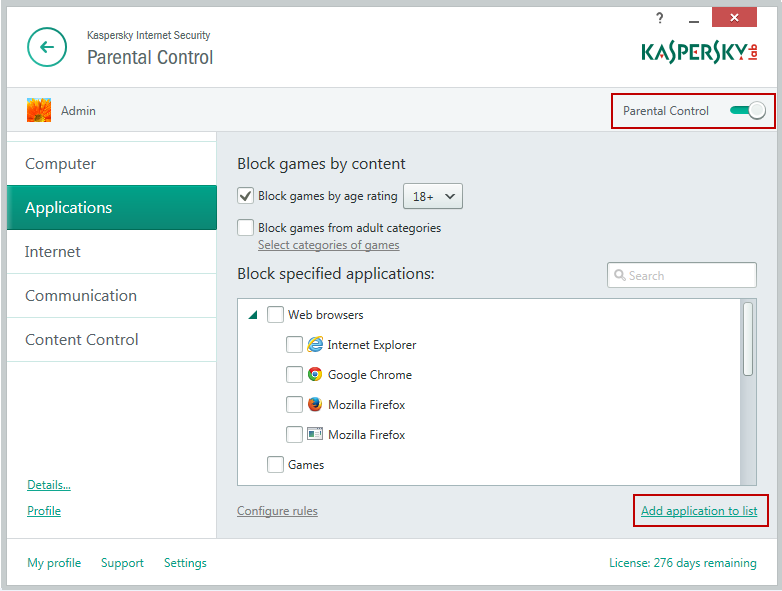 In the file manager dialog, select the executable file of the game that you want to configure the restrictions of. Click Open.
Select the title of this program, select the corresponding check box and click the link Configure rules.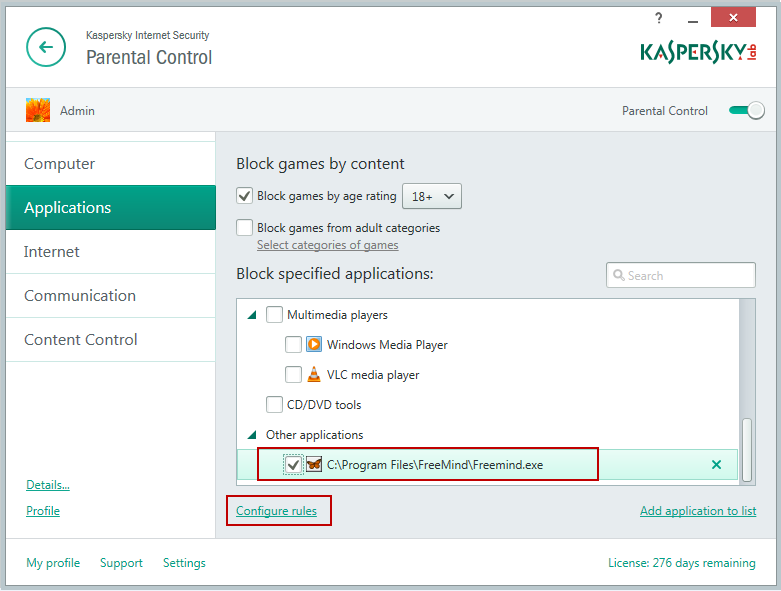 In the dialog box that opens next, specify how long your child has access to the application on weekdays and weekends. Click Save.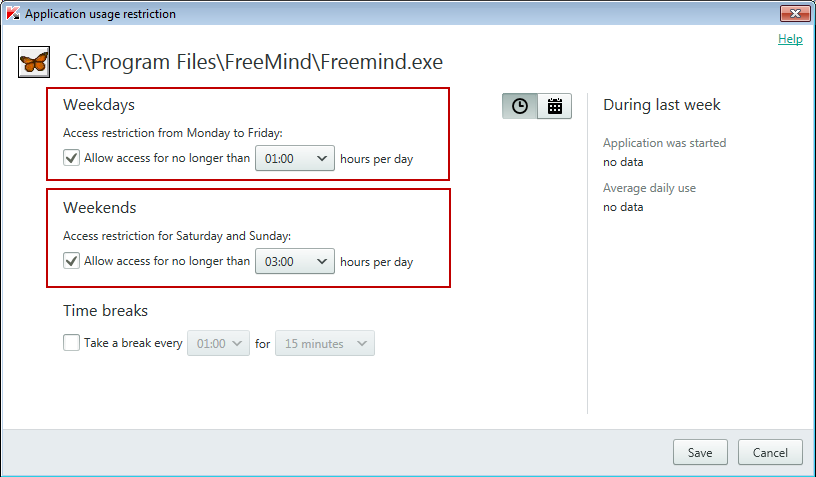 Done!
You can also watch a video on how to block applications that may be inappropriate for your child: