The Kaspersky Riga Masters professional snooker tournament is now over. The tournament, supported by Kaspersky Lab, took place in Riga, the capital of Latvia. The total purse increased from €150,000 last year to €200,000. The top prize is €50,000, and Neil Robertson, who scored the victory over Michael Holt, took it.
In the quarterfinals Neil Robertson easily outplayed Judd Trump, and Darren Morgan fought hard to grab the victory from the only Chinese competitor in this tournament's quarterfinals, Xiao Guodong. When they met in the semifinals, Robertson crushed Morgan, winning 4-0.
In the other quarterfinals group, Michael Holt showed his style, handily beating Antony McGill and then doing the same to Mark Williams in the semifinals.
Both Robertson and Holt seemed rather tired yet very cautious in the finals, often stalling the game and focusing more on making things hard for their opponent than on trying to score. The finals lasted for more than 3 hours, compared with less than 2 hours for each group in the quarterfinals, and it was a really breathtaking game.
Snooker is a unique game that is fundamentally different from other versions of billiards. It has very complicated rules, incorporating different elements from all other billiards games, such as pool, Russian pyramid, and cannon. Here are 10 interesting facts about snooker.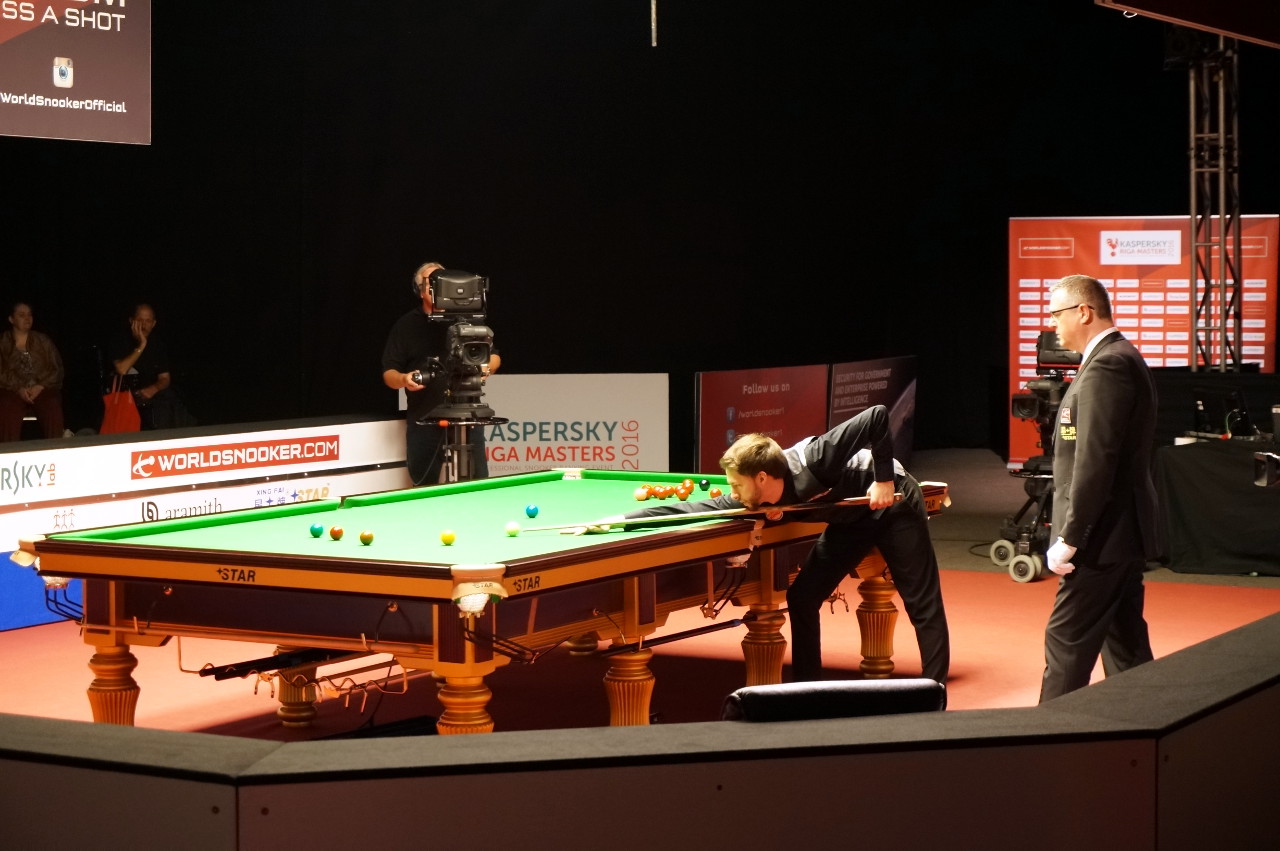 1. Snooker is considered the most polite type sports. Football players sort things out at top volume after each foul; snooker players make apologies, even if nothing controversial happened. This game is for gentlemen. Good players and not-so-good players are all treated with equal respect.
2. Snooker is the most intellectual type of billiards. Sportscaster and snooker enthusiast Vladimir Sinitsin believes that successful snooker players need good tactics first, psychological skills second, and technique third. Contrariwise, for Russian pyramid players first-class technique is a must. This is why snooker is sometimes called "the chess of the green felt."
3. Snooker is very popular in Great Britain and Asia — mainly India, Thailand, China, and Pakistan. Whereas in Russia only 200–300 kids under 15 play snooker, In Great Britain there are 200–300 thousand snooker players in that age group, and nobody knows how many young Chinese snooker players there are, but the number is much higher.
4. When it comes to nonprofessional players, snooker is reminiscent of golf in the composition of participants — politicians, government officials, and businessmen alike love playing it.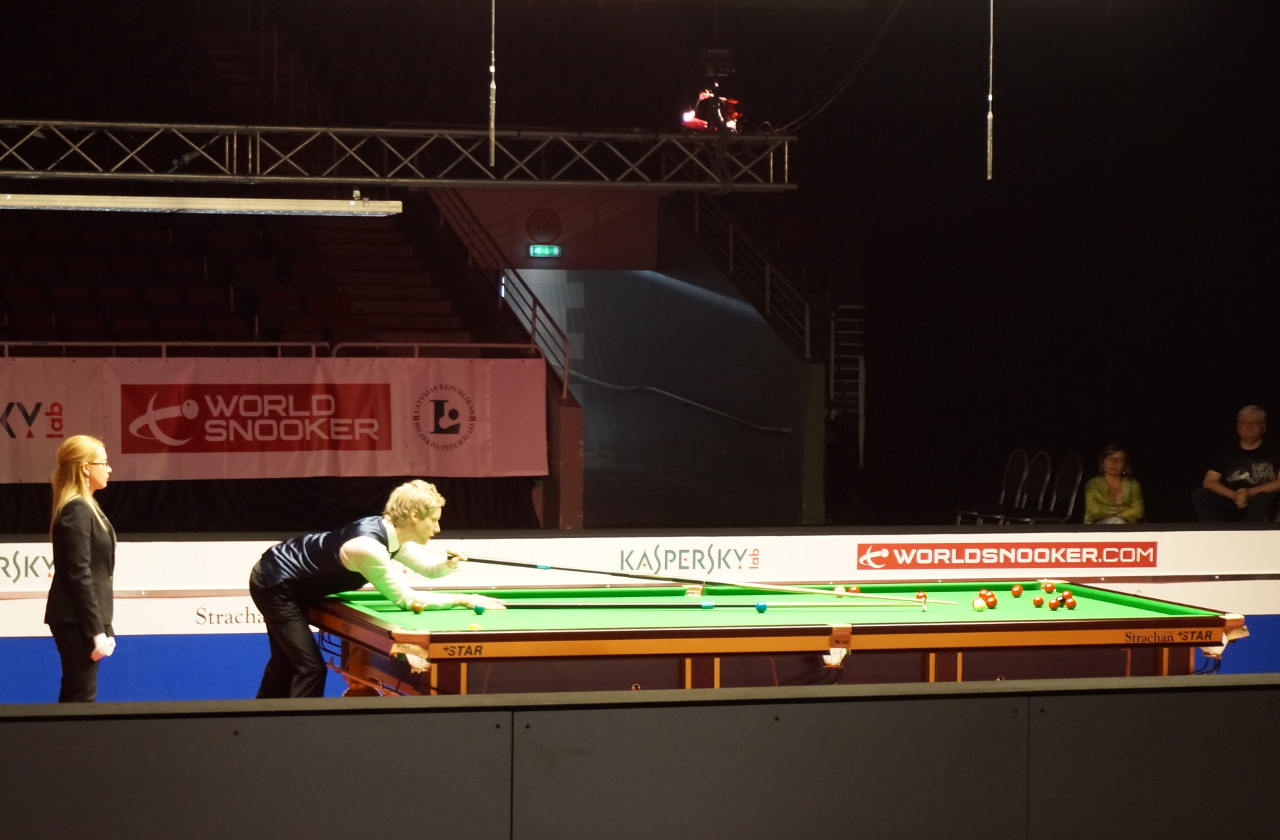 5. Many celebrities enjoy snooker as well, including Sophie Turner, who is better known to the world as Sansa Stark from the Game of Thrones series. Kristen Stewart ordered a snooker table in London, had it transported to the United States, and presented it to her ex-boyfriend and Twilight fantasy saga costar Robert Pattinson.
6. There are 128 professional snooker players in the world. All of them took part in the Kaspersky Riga Masters, although 64 of them dropped out in a qualifying round at the Guild Hall in Preston. The tournament works a lot like tennis: First, 128 participants meet at one match (matches in snooker are called "frames"), then 64 qualifiers play another one, and after that the 32 winners of both frames meet once more. The game lasts until only one winner remains.
7. Latvia was the first country among the former Soviet republics to support professional snooker. In 1994 Latvia joined the international snooker federation. Estonia, Lithuania, Ukraine, Russia, and Kazakhstan followed later, but other post-Soviet countries still don't have professional snooker.
8. A colonel of the British colonial forces is credited with inventing snooker in India in 1875. Well, that would explain why the game is so popular in both Great Britain and India.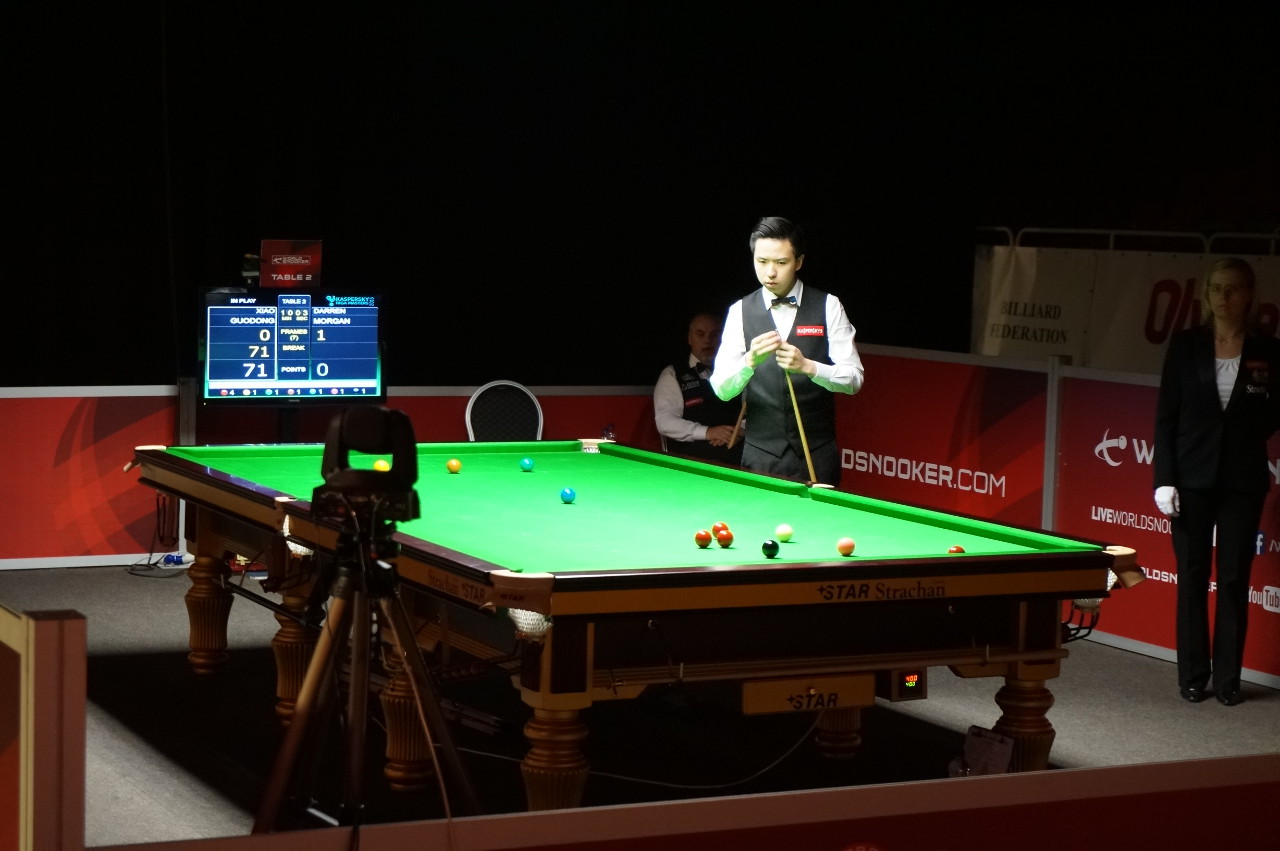 9. Six snooker players are members of the Order of the British Empire — and four more are Order officers.
10. The English language also uses "snooker" as a slang word for tricking people (which is weird, when as we said, snooker is considered the most ethical sport game).
Kaspersky Lab has been sponsoring snooker tournaments in Riga for three years now. Why? The answer is complex. On the one hand, sure, it's about advertising. Like any other popular sport event, the Kaspersky Riga Masters tournament provides us with great branding opportunities.
On the other hand, it's not just commerce for many Kaspersky Lab employees, who are devoted fans of the game. That includes Eugene Kaspersky himself, who also sometimes plays snooker. He says that he can spend the whole day watching snooker, enjoying the action and drama of every frame played.