20 years in business — is that a long time, or no time at all? Or how about 25 years of continuous development of new technologies and products (including the five years pre-KL)?
To answer that properly we need to ask how old the industry — cybersecurity — is itself. Well, the very first antivirus programs appeared just a few years before 25 years ago.
So that means we're one of a handful of developers around that created cybersecurity! Indeed, we've been in the industry since its infancy (when on-demand signature scanners were all the rage), and are still here today (in the new age of big data and machine learning). And that's 20+ years in the cutting-edge avant garde. Oh yes. And no: modesty isn't forbidding — it's our birthday, after all :).
More immodesty: just think of all the cyber-nastiness we've been destroying in all those 20 years!
Of course, there's never just one way of interpreting history. And Kaspersky Lab's history is no exception.
On the one hand, we could look at old pics from our halcyon days of 20 years ago, recall the naive mistakes and missteps we made with a cringe, then also look in the mirror at our graying hair and deepening lines on our faces and get all melancholic! Sure — that's possible…
But on the other hand — looking at the very same pics of those halcyon days of 20 years ago — we could simply smile instead, and admit something like: 'Not a bad first two decades, but we're only just warming up!' It's all just perception: you gonna concentrate on the problems and difficulties, or the successes and achievements? Well, no prizes for guessing which perception we're going for in this here post; yep the latter: 'cause that's how we do it KL — we stay positive. In this business — you have to! And we hope we'll inspire you, dear reader, to do the same.
So, in the run-up to KL's birthday, we had a long hard think about how we could most graphically and strongly arouse inspiration, while keeping true to historical faithfulness (and observing norms of decency :). And this is what we came up with: let's have a quick look at some of the more curious and fun aspects of the company over the years — how it was in the 'good old days', how it looks now, and how it'll be in the future.
We'll start with our office.
If we go right back to the beginning — the early 1990s, we've moved offices a whopping six times!
Here, for example, is what the epicenter of development of one of the best antiviruses in the world looked like in 1994. That was our whole office! Ok, so registering as 'Me Lab' came three years later, but still — it was our office. It was actually part of the KAMI company, which produced software and hardware solutions in the 90s.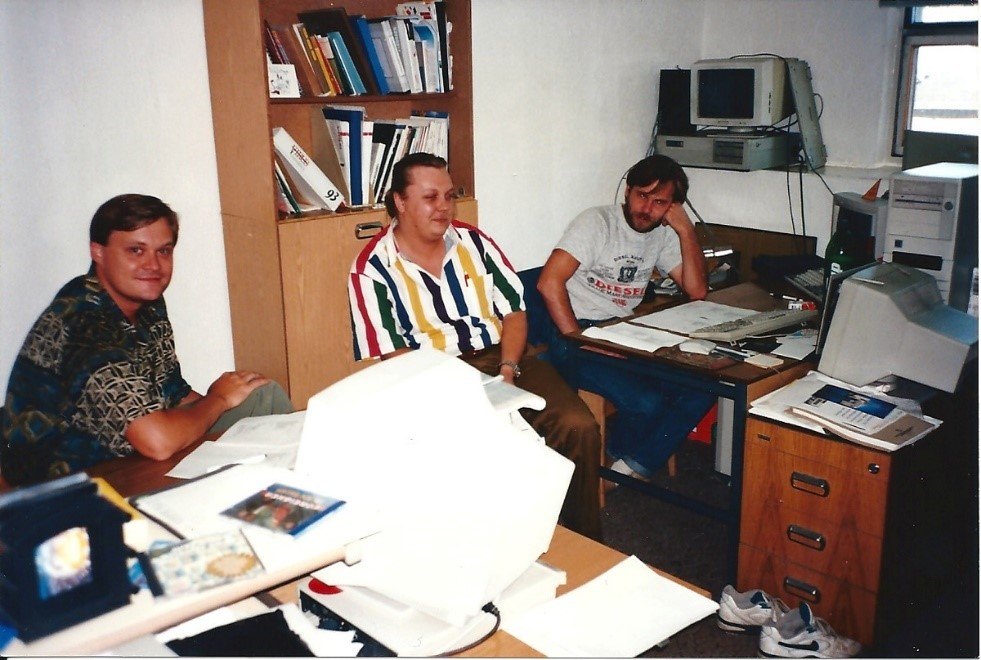 Btw, it was in this year (1994) that we took part in tests of Hamburg University for the first time — and unexpectedly won (by a mile) on quality of protection. In the pic above I think the smiles were breaking through the exhaustion after hearing about our win.
Today we're housed in our own (HQ) office in our own new business park. It's half-way between downtown Moscow and Sheremetyevo International Airport.
So yes — nice and swish and with all the mod-cons. What a difference 23 years makes! Still, there is one thing I'll say about our first office — it was cozy. A modern, spacious office won't ever be able to compete properly on coziness ☺. The canteen was excellent too!
Business Trips
It's no accident we're just 15km from SVO. When you have lots of employees flying out on business trips daily, plus a globetrotting chairman and CEO, plus employees from other countries flying in daily; plus valued international customers, partners and governmental delegations toing and froing non-stop, it's just logistical common sense to set up camp not far from an intercontinental airport-hub.
Not that it's always been so. Back in the day there were far fewer KLers, so much more infrequent business trips, and so it didn't really matter if we were near an airport or not. And still on the topic of business trips — they've changed beyond recognition over time too. These days it's normally four or five-star hotels — and each KLer with their own room (!), business class for the senior managers, and therefore business lounges in airports. Back in the day: 2-3* hotels, 2-3 KLers per room (!), and economy class all the way for everyone. Not that we even noticed — or minded. We were too busy thinking of bigger things — like saving the world and making the best cybersecurity ever. Who cared if the rooms had no balcony?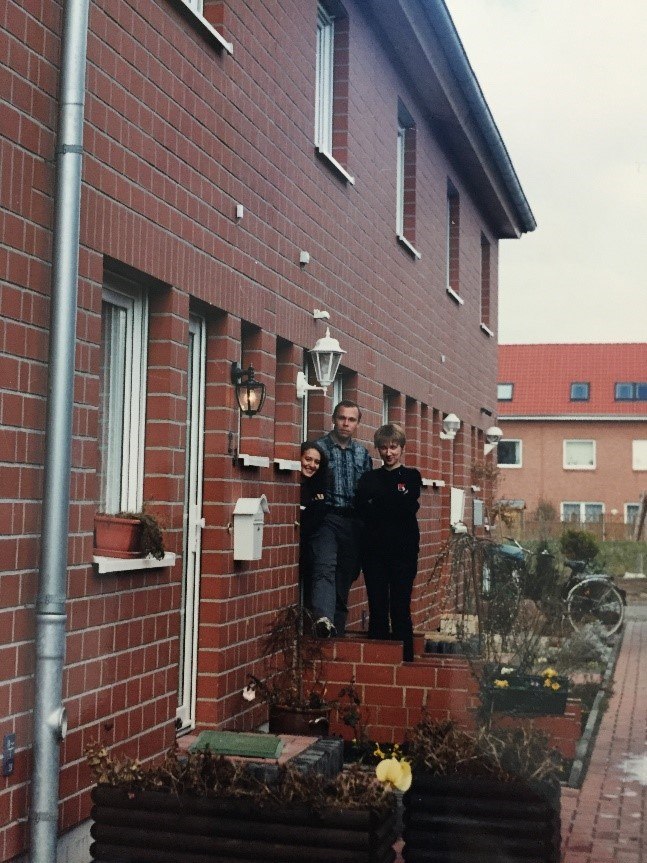 These days I insist on business class. When you have a international business schedule as hectic as mine, economy only slows the pace. On business you can relax or sleep properly and be ready to get straight down to 'business' when you arrive. I guess that's why they call it business class. As regards hotels however, I'm not bothered what star they are. Main things: bed, shower, Wi-Fi, no cockroaches, no noisy neighbors, and situated near where my business is. Anything else is superfluous, IMHO. Maybe it's my indifference to 'comfort' has made me 'comfortable' with myself? ☺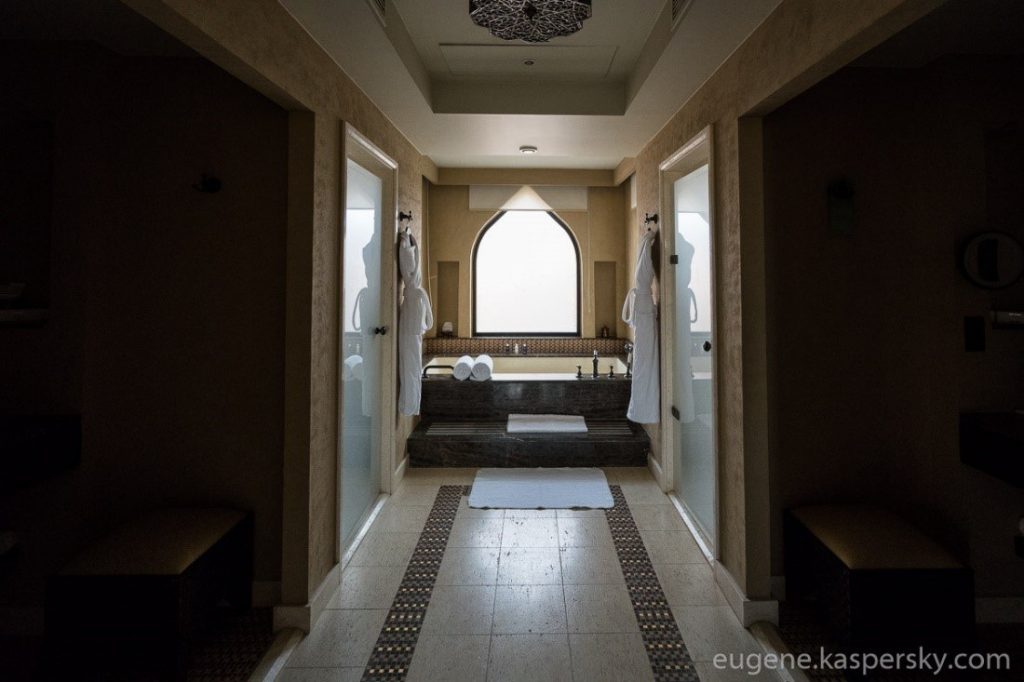 A natural progression here. After Business Trips…
…Exhibitions and the Like
Up until the mid-2000s we all took it in turn to 'man the stands' at exhibitions — and that included all directors and department heads. I was on the front lines a lot too, and I look back on those days with nostalgia. Direct contact with users is just the ticket to take your mind off your usual routine and problems, and of course you get to hear exactly what customers want — straight from the horse's mouth, as they say. Everyone mucked in: we'd all arrive together a few days in advance of an event to set up the stands, prepare the freebies and catalogs, etc., and get the press office… 'supplies' in :).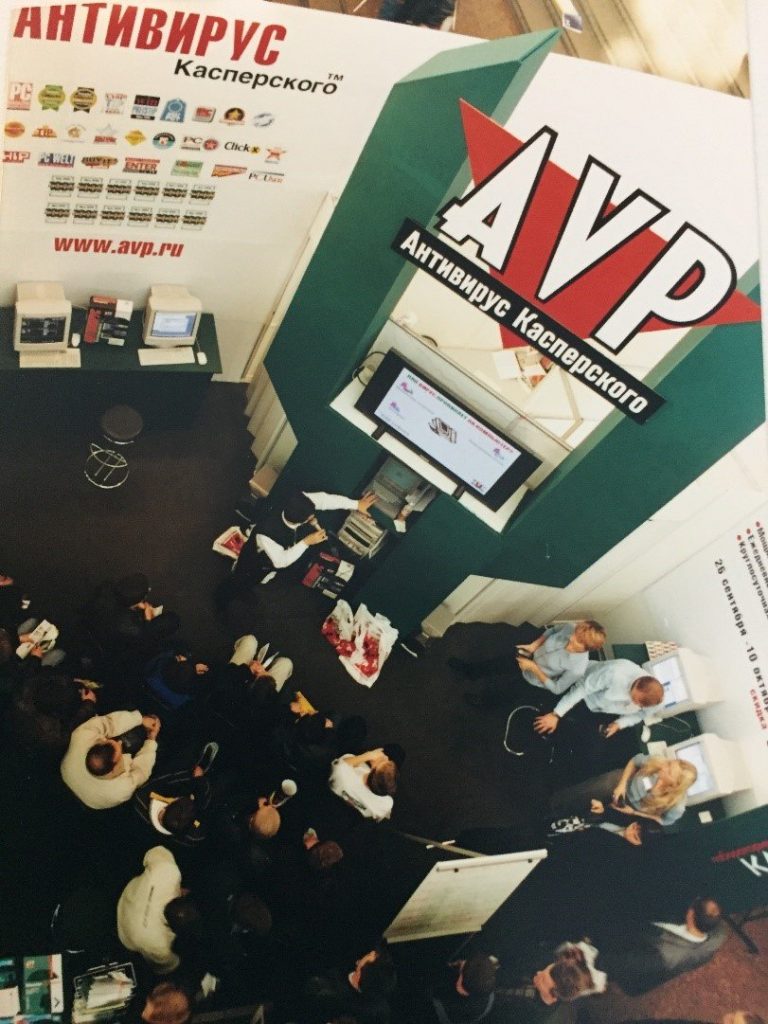 These days exhibitions are finely-tuned business conveyors, organized right down to the finest detail by a specialist companies. The stands are manned mostly by KLers from the given local office, plus by hosts from agencies who act as a gatepost-office for incoming visitors (directing folks to either Sales, Marketing, PR, R&D, Analyst Relations, or some other departments).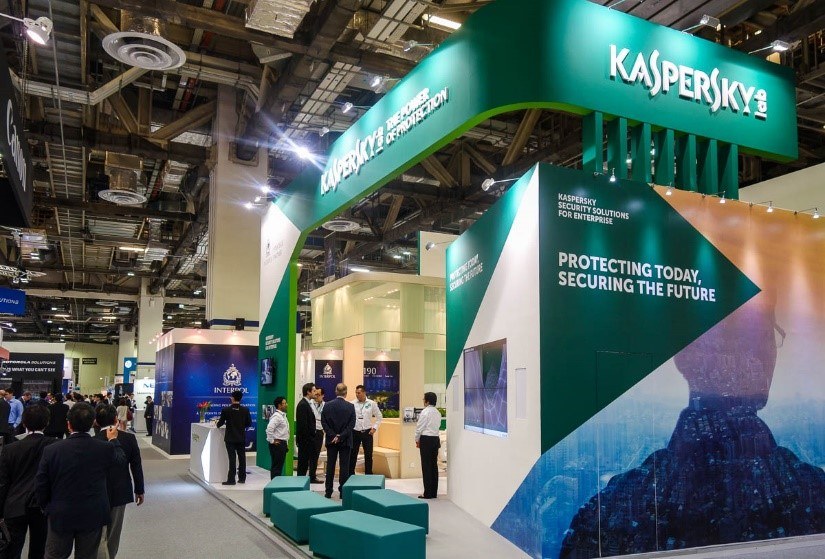 And if we're talking exhibitions and conventions, I need to mention my speeches thereat. My first big public address was at the Virus Bulletin conference in 2001, which had a scarily multinational audience.
I say 'big'; well, it sure seemed big to me up on stage for the first time, but there were probably only about 150 folks there! I don't remember much of what I was talking about — I was so nervous, plus speaking in English. My brain was near to overheating — the cooling system was proving insufficient and the RAM was maxed out. I don't know how I managed it, but I did: afterwards the audience said they really liked it. Phew! Job done! More detail on that fateful VB-2001 presentation — here.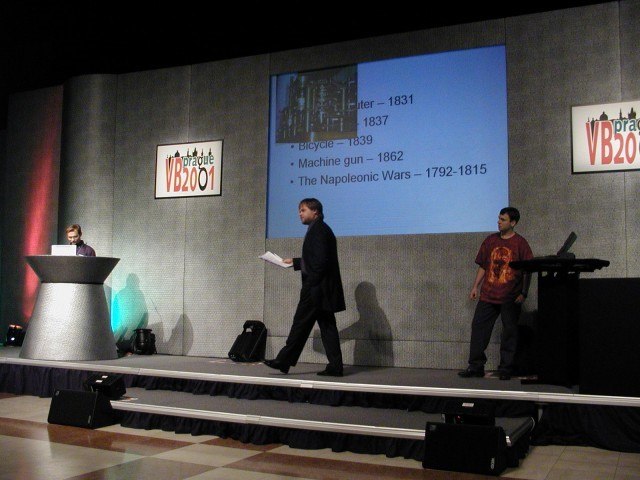 Back then I didn't like flying one bit. Not B.A. Baracus style or anything, but still — hated it. Being cramped, not knowing who the pilot was or what condition the plane was in. But after around two years my flying-phobia just kinda disappeared of its own accord. Good job! How else would I manage these days when I can cover four continents in as many days thanks to modern civil aviation? Oh, and my nervousness regarding public speaking disappeared of its own accord too. Do what you fear! For at least the last decade I'm fine with larger crowds, like this: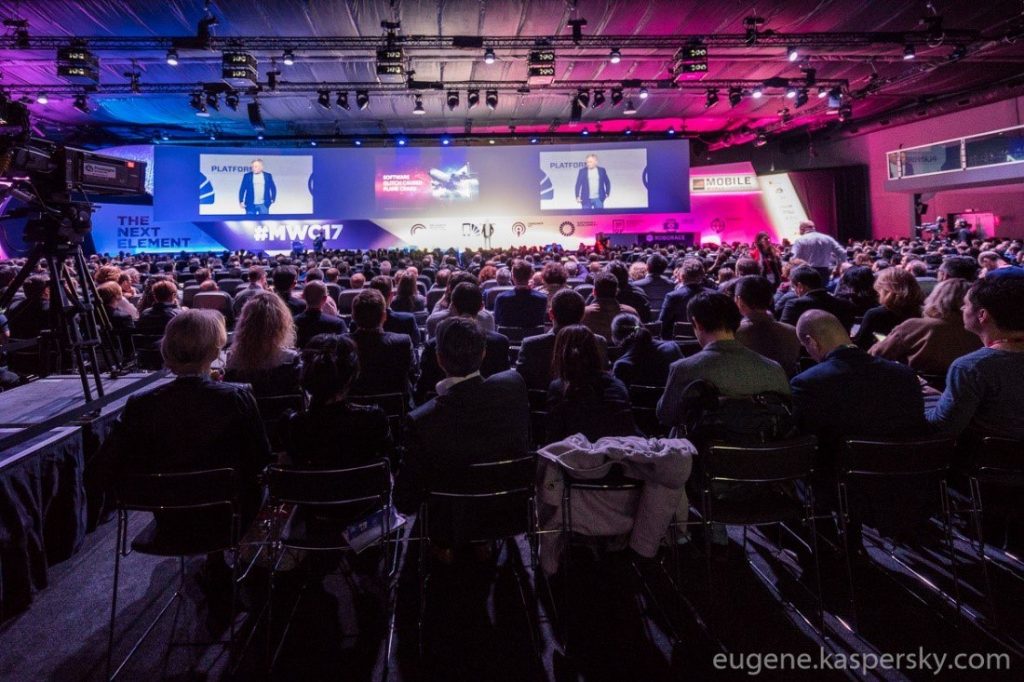 Partying
'All work and no play makes Jack a dull boy'. AKA 'work hard, play hard'. That's KL. Always been that way, and always will.
2016: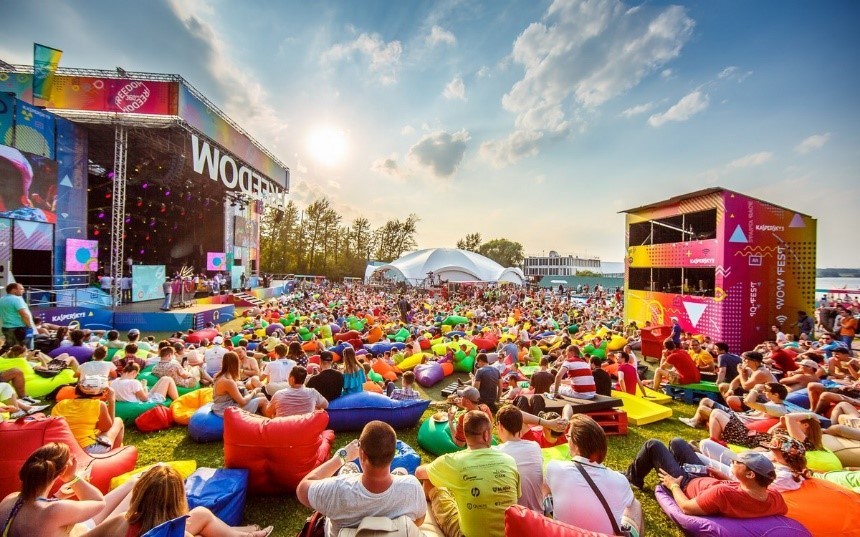 1998:
Hmmm. I could be days here poring nostalgically over the past 20+ years.
I could track the evolution of our partner conferences, that of retail product boxes, or of our corporate profile (sales, customer numbers, employees, regional offices and partners, technologies, products and services…) — all of it has increased/changed beyond our imaginings.
Everything changed? Actually — not quite. At least one thing hasn't…
What hasn't is working hard. We've always done it, still do it, will continue to do it. Through tiredness and difficulties, and at any time of day or night. We love challenges — the more complex the better.
Patent trolls? We'll fight them to the last bullet — their last bullet! Remember: you give a troll breakfast once, he comes back for lunch, dinner and supper — every day.
A monopolist against independent vendors? We don't just sit there and accept such unfairness — we head to different antitrust bodies to have it rightly stopped.
Geopolitical flare-ups and state-influenced pressure for being too good? We continue doing what we do: protecting against any cyberthreat no matter where it's from or how 'good' the intentions may be. We were doing it 20 years ago during global malware outbreaks, and we're doing it today protecting home users' computers and devices, corporate networks and critical infrastructure.
Passion channeled into a humanitarian mission, focusing on practical results, doing our very best. For me this has become KL's formula of success. Think big, do something genuinely useful for the world, slog selflessly, and enjoy it too. Keep doing that, and anything else that comes along (like all the good stuff mentioned above) will simply be a bonus. Cheers to that!
Yes, that was a toast ☺.
Bye folks. I've a birthday bash to get to…