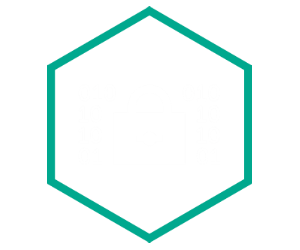 Kaspersky®
Anti-Ransomware
Tool for Business
2017 saw a spectacular evolution in ransomware.
It's time to fight back and protect your business.
From global shipping giants to national health services, all the way down to speed camera operators in Australia1, companies of all sizes are targeted by cybercriminals, who encrypt and hold data until a ransom is paid.
65%

of businesses hit by ransomware in 2017 lost access to a significant amount of data – in some cases, all of it2.

36%

of business that took a day or more to detect an attack reported losing a significant number of files. 34% say it took more than a week to recover data in 2017.

23%

of businesses worldwide were targeted3. And while over a third paid up, one in five never saw their data again.
That doesn't mean you can't do anything about it…
Kaspersky Anti-Ransomware Tool for Business is FREE!
It's a lightweight tool to scan and block ransomware and crypto-malware immediately! And because it's GDPR ready, you can trust that your data is processed and protected responsibly.
For simplified usability and visualization

It doesn't matter which security software you use, Kaspersky Anti-Ransomware Tool works alongside it.

For further protecting your business.