Young researchers, original security projects, making contacts among your peers, and a stepping-stone into the professional community – these are the key ingredients of Kaspersky Academy's 'CyberSecurity for the Next Generation' conferences. This year, however, the conference has yet another aim – teaching participants to work on a global scale.
The 'CyberSecurity for the Next Generation' student conference for CIS countries is being staged by Kaspersky Academy for the sixth time in a row. Past experience shows us that having found talented undergraduate and graduate students whose work is focused on information security projects, there are two further important tasks. First, of course, we need to promote their research and assist with its practical implementation. But we also need to encourage them to take their place in the international community of experts, working and communicating effectively. That is why the conference has decided to make English its official language.
This year's conference is hosted by the State Engineering University of Armenia, which has long participated in Kaspersky Academy projects and is renowned for the work of its IT security department.
Kaspersky Academy has brought together students from Armenia, Belarus, Ukraine and Russia. Each participant earned the right to be there after a competitive selection process that saw them present work of practical value and which touches on a pressing IT security topic: from the use of 'cloud' infrastructure in automated searches for vulnerabilities, to the principles of information dissemination and attacks on social networking sites. Now the winners will have to present their work in person to their fellow students, teachers and, of course, Kaspersky Lab experts. The conference will see the winners awarded prizes and the three authors of the best works and the most convincing presentations will go forward to the international final of the 'CyberSecurity for the Next Generation' conference at Royal Holloway, University of London.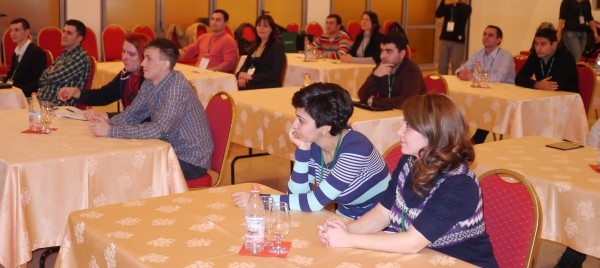 Not only does Kaspersky Academy provide a platform for young researchers, it also offers them opportunities for professional growth. A group of leading Kaspersky Lab analysts will deliver lectures on current IT security issues, organize a team competition and even train the participants in the art of public speaking.
Follow conference events in real time on Twitter at #KLStudentCon