Key Findings
Due to self-isolation measures, we are spending almost

2 more hours

a day online, compared to before lockdown began.

61%

of millennials say they are concerned about how the increase in their online dating will sabotage their security.

36%

of millennials admitted to knowing that they should be doing more to strengthen their digital privacy.

33%

of surveyed parents have recently become more lenient with the amount of time their children are spending online.

52%

of families trust their children to keep themselves safe online.

42%

of respondents believe the 'digital comfort zone' is feeling safe and secure online/not worrying about security and data safety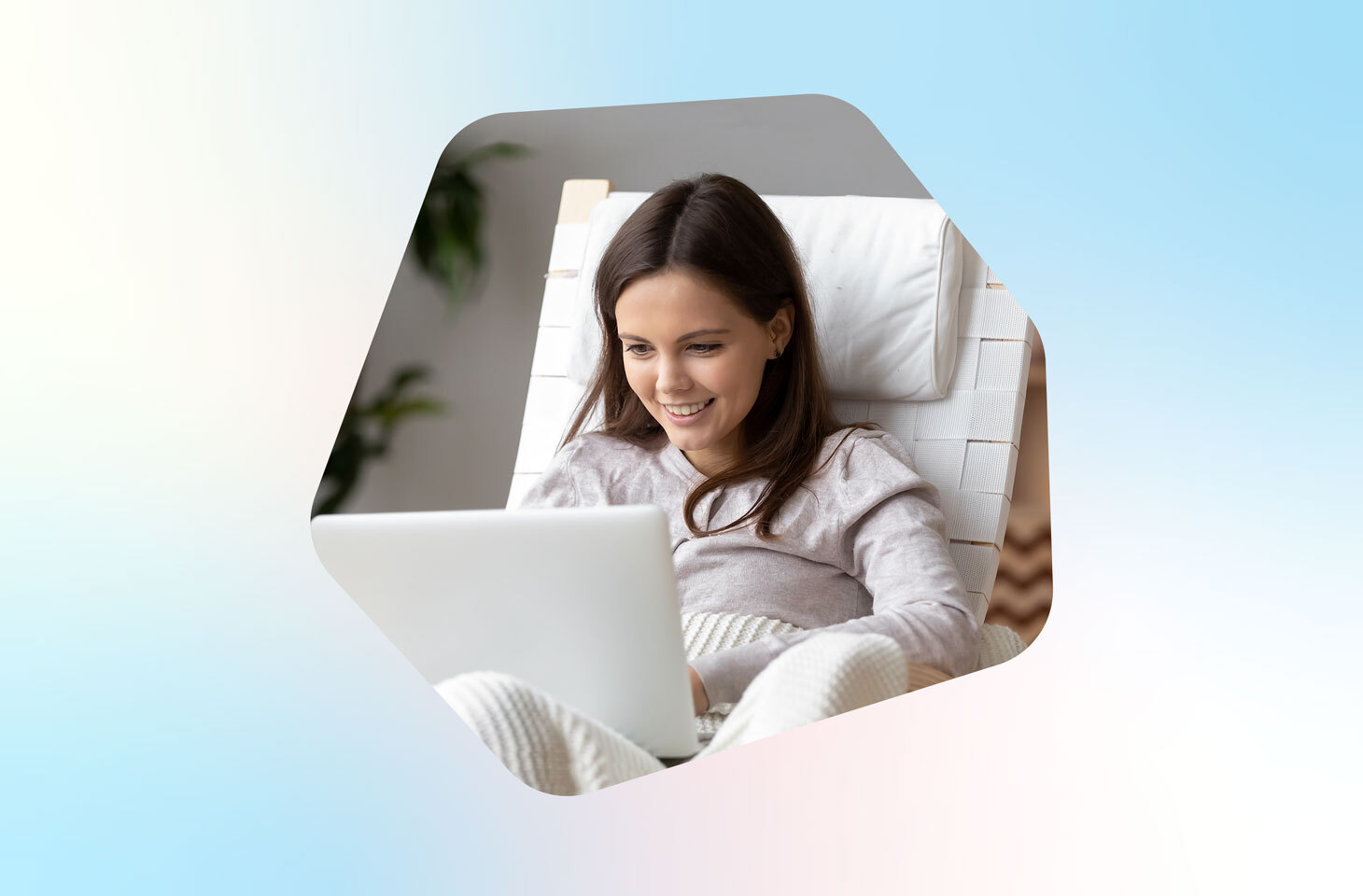 Introduction
---
There is no place like home for bringing you that feeling of safety, security, and comfort. As we evolve into an increasingly technologically led society, our homes are no longer just physical dwellings but are becoming our own personal digital hubs. We are more willing to open our doors to new technology today than ever before and let it shape our lives. This means that it is more important than ever that the technologies we let in are safe, necessary, and allow us to remain in our own digital comfort zones.
What's more, our home lives have changed in 2020, with many having spent more time at home in lockdown. With more people working from home and many children being homeschooled as a result of the lockdown, many of our homes have become temporary offices and classrooms. Technology has helped us manage this new world, but has also highlighted the need to feel digitally comfortable at home, whilst ensuring that we are digitally safe.
In this new digital world, Kaspersky has taken the time to explore the idea of a digital comfort zone and what that means to different people. The report investigates how digitally safe and secure the home really is, how we might improve on this and, how, as our homes have become our safe havens, technology is enhancing our home comforts. The research shows that different demographics prioritize different aspects of their digital comfort zones. They also have different expectations from their friends and family when it comes to online responsibilities.
"With so many connected devices, increased time spent online, and having to digitize activities we didn't think we'd ever need to – from after-work drinks to an entire wedding – it is important to feel safe while using the various technologies which support us. Through this study, we hope to better understand how the year 2020 has impacted our online behavior, and provide practical advice for improving people's digital security," says Andrew Winton, Vice President, Marketing at Kaspersky.
The report also includes suggestions and recommendations from the Kaspersky Home Squad, a team of experts in cybersecurity, to help make sure technology enhances rather than inhibits homes all over the world. We want to help people unlock their digital comfort zones: from ideas on using smart technology to improve comfort, to ensuring your precious data is safe and sound at home.
Methodology
---
The Kaspersky "More Connected Than Ever Before: How We Build Our Digital Comfort Zones" report is a study into how we perceive our 'digital comfort zones', and how the pandemic has impacted these views.
The study was conducted by research agency Sapio in Argentina, Australia, Brazil, Chile, Colombia, DACH, France, Italy, Mexico, Peru, Philippines, Saudi Arabia, Singapore, Spain, Thailand, Turkey, the UAE, the UK and the US, and survey responses were gathered in May 2020. A total of 10,081 respondents were surveyed across the stated countries.
For the purpose of this report, "Generation Z" refers to the age group 18—24, "Millennials" refers to the age group 25—34 and "Generation X" refers to the age group 35—44.
How 2020 has changed the way we use technology
---
Lockdown measures have put the home firmly at the heart of our technology use, with increasingly blurred lines between work, school, and home life. This report will paint a picture for us to understand how this year has changed our habits online, and how much more connected we are, and what the 'new normal' is.
Where are we spending our time online?
Both Millennials and Generation Z have a reputation for being online a lot, however, they have both seen the smallest increased amount of time spent online (1.78 and 1.72 hours respectively) compared to before lockdown. Comparatively, the older generation, Generation X, has seen the biggest increase of online time with 2.59 hours more than before lockdown.

Generation Z has increased their online time by 1.72 hours since before lockdown, making their daily total of online time 6.93 hours.
Millennials have increased their online time by 1.78 hours, making their daily total of online time 7.1 hours.
Generation X have increased their online time by 2.59 hours, making their daily total of online time 7.38 hours.
These results may seem surprising, but it makes sense that the senior generations have seen the biggest uptick in the amount of time they are spending online, because they were online less to begin with, and now need to stay in touch with family and arrange meetings via video conferencing, instead of in person. Physical activities like visiting local bank branches, or participating in charitable, social or cultural activities like visiting a museum are now moving online, causing this demographic to rely mainly on digital alternatives. For example, instead of going out with friends to eat a delicious Shake Shack burger, many Americans resorted to purchasing burger kits online so that they could have their burgers at home.
Kaspersky Home Squad member, David Jacoby, Senior Security Researcher, Kaspersky says: "The older generation is yet to fully discover their digital comfort zones and it's important for us at this stage to help them feel more confident online. Older generations may find it harder to distinguish spam and phishing from normal emails, for example, and they are more likely to become the victim of a suspicious site, file, or program. So, how can we guide our older relatives in adapting to new technologies and staying protected? Firstly, it's important to make sure that their internet access is paid up and working, and that the apps they need are installed – whether that's WhatsApp, Facebook, Netflix, or Spotify. We also advise making sure that your parents' devices are protected with a reliable security solution that will guard against phishing and not allow installations of malicious files or visits to dangerous websites." 
Almost two-thirds of respondents (67%) said that social media is where they're spending most of their extra time online, keeping connected with friends and family, and keeping up to date with world events and coronavirus news. Surprisingly, personal emails were ranked second on the list for where people spend most of their time (64%).  With most high-street shops closed, it was not surprising to see online shopping getting a boost with 56% of respondents saying that this is where they spent most of their time online. Echoing the explosion in online shopping, users' move to digital banking is likewise a result of offline bank branches closing across the world over the first half of 2020
Increasingly, personal devices are being used for traditionally face-to-face activities. The events of this year have accelerated this trend. Half of us (52%) are now socializing online rather than in-person, and a quarter of us (26%) are now using online tutorials rather than physically attending clubs, courses, or classes. The same applies to our working lives, too. 32% of respondents say that they now use video-conferencing to attend meetings virtually, instead of going and attending them physically.
This is comparatively lower than socializing online, which is suggestive of the fact that some people cannot work from home, or aren't at the moment. The trend for online meetings continues with one in five (22%) respondents saying that they're using online platforms such as Houseparty or Google Meet to network, instead of going to events in-person to make new contacts. Interestingly, more people are spending their online time banking (51%) than speaking with their friends and family (49%).
Kaspersky Home Squad member, David Jacoby, Senior Security Researcher, Kaspersky says: "Older generations have had to learn and adapt to new technologies, with online banking being the most important one. Although this is a forced change, it only takes a short period of time to get used to before they can enjoy how simple and convenient it is. It's relatively easy to sign up for an online bank account using a computer or a smartphone and these apps are very user friendly – older people just need to give themselves some time to learn how to use it. Of course, there are security risks and it's important to help the older generation identify them. Having a security solution that protects online banking operations is also important here."
What devices are we using to get online?
Without a doubt, the most common devices that can be found at home are mobile phones and computers (either desktop or laptop), with each household containing at least two of each. On top of this, three quarters of households (74%) contain tablets such as an iPad, seven in ten have a Smart TV, and 57% have a gaming console such as an Xbox or PlayStation. With smart devices being on the rise, there is a high number of smart devices within people's homes with 40% of households using smart assistants, and around a quarter of households using a smart energy meter and smart lights (29% and 28% respectively). The average number of smart devices is highest in Generation Z with approximately 8 smart devices per household compared to approximately 7 smart devices per Millennial or Generation X household. Although not by much, this difference suggests that there will be a continued rise in all types of connected devices as this generation grows up.
Significantly, 81% of households have at least one device connected to the internet constantly.
Kaspersky Home Squad member, David Jacoby, Senior Security Researcher, Kaspersky says: "Our homes are becoming more connected than ever before, as we use more and more new technologies to make our lives much more convenient. However, with smart home devices on the rise, they are attractive targets for cybercriminals. What can happen if our smart home gets broken into? Cybercriminals could gain control of all the smart appliances and devices connected to the home network, which can lead to some unpleasant consequences. It's therefore important to know how to keep these devices secure: read reviews and research regarding devices' security before buying; having decided on a particular app or device, be sure to stay in the loop about updates and any vulnerabilities discovered; protect devices and control panels with a strong unique password and correctly configure your home Wi-Fi network."
How do we feel about enhanced online connectivity for our security and comfort at home?
Enhanced online connectivity, or 'the new normal', is a concern for some of us. Almost a fifth (19%) of respondents said that their new digital lifestyles are making them feel unsafe. So, what personal digital security concerns do respondents have?
60%

Personal payment and financial details saved on their devices

55%

Location being tracked

57%

3rd parties taking control of their personal devices through internet connection

57%

Unauthorized access of private documents

57%

Devices being infected by spyware – software that's installed without your informed consent, whether it be a traditional computer, an application in your web browser, or a mobile application residing on your device
 
In addition to personal security, respondents were also concerned about the risks of using personal devices to work from home. 43% said that they fear their work data might be compromised because they use their personal laptops to work from home, feeling this less secure than using company PCs. Over a quarter are also concerned about increasing amounts of meetings taking place online. This is not an unreasonable concern, considering so many people now use video conferencing providers, while researchers have already found some of them to be vulnerable.
These concerns seem to have translated into a more introspective approach for us when it comes to protecting ourselves at home. We seem to have a renewed focus on our digital security – with over half (53%) of respondents saying that working from home has made them more aware of their digital security. Over half (52%) now regularly run antivirus scans on their devices. As well as this, 45% are regularly changing their passwords and 39% have recently purchased security software like alarm systems and smart doorbells to protect their home devices.
"Taking some simple actions now can protect both your work and personal digital worlds. Check your social media security and privacy settings to see if there are any new settings that you don't want to use. Carry out a review of mobile apps on your phone and what access they have to your data, and delete the ones you don't use. Finally, run a full virus scan using your security solution at least once a week and don't forget to update antivirus bases daily," recommends David Jacoby, Senior Security Researcher, Kaspersky.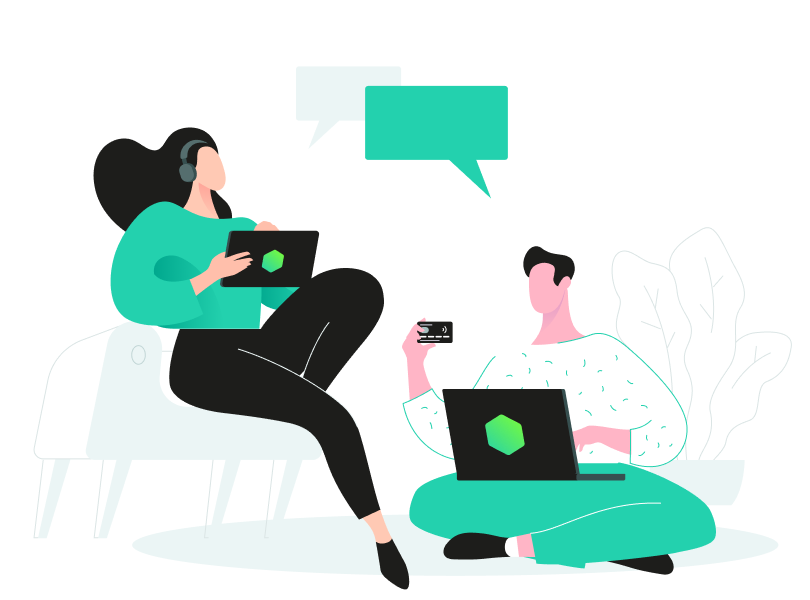 The new normal for millennials: more than just flat-sharing
---
Millennials are commonly seen as the first digital-native generation, and the findings reveal that:
12%

consider themselves 'tech experts'

38%

are confident in their technological know-how

29%

love technology and are looking for gadgets to improve their lifestyle
This being the case, it is important to understand the technological habits, behavior, and lifestyle of millennials. Once we grasp this, we can better recognize what digital lifestyles will look like in the future, driven by millennial habits.
Are millennials sharing their technology?
When it comes to your digital security, protecting your accounts by changing and/or using strong passwords is good practice, but what happens if you share these accounts with others? Almost every second surveyed (46%) housemate is currently sharing streaming services like Netflix and Hulu with their flat mates. Out of all of the options we gave respondents when asking what they'd likely share with flat mates, their Netflix login details came out as one of the most popular with 38% of respondents choosing that option. Other experience or material based options such as a night out (34%) and clothing (22%) did not beat the all-important Netflix login. On top of this, 33% of millennials share their Wi-Fi, and 42% use security software in the household. Although having a strong security system in place that is shared can be beneficial, this type of behavior suggests the need for some sort of extraction plan if a flat mate ever moves out, or if the group ever falls out with each other.

Kaspersky Home Squad member, David Jacoby, Senior Security Researcher, Kaspersky, says: "It is of course very convenient to share some devices and digital services, but insecure practices may put you and your flat mate at risk. Thus, it is important to ensure certain details are kept safe. Whether you share devices or online accounts – or both – set security rules which you both follow. This includes using a strong and separate password for every device and online account; always checking website addresses before entering your account details; setting up a guest Wi-Fi network; protecting your traffic with a VPN, such as Kaspersky VPN Secure Connection; never downloading files from unknown websites; and avoiding clicking on suspicious links. Sharing a security solution can also be a great add on to your security practices."
The need for this type of plan is even more prevalent when a household is reliant on one person to make all of the IT decisions. Although it is a positive thing that 69% of millennials make in-home technology decisions for themselves, if they ever move out, it leaves their household with gaps in its digital security and understanding. Surprisingly, over a quarter (30%) of the digital native generation claim they are reliant on others to make their IT decisions, putting themselves in a difficult situation where they are not in control of their own digital comfort zone.
Being unaware of your digital behavior could lead to potentially unexpected results such as neighbors or strangers using your Wi-Fi without you realizing. This could result in a risky situation – the loss of personal data for both parties involved. This mischievous streak appears in 13% of millennials who admitted to having used their neighbors' Wi-Fi hotspot in the past without them knowing. Additionally, one in five are worried about neighbors connecting to their devices, and 63% of surveyed millennials are very worried that someone could take control of their devices through the internet.
Sharing devices and services is almost expected when living with flare mates, but more should and can be done to ensure digital security for the household. As millennials introduce more services into their homes – TV streaming is the most common service they use on their connected devices, and home security the least – they should prioritize introducing more security measures to keep their online activity and data secure.
How seriously do millennials take digital security?
Before the digital age, moving house consisted of just the material items in a person's life and maybe a new phone line. However, there are now more things to consider such as broadband speeds. In fact, 38% of millennials check the broadband speed before they move into a new flat share, but that seems to be as far as their digital audits go.
"When moving to a rented apartment, make sure that you change router and network passwords. If there are some smart home devices, also check how they are being managed and who can operate them," suggests David Jacoby, Senior Security Researcher, Kaspersky.
Online dating is a serious cause for concern amongst millennials too. Virtual dates have exploded during lockdown, according to the CEO of Match.com, as people look for love during difficult times. With millennials becoming more aware of their digital security in 2020, 61% say they are concerned about how the increase in their online dating will sabotage their security.
Due to the fact, they share the internet with their flat mates, a third of millennials (33%) worry about the security and safety of their devices. Meanwhile, 36% admit to knowing they should be doing more to strengthen their digital privacy, but it has not been prioritized. In fact, when asked if they had ever been hacked, 12% of millennials weren't even sure how they'd know if they had been.
2020 has changed millennial attitudes to security. Millennials now believe that more needs to be done to protect themselves online, and almost half (49%) feel that working from home has made them more aware of their digital security. 49% of millennials now run regular anti-virus scans on each of their devices, and over half of millennials (52%) run only official trustworthy apps from official stores such as App Store or Google Play.
Over a third (37%) of millennials doubt, they are of enough interest to cybercriminals to be attacked.
Kaspersky Home Squad member, David Jacoby, Senior Security Researcher, Kaspersky says: "Many people think that they are not interesting to a cybercriminal, but we constantly see news about data breaches and widespread phishing campaigns stealing valuable personal data from 'normal' people. Some cybercriminals may target specific people when they are planning a big attack on a business, for example, and this can be any person in an organization. Other cybercriminals launch massive attacks, for example, with the aim of stealing as much personal data as possible to sell on the dark market. Cybercriminals use various psychological tricks to make people open phishing emails and click on suspicious links, so it's crucial to take on some simple cybersecurity rules that will protect your valuable data."
What do millennials value in home technology?
Although the continuous digitization of lives can create additional things to consider when moving flat or house, the physical move is less hassle than ever with fewer physical possessions and more things stored in the cloud. Gone are the days of CDs – we can now stream music from multiple different devices any time we want. Indeed the research shows that millennials are the most likely to stream music, with 68% saying they stream music online compared to only 58% of people 45—54 years old. Instead of piles of heavy books, we now have a variety of e-readers to choose from and digital documents. When was the last time you saw someone carrying a briefcase for all their documents in a meeting?
For over a third (38%) of millennials, a digital comfort zone is feeling safe and secure online, and not worrying about security and data safety. As we are spending more and more time inside, and our screen time is increasing, feeling safe is incredibly important. Especially when our guards may be down because we are doing something recreational like scrolling through social media or talking with friends and family. 69% of millennials are spending most of their time online on social media platforms, and so it is vital that no matter what the action is, their digital security is strong. Interestingly, millennials are also using technology to feel physically safe at home, too. A quarter (25%) have purchased home-security technologies, such as motion sensors and alarm systems, when compared to other age groups.
Why the Digital Comfort Zone is at the Heart of the Family Home
---
Millennials get a lot of press for being the generation born into a digital age, however the lives of families are changing too with advancing technologies. Of course, there are plenty of technologies out there that can help parents, but there are also plenty of opportunities for these families to become vulnerable to cyberattacks.
Families in a digital age
As work life has been adopted into homelife, 67% of respondents with children are concerned with their increased online activity in dealing with financial matters. With no other option than to carry out online banking at home now, some may feel more digitally vulnerable as they cannot use company devices with which they feel more protected. This result in 67% of these parents also feeling concerned that someone may be able to access their financial/payment details through their devices.
On average, these respondents spend 7 hours and 12 minutes online per day, which is just under half an hour more than the average person in this survey. This is likely a reflection of homeschooling needs and keeping children entertained too. Additionally, 33% of surveyed parents have recently become more lenient with the amount of time their children are spending online. Due to lockdown, households that have parents who are working from home need to use online activities in order to keep their children entertained during the workday as they can't go outside as much.
Who takes the technology lead in the home?
The findings reveal some interesting contradictions. Four fifths of male respondents claim that they take the lead in making IT decisions or their household. This is contradicted though by almost three fifths of women stating that they in fact take this role, reflecting their confidence in their technology capabilities. These figures suggest that both men and women perceive themselves as wearing the digital trousers in their relationships – we may never know who is telling the truth!
The family approach to cybersecurity
Digging deeper into keeping children safe online, 19% of families feel that all devices are well protected and they know they are safe. However, with 45% of parents believing their children have been spending more time online in the last year, 29% worry about their children's safety. There is an apparent level of uncertainty with parents who are trying to monitor their children's online behavior. The research found that 73% of parents feel at least reasonably comfortable with the increased amount of time their children are spending online, but 35% also feel you can never be totally sure that children are safe online.
It's important for parents to have a strong understanding of the family's online behavior in order to monitor and control their digital footprint and security. In fact, 60% of participants with children have very strict rules about keeping their kids safe online – this could include limiting screen-time, inserting parental controls/blockers or never letting the kids browse unaccompanied. These rules will have a particular emphasis for those 25% of families who are actually reliant on digital activities to keep their kids occupied.
"Many families are undergoing big changes in their dynamics, due to the amount of technology appearing in their lives. This new dimension is triggering various changes that are shaping family relationships and requiring adjustments. Parents worry about children spending too much time online and struggle to find a balance between time online and offline. Especially during lockdown, parents fear that their children are missing other activities that are beneficial for their development and well-being, such as playing with other kids or doing some sport. Parents are also afraid that their children will become addicted to new technologies. Worries also include those related to the use of social networks or access that children have to digital spaces that are not appropriate for them. Besides the comfort that security software gives to parents when it comes to these issues, all of these perceived dangers should be seen as an opportunity to talk with children and reach an agreement. All family members can benefit from communicating openly about these issues and strengthening bonds between them," comments Dr. Berta Aznar Martínez, FPCEE Blanquerna – Ramon Llull University in Barcelona.
As the children of this generation are growing up with technology around them, it is often the case that the parents feel as though they know less than them – over half (52%) of families trust their children to keep themselves safe online. It's possible that this generation of parents have begun to view themselves as a generation that is not particularly "tech-savvy", and so are happy to rely on their more technologically aware children to police their own activities. On the other hand, there are also parents who are comfortable with their in-home technology, and trust their own digital security practices – 47% feel their children are safe online at home because they have great online security software. However, more can be done to ensure homes, and the technology in them, are as secure as they feel for the 37% of parent respondents who don't know how to keep their children safe online, and want to learn more.
"Kids are learning fast how to navigate the internet – even better than us in some areas – especially now that they have to do many things online. We want them to do it safely and, in addition to having a security solution in place, there are other important things that can help you teach your kids how to stay secure. Chat with your children regularly to discuss their online experiences and make sure your kids know they can reach out whenever they have any worries. It's also great to do something online together and this can be a perfect opportunity to share some basic cybersecurity tips with them. Finally, don't hesitate to ask your children to help you to set up your TikTok account, for example, as when it comes to new technologies and trends they do often know more about them than we do," recommends David Jacoby, Senior Security Researcher, Kaspersky.
Conclusion
---
The events of this year have undoubtedly changed all of our lives, and there will be many permanent changes to our daily habits. The research demonstrates that, increasingly, digital lifestyles is one of them, as we are now spending 2 hours extra online every day – 6.75 overall. Our homes will become an increasingly important base where we will learn, socialize and work, becoming increasingly connected technology hubs.
What 2020 has taught us, particularly digital-native generations, is that while we are online more often, more technology isn't necessarily better. It's how we use it that is most important. A quarter of us (25%) feel that our screen time is a little bit more than we are comfortable with, meaning we need to find ways to better balance screen time with other aspects of our life, and use technology more efficiently and effectively. As we recognize this need, more and more streaming services, devices and connections (such as Wi-Fi) will be shared among and in households. The trend of sharing streaming services such as Netflix (that 46% of us do) with flat mates, friends and family, will extend beyond purely entertainment services.
Everyone will have a unique sense of what their digital comfort zones are, but through the learnings of the research we can draw some broad conclusions about how it looks for many of us. It is more connected – meaning technology at home will increasingly become more of a social activity, instead of a solitary activity that it has been traditionally. Most respondents also said that their digital comfort zone means feeling safe and secure online, and as our homes become more of our technological base, this technological safe space will be more important than ever going forward. It also means, taking Goldilocks philosophy of getting the amount of technology in our lives 'just right'. Not too much and not too little. While these three pillars seem ubiquitously acknowledged in creating a digital comfort zone, it is what we make it for ourselves.
"The fact that people today are more connected than ever improves and enriches our lives in many ways – from strengthening family bonds and friendships, through to being more productive at work and facilitating offline activities to take place virtually. It is true that technology can trigger some distress that might take time and effort to be addressed, but in the medium-to-long term it will definitely have a positive impact on our psychological wellbeing. It makes no sense to perceive new technologies as a danger; they should be seen as a chance to improve our daily lives and relationships. Security concerns can be handled by specific software and addressed through open communication among the people involved, including family members, flat mates and colleagues. New technologies open a wide range of opportunities that will promote positive changes from a professional, personal and social perspective; it is just a matter of adaptation, to find our digital comfort zone," says Dr. Berta Aznar Martínez, FPCEE Blanquerna – Ramon Llull University in Barcelona.
How to protect your digital comfort zone
---
The result of this behavior is an increased amount of protective measures and solutions which we must all be cognizant of. Here are five important steps that we can all take to ensure we are protected and secure online:
Take your online privacy seriously and don't share or permit access to your information with third parties unless absolutely necessary, to minimize exposure of it falling into the wrong hands.
Keep your services and applications up-to-date by installing the latest patches and product updates. This way, your device remains protected against the latest threats.
Ensure you always check permission settings on the apps you use, to minimize the likelihood of your data being shared or stored by third parties – and beyond – without your knowledge. You might end up giving consent by default, so it is always worth double checking before you start using an app or service.
There is no substitute for strong and robust passwords. Use a reliable security solution like Kaspersky Password Manager to generate and secure unique passwords for every account, and resist the temptation to re-use the same one over and over again.
To find out if any of the passwords you use to access your online accounts have been compromised, use a tool such as Kaspersky Security Cloud. Its Account Check feature allows users to check their accounts for potential data leaks. If a leak is detected, Kaspersky Security Cloud provides information about the categories of data that may be publicly accessible so that the individual affected can take appropriate action.