The final month of summer wasn't full of cybercriminal stories, but law enforcement groups around the world still found and punished some evildoers.
Arrested for distributing child pornography
Modern technology continues to become more and more useful in helping law enforcement find cybercriminals. Sometimes it is not even necessary to involve people in the process—a piece of software will handle everything, so all the police have to do is bring the criminal to court. That's what happened to 20-year-old Tyler Hoffman and 31-year-old Abraham Gordon, who had to answer to child pornography charges.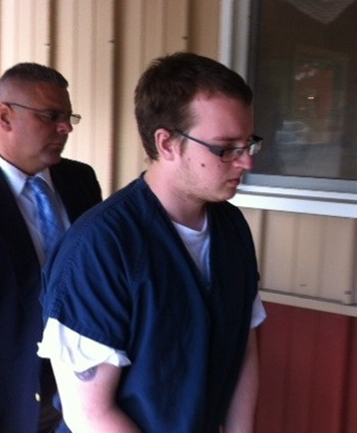 The first case involved Microsoft and its software called PhotoDNA, which can identify images of children in sexually explicit photos. Thanks to that technology, Hoffman's Microsoft email account was flagged when he uploaded child pornography images on his cell phone. This was reported to the National Center for Missing and Exploited Children, also known as NCMEC, which then alerted the police.
Abraham Gordon's crime was also made known to police thanks to an email analyzing technology, which in this case was developed by Google. After Gordon uploaded five pornographic images of children, the automatic system flagged his email, and Google then alerted the NCMEC, which notified the police.
Chances are both men will spend several years in jail.
Two men were arrested for child porn thanks to Microsoft and Google! #security #busted

Tweet
Two Russians arrested for hacking
The Russian police arrested two young hackers suspected of accessing a computer system without authorization. Prosecutors say that both men were not simply 'having fun' by hacking emails and social network accounts, but rather, they were making money. Anyone who wanted someone's account to be hacked had to pay these cybercriminals around $100-$300. It's stated that the hackers had 30 to 40 clients per month, including private individuals as well as companies that were interested in competitors' confidential information. Both young criminals are likely to receive a substantial fine and/or some jail time.
Modern technology continues to become more and more useful in helping law enforcement find cybercriminals.
16 arrested after a massive data breach in South Korea
Authorities with the South Jeolla Provincial Police Agency announced that it had apprehended a 24-year-old, known simply as Kim, in addition to15 others connected to a breach in South Korea. The breach may have impacted as many as 27 million citizens, roughly 70 percent of the nation's population. Officials claim that the 16 individuals illegally circulated information that pertains to millions of South Koreans between the ages of 15 and 65. Police claim Kim acquired the information (220 million records in total) from a Chinese hacker he met online in 2011. That hacker allegedly stole the information from online registrations for online gaming sites, movie ticketing sites and ringtone download sites. The information contains individuals' names, resident registration numbers, and account names and passwords. Officials claim they're continuing to investigate the incident and are in the midst of pursuing seven other suspects.