Congratulations to our second stage winner in Kaspersky Lab's 7 Volcanoes contest – Richa from India!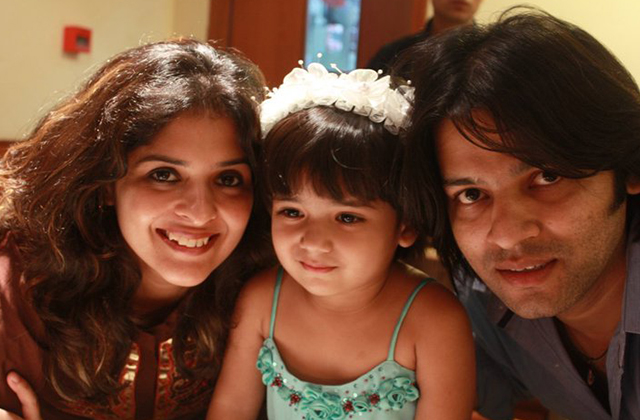 Though Richa has traveled outside of India before, she has always dreamed of the dark jungles and glittering skies of Africa. She first fell in love with the continent after seeing the movie The Gods Must be Crazy as a child. As she grew, she the love affair with Africa continued from afar with documentaries on African wildlife and films like Born Free and Duma. Winning this trip will now make her dream a reality!
She plans to travel with her husband and daughter in April 2014 to coincide with her daughter's school vacation. They will travel extensively while in Africa, visiting Cape Town, Sun City and Kenya for a safari. Richa plans to document her dream trip with a journal so that she doesn't forget a minute of it, and will include photos of every place she visits. She hopes to see Table Mountain in Cape Town and travel to the Kruger National Park and Masai-Mara Reserve to see the exotic wildlife. For years, she has told stories to her daughter of Giraffe Manor, and now they will experience it for the first time together! The time has now come for Richa to fulfill her African dream.
And so another dream comes true! Kaspersky Lab offers its warmest congratulations to the winner of the second stage of the 7 Volcanoes competition and hopes she has a fantastic time on her dream trip to Africa!
Perhaps, you will be the lucky winner at the next stage? Check in at Damavand and send us your story!
Q/A
-Do you still plan to bring your daughter with you on the trip?
I plan to travel with my husband and daughter.
-What part of your trip are you most excited about?
I am very excited about the safari and visiting Giraffe Manor.
-What areas of Africa do you hope to travel to?
I plan to see Table Top mountain in Cape Town, Sun City, Kruger National Park, Giraffe Manor, and the Masai Mara reserve.
-When do you hope to take your trip (month or season of the year)?
I plan to travel in April 2014 when my daughter has her school holidays.
-Do you plan to spend time in cities or on safari? If cities, which ones? If safari, where?
I plan to do a mixed trip covering Cape Town, Sun City and of course a safari in Kenya.
-How will you document or remember your upcoming trip?
I plan to make a journal of my dream trip, with pictures of every place I visit.
-Have you ever traveled outside of India before? Where?
I have traveled to Bangkok with my husband.