Unlock your creativity
Do you hold the key?
"Getting back to business cyber-safely"
Ideathon by Kaspersky
The goal of this online contest is to gather ideas about how to explain to businesses the dangers they may face when they re-open their physical premises – and what they can do to avoid them. We at Kaspersky and The Community Creatives believe that this is a good opportunity to make a change in the attitude of businesses to their information security practices, which may affect their customers, including you and us. We invite all of the creative professionals and amateurs to join us in our quest to make the world safer – and better.
Examples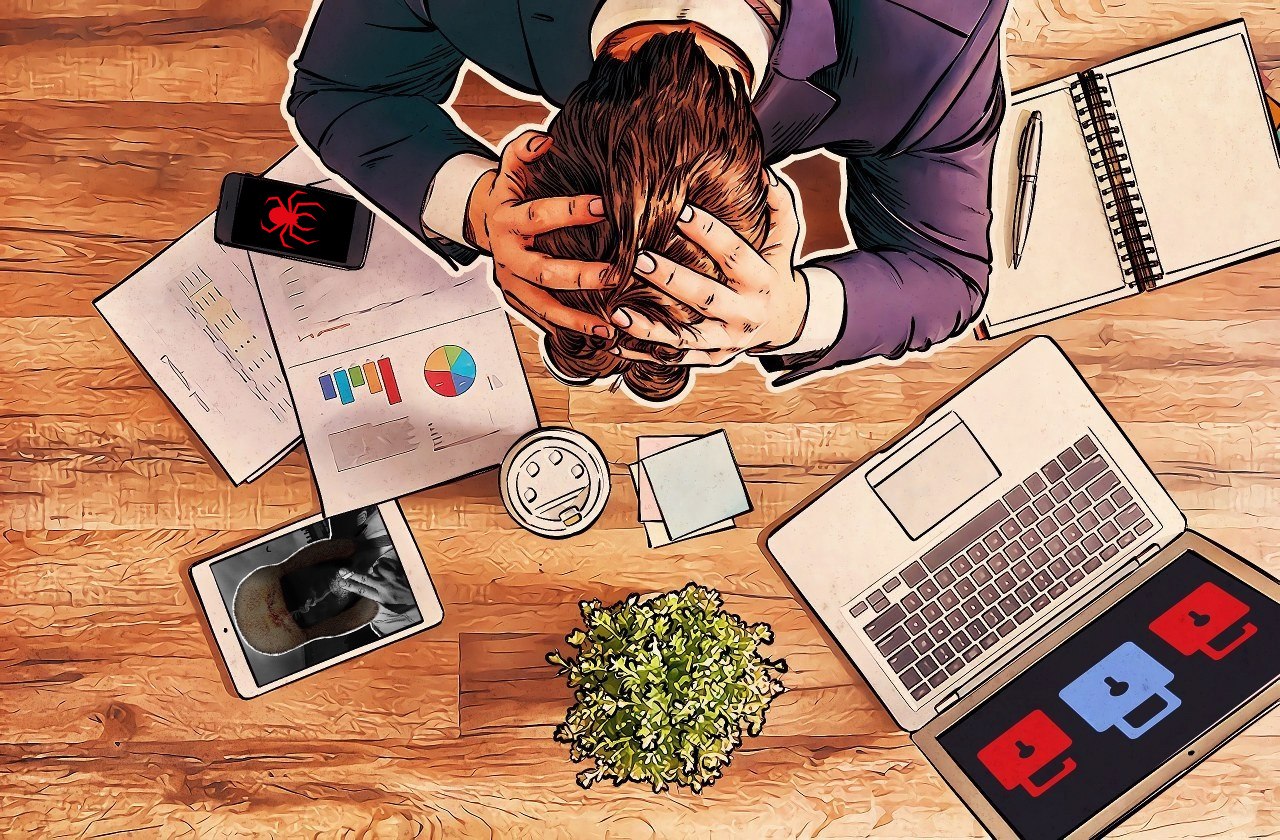 Lockdown may have eroded the difference between company-issued and personal laptops and merged work and life affairs for many of those who switched to remote work mode. But as you plan to return to your workplace, it's better not to forget that there is a good reason for keeping these two areas separate. We encourage you to read this blog post and other articles about BYOD (Bring Your Own Devices) term in information security – and think of how you could visualize this problem and encourage businesses to take measures.
---
Another good example that workplace environment actually differs from home is the attitude towards flash drives. Whatever is found in your home is considered to be safe, right? But it may not necessarily be the case with the flash drive found in your cafeteria, lobby, or meeting room. Read in this post about what "miracles" can await your computer when you carelessly insert unknown USB devices in it – and think of how we could encourage small businesses (and not only them, of course) to think better.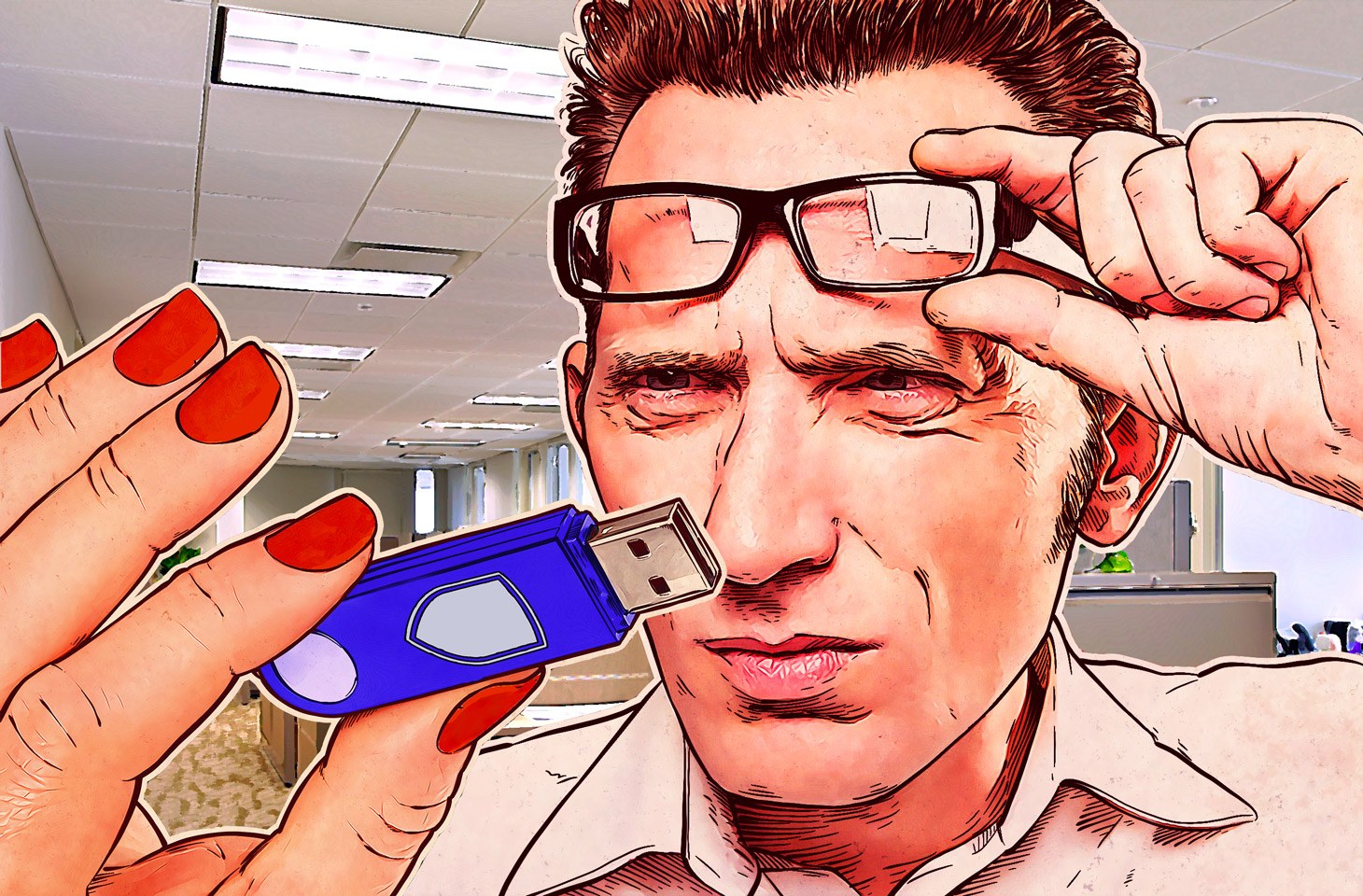 ---
Of course, speaking of re-opening the physical premises would not be complete without mentioning the so-called "insiders" – people who somehow got access to your corporate network. In this post, we try to explain what can happen if someone has the opportunity to plug a microcomputer disguised as a USB flash drive, to your corporate network. And there is a lot of posts about different security aspects of your WiFi.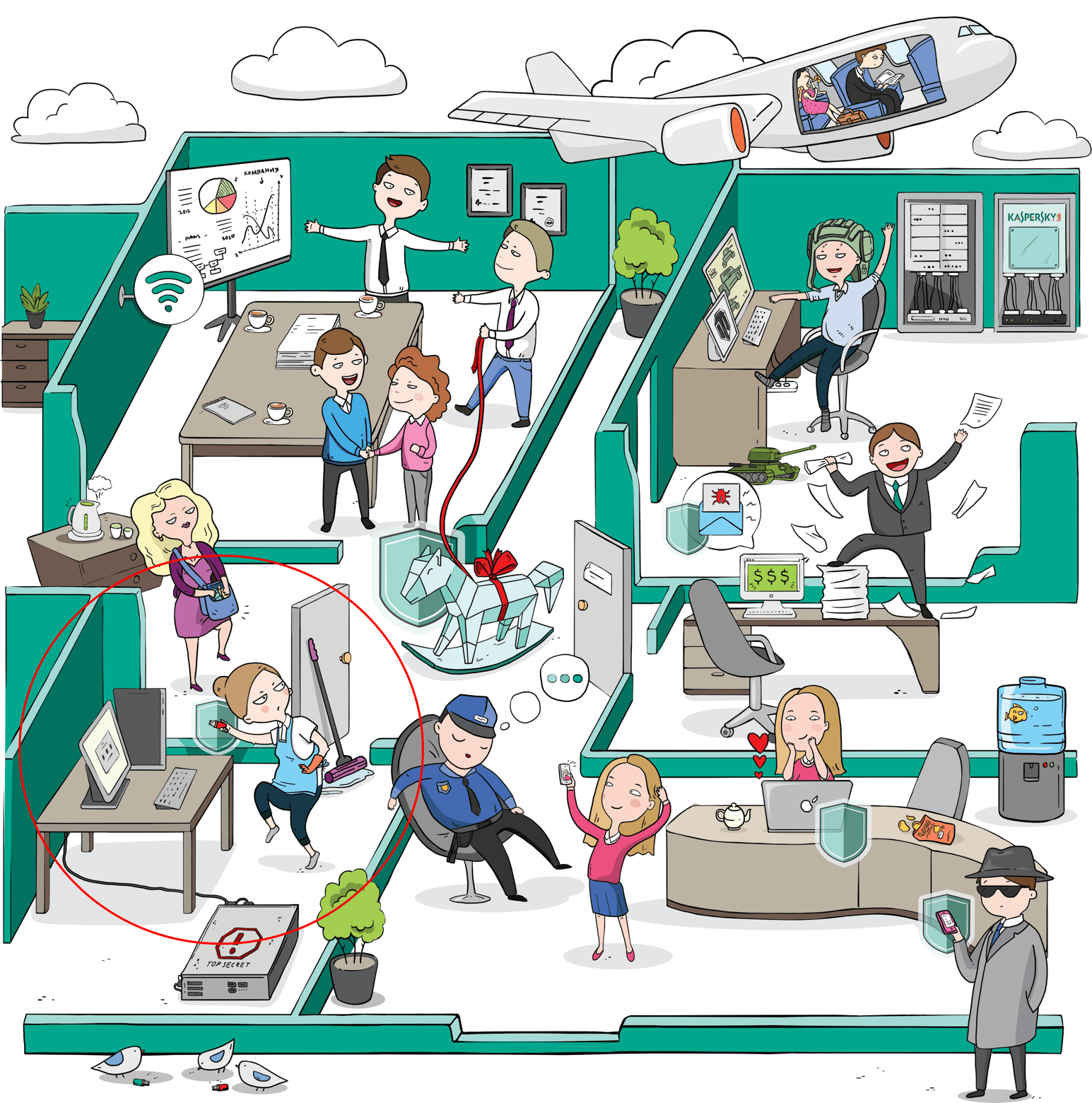 We encourage you to read our blog, especially a business section, to learn more and better prepare yourself for the challenge.
Kaspersky brand and visual identity
Before you plunge into the contest, please find some time to get yourself acquainted with Kaspersky by watching the introductory video about our brand (.mp4, 40 MBs) and about our visual identity (.mp4, 44 MBs). We hope it will help you better understand our values and how we're trying to change the cyber world.
Challenge
So here the challenge – we want you to propose your vision of better explaining how we can make the world safer as businesses are getting back to old or new normal after months of lockdown. We have five nominations: video, animated picture, comic, illustration, and infographics. And we offer a $1000 prize for the best visualization in each nomination. The details of the contest are as follows.
Please read Terms & Conditions below where we explain how you can register for the contest and submit your entry.
Terms and Conditions

The online contest of content pieces aimed at explaining the cyber security dangers for businesses that return form purely offline to a hybrid offline and online model of operations (from hereupon – Contest) is held by Kaspersky within its official Instagram account.
There are five nominations:

Best Video – 1000$
Best Animated Picture – 1000$
Best Comic – 1000$
Best Infographic – 1000$
Best Illustration – 1000$

Submission entry requirements:

Videos: .MP4, vertical format, resolution 1080×1350, length not exceeding 59 seconds
Animated pictures: .GIF or .MP4, resolution 1080×1080, length from 3 to 59 seconds
Comic: .JPEG (colored) or .PNG (mono), 2-5 frames, resolution 2160×2160 per frame
Infographic: .JPEG or .PNG, horizontal, adapted for posting in Social Media channels (easy to cut to squares), resolution is 2160×2160 per square
Illustration: .JPEG or .PNG, resolution is 2160×2160 per image

All contest entries should fit the criteria and format of content suitable for public posting on Instagram. In case of contradiction with Instagram rules, submissions will be disqualified for publication and contest participation.
To register for participation in the contest, please fill in a form (managed by the Contest partner, The Community Creatives). To submit your entry, please send a WeTransfer link to ideathon@kaspersky.com. Your file name must include your Instagram handle, underscore and location, e.g. @thecommunitycreatives_Bali. If you don't have an Instagram account, please use your email address.
By submitting a contest entry, you agree to grant Kaspersky a non-exclusive, non-commercial, worldwide, perpetual, royalty-free license to use your contest entry, including to publish, publicly display, or otherwise make available to the public, its content in whole or part and review and publish it on Kaspersky's official Instagram account(s). By submitting a contest entry, you represent that you have the necessary rights to submit, distribute, share, license, sublicense, and/or otherwise use the content and/or materials of the contest entry. Kaspersky reserves the right to reject any contest entry, including for publication, at its sole discretion and without explanation.
Contest entries are accepted starting from July 2, 2020, and until July 13, 2020. Contest entries received after 18:00 July 13 GMT, will not be accepted for publication. The entries, selected by Kaspersky jury, will be published on the following dates:

July 15 – three finalists for the Video nomination;
July 16 – three finalists for the Animated Picture nomination;
July 17 – three finalists for the Comic competition;
July 20 – three finalists for the Infographic competition;
July 21 – three finalists for the Illustration competition.

Contest entries are selected for publication by Kaspersky team based on the following criteria:

Ease of understanding;
Focus on explaining the importance of cybersecurity for the safe return of businesses to normal operations and how it contributes to building a safer cyber world;
Absence of bias towards specific audience or audiences.

Winners of the contest are selected by summing up the count of engagement (likes, comments), and the count of the Kaspersky jury votes with each jury member vote equal to 10 engagement points from the subscribers of the Instagram account. Engagement votes received after 18:00 GMT July 22 will not be counted towards the selection of the winner. Content entries that were retracted from public access, either due to violation of Instagram policies or by request of Contest participant within the duration of the Contest, will be disqualified and excluded from the final vote.
Winners of the contest will be announced on July 24. Winners shall receive award payment from Kaspersky only upon the conclusion of a separate agreement granting Kaspersky an exclusive, worldwide, perpetual, royalty-free license to use the content of the contest entry submitted by winners to the Contest, within Kaspersky corporate web site and official accounts in social media. The agreement and due payment are to be completed within 30 days following the announcement of the winners.
Q&A
Can I submit an entry if I don't have Instagram?

Yes, you can. You can leave your email or any other means of contacting you.
How can I submit an entry if I cannot use WeTransfer? It is OK to use other hosting services?

Yes, it is OK to use other hosting services. You can upload your file to a public cloud, (Google, Dropbox, Yandex, etc.) and send the link to ideathon@kaspersky.com
Can you explain the difference between video and animated picture nominations?

While technically they may seem similar, by a video we mean a small story that may include multiple characters interacting with multiple objects at multiple locations and, most importantly, seen at multiple perspectives, like in this video. Or a mini-film that touches on a specific subject, like in this example. On the contrary, an animated picture is presented to the viewer from a flat or invariant perspective, like in this short clip.
Can you explain the difference between Illustration and Infographics nominations?

Infographics is a graphical representation of statistical numbers or other important figures as seen here. An illustration is a story told in a visual way, like this example on the main page of the contest.
What should I focus on in my submission?

As we said above, you can visualize any of the situations depicted in our blog posts – bringing your personal devices to work, finding and plugging in a suspicious USB device, leaving the WiFi unsecured, or else. What is important – we urge you to focus no on the fear-mongering, but on how businesses can overcome the situations using the technology and safe cyber practices.