We at Kaspersky Lab have made no secret of promoting a comprehensive, multilayered approach to information security. We don't just develop software solutions; we also strive to increase public awareness of cybersecurity issues. And we do a pretty good job of it, if we say so ourselves. In fact, Spanish magazine Red Seguridad ("Network Security") recently granted an award to the Kaspersky CyberSafety Management Games training program.
It is with great pleasure that we receive an award like this one. Red Seguridad is one of the most reputable Spanish magazines covering business cybersecurity topics today. Every year, they award organizations, projects, or people who have drawn public attention to the infosecurity field.
#Security starts with staff

Tweet
This year, they considered Kaspersky CyberSafety Management Games worthy of a trophy in the category "Education, training, enlightenment, and raising awareness." Eugenio Pereiro, head of the technological investigations department with the National Police of Spain, personally granted the award to Alfonso Ramirez, the general manager of Kaspersky Lab Iberia.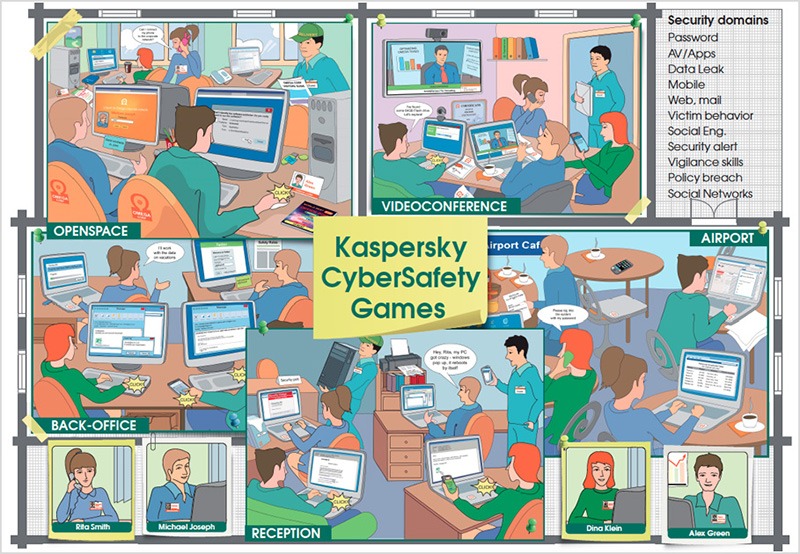 The primary task of the program is to raise awareness of cyberthreats and cybersecurity principles. The training is for mid-level managers first and foremost. Thanks to Kaspersky CyberSafety Management  Games, participants familiarize themselves with actual threats, learn to detect unsafe user behavior, analyze typical working scenarios from a cybersecurity perspective, and learn to make business decisions without ever neglecting risk reduction.
The primary task of the program is to raise awareness of #cyberthreats and #cybersecurity principles

Tweet
Training line managers is just the beginning. Kaspersky CyberSafety Management Games is one of several training programs Kaspersky Lab's experts have developed to help educate organization members at all levels. To learn more about the methods we offer for use in cybersecurity awareness training programs for employees—and to receive recommendations from our training program specialist—you can visit us here: http://www.kaspersky.com/enterprise-security/cybersecurity-awareness