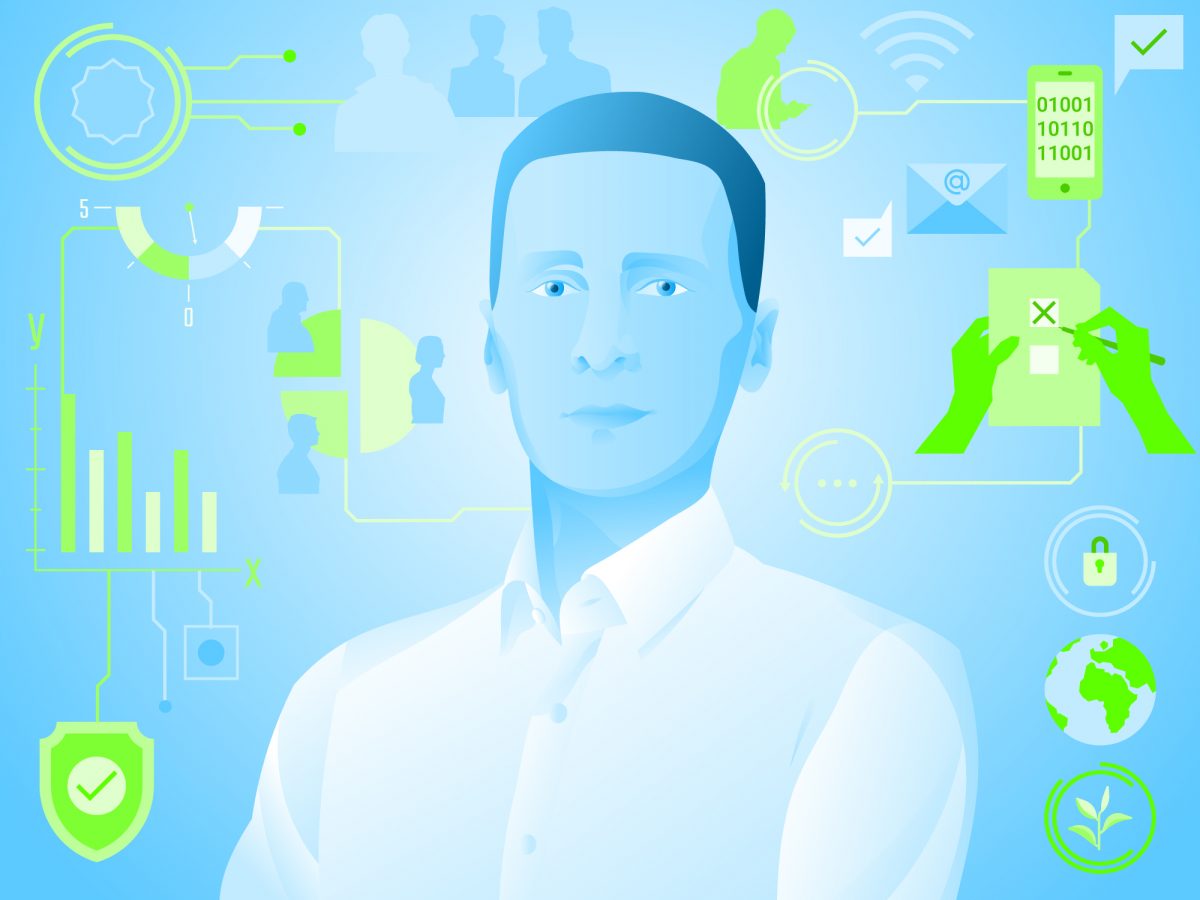 As part of Kaspersky's Bring on the Future series, we're meeting businesses around the world changing their industry and society for the better.
Digital transformation is long overdue in voting and elections. I spoke with Alexander Sazonov, Project Lead for Polys, about their blockchain-based digital voting system that combines transparency with anonymity.
Susi: What's the vision behind Polys?
Alexander: Paper voting is expensive, slow and easy to manipulate. Going digital can make voting safer and more reliable. Distributed technologies improve speed and reduce administrative cost.
Digital voting can be anonymous and more transparent at the same time. A system can confirm and protect voters' identities, as well as letting those governing elections – and independent observers – review and check the results.
How did the idea come to life?
It first came out of a meeting Kaspersky had with the Armenian government when they saw an opportunity for this kind of system. In 2016, my team successfully applied to join Kaspersky's incubator program.
There are now more than 15 people working at Polys. It's an ambitious project to encourage more people to participate in democracy and reduce the cost of holding elections.
How did the Kaspersky innovation program help your business grow?
We got great advice from Kaspersky's legal teams around the world about the voting laws in different countries. They also introduced us to European Council members. The Kaspersky brand opened doors and built credibility to help show customers our solution has the highest cybersecurity standards in the world. Security is the foundation for people to know they can trust this voting solution.
How do you ensure your technology is secure?
We use encryption built on top of a blockchain system. Every vote is like a 'black box' – no one can see how any person voted. Encryption also adds a layer of anonymity. Organizers and voters get results only once the ballot closes to avoid manipulation or bias.
We identify the voter using unique email and SMS codes. Alternatively, we can use third party identification to check they're entitled to vote and that they are whom they say they are.
To ensure security, there are different participant roles, like organizers and observers, who administer the election.
In the blockchain system, the database is distributed to participants, making it almost impossible to modify. It's hard to hack this system as you'd need to access multiple distribution points at the same time.
There's always human error in counting paper votes. Digital counting is different. Every server on the blockchain independently counts the votes, then synchronize. If the results are the same, the vote is closed and declared accurate. If there's a discrepancy, the administrator can launch an investigation.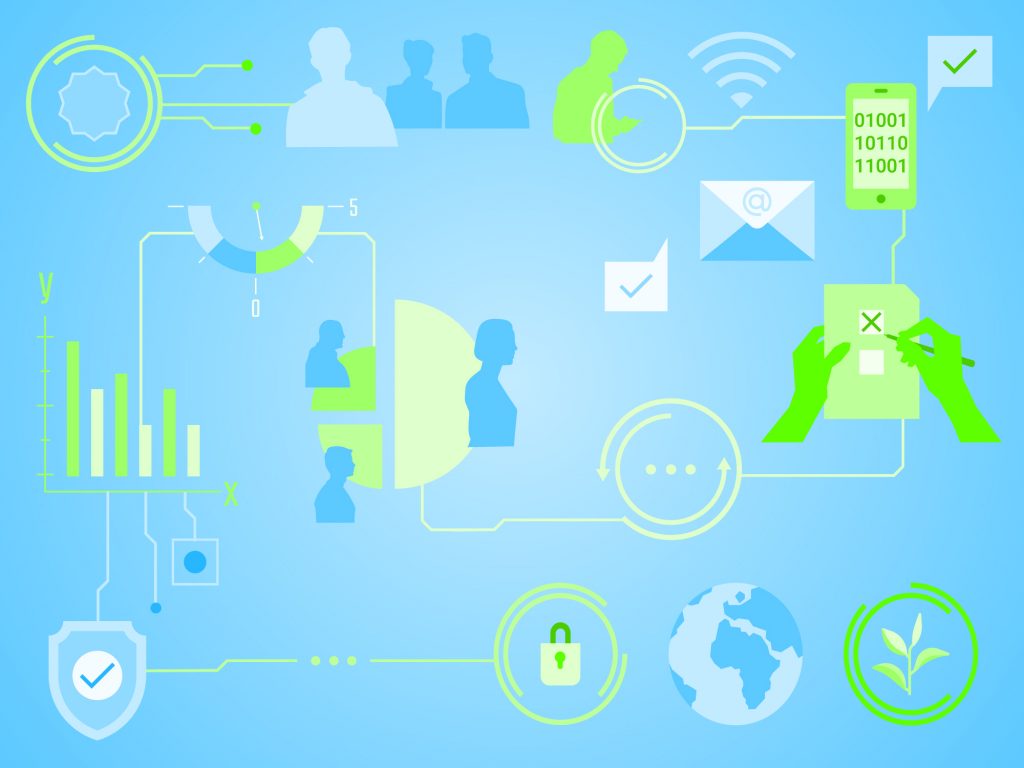 No system is completely un-hackable. But ours is transparent. The vote administrators can see and investigate any manipulation.
Could a digital voting system like Polys be suitable for a national general election?
It will take time to build public trust in digital voting, but it's the same transition most societies are going through right now. The benefits far outweigh the risks. Recent general election experiments in Russia found citizens trusted the blockchain technology and actively voted.
Older voters are used to doing things in the 'real world' and putting their trust in it. Younger people are used to the digital world, so that's what they trust. They're not used to posting a letter, visiting a municipal office or going to a community center to vote.
Lack of digital voting is a barrier to participation. If we had digital voting systems, we might see different election results.
Imagine being able to level the playing field so you can vote wherever you are – at work, in hospital or on vacation. It would greatly improve access for those with disabilities and equality between older and younger voters.
Who uses your digital voting system?
The system works for all kinds of votes, for example, casting a ballot among a public company's shareholders. With locked-down anonymity, it's good for polling company employees. A business could also use it to canvas customer opinion.
Polys is now a popular voting system for Russian universities. Universities have many elections, for example, student representatives and president. They also consult staff and students on various issues.
The coronavirus pandemic meant new opportunities for us. In early 2020, the Supreme Court of the Russian Federation used Polys to hold a vote. They were impressed with the system.
What other successes have you had?
The Volgograd region of southern Russia wanted to address low voter turnout. They used Polys to let citizens vote for their preferred local projects. This year, there were 207,000 digital votes cast – twice as many as the year before.
The Asia Pacific Spine Society used Polys to elect its 2019 board members. With 59,000 members in over 40 countries, it's hard for them to use paper ballots or in-person voting. The organizers estimated digital voting saved them 60 to 80 hours.
Commercial transport company Berge Bulk used Polys for their Seafarer of the Year award voting. A traditional vote is hard in the shipping business, with employees largely at sea. When they voted, employees were also encouraged to enter the competition for next year, meaning good engagement with the vote and a list of future candidates.
What's next for Polys?
We'll soon be significantly improving the system's performance, so it will work well for mass voting over a short timeframe. We'll also implement more cryptographic solutions that will further anonymize voters and improve security. And we're adding new voting methods and voting management capabilities. There's a lot happening!