It's no wonder that every major figure in show business is not simply an artist, but is an entire business infrastructure. This type of infrastructure is comprised of marketing, sales and everything else that a commercial enterprise involves – or in marketing terms – it's about the creating and selling of intellectual and entertainment products. In the music industry the focus certainly appears to be on making music, but since this is information too, music is exposed to the same threats as any other data. In recent years leaks of tracks and whole albums before official releases have become an epidemic on the Web. In fact, it is a common security incident.
A music record is a piece of digital data, which can be stolen and protected from theft just the same way as any other information.
Eminem's new album, one of the most successful rappers of our time, was widely anticipated long before its release. Preemptive promotion was conducted and the public received information about the album in small doses to maintain interest in its. In the end, all that could have been announced had been announced. The title, tracklist, cover, guest participants, date of release – all went public. Two singles had already debuted, yet a week before the official release date "something went wrong" and the album leaked on the web ahead of schedule.
This type of situation has become commonplace. So common in fact, that gossip columnists are always looking to find out if leaks are now actually targeted PR campaigns. There are many reasons for these suspicions. Firstly, every leaked album is another occasion to raise the issue of piracy. Both labels and artists suffer from piracy, with new artists feeling the brunt much more than the "rich and famous" well established ones. Secondly, a leak is extra news; it's an additional reason to draw attention to an artist, and public attention is the highest valued currency.
In some cases the leaks of separate tracks or entire albums were not PR actions, but were actually breaches that required urgent measures to minimize damage. In the above case, the label's lawyers promptly managed to withdraw the album from Soundcloud.
Eminem is not the only world-renown artist to become a data loss victim in the past two years.
My true fans wouldn't do this
In 2011 the "then" new Madonna single "Give Me All Your Luvin'" leaked on the Internet. The single had been thoroughly publicized, featuring Nicki Minaj & M.I.A.. Prior to its release, the forthcoming single surfaced online, and it turned out the track was a poor demo recording by Madonna (alone).
The damage the singer felt may be judged by the fact that her lawyers found the person guilty of copying her track far away in Zaragoza, Spain. And they passed him over to the police. It turned out the song was published on the Web by a crazy fan of Madonna, though it remained a mystery how he got the demo recording. However, the singer said that her true fans wouldn't have done this to her.
The negligible damage 
The schoolgirl idol, Justin Bieber, released his album "Believe" in June 2012. However, prior to the release, listeners had had the opportunity to download his new songs because the tracks had "successfully" leaked. However, the sales of the album did not seem to suffer from the incident because the disk immediately topped the charts.
Grab some shovels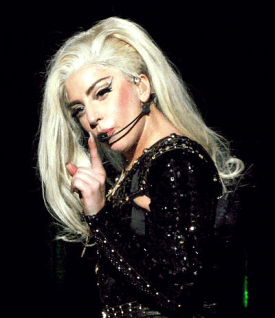 In mid-April 2011, Lady Gaga's record label was forced to rush-release the single "Judas". The reason for the haste was that someone had posted the song on the Web. Gaga's resentment was enormous: she directly stated that the track surfacing on the Internet was like a "slow death" for the song.
In August 2013, the story was repeated when unidentified hackers stole her single "Applause" from the then forthcoming album "ARTPOP". The second incident enraged and offered to help one of her colleagues, Katy Perry, by "grab[bing] some shovels and fuck[ing] up some hackers" who released the track a week before the planned date.
Shortly before that, Perry had her song "Roar" leaked three days before its release. Later in October 2013, her whole album leaked. Perry had to post on her website the official "sampler" with ninety second fragments of each track so that potential buyers could get a first impression of the released music.
The copious year
Lady Gaga, Katy Perry and Eminem are just some of the famous musicians who've had to deal with leaks, but Lana Del Rey has suffered the most out of all of them. She had five songs leak in the past two years, some of which were intended for her new album. Del Rey even hinted at quitting music.
She was one of the few artists who honestly reported the most likely reason for the leaks:
"To be honest, what really happened was, three years ago somebody remotely accessed my hard drive, so even songs I've never emailed to myself [were accessed]. There are hundreds of them."
No leaks in three clicks
The point is that a musical recording is nothing more than a digital file. When compressed (in MP3, for example) it takes up very little space, so it is easy to send by email.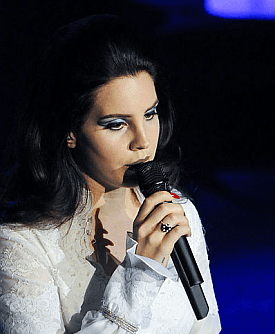 But an email account can be hacked, and a computer can be accessed without authorization with malware or through a hacker attack. Cases of leaked musical tracks actually illustrate typical problems with sensitive data protection. It's mainly about careless storage. Do artists consider storing their records in a protected form?
Of course, while one or more songs are being recorded, gigabytes of data are often generated. Uncompressed audio tracks occupy significant disk space. Encrypting and decrypting them all before each session would take up too much time, and studio time is very expensive. Nobody is likely to agree to it.
But it is not very difficult to protect these types of files in the interim and especially the final results, stowing the main product away from other people's hands and ears. It is sufficient to store a finished record in an encrypted form, in the recording studio and by the record label's point person.
From a commercial point of view, musical recordings, as mentioned above, are exactly the same data as software or any other intellectual product. Methods for protecting business information were developed a long time ago. Protective software solutions for fixed platforms (PCs) and mobile devices have long proved their maturity and efficiency. The final issue lies in the human factor, in order to solve these data protection problems.