Passwords. They are a curse. However many of them you try remember, they are being forgotten. No matter how many of them you write down on paper they get lost. Yes, everyone knows that security measures require a unique password for authentication on every single resource. But in this case there are too many of them to remember. And a man's head is for thinking, not memorizing.
When it comes to a small company we can confidently say that the employees if possible would prefer not to think about securing their passwords at all. Their brains by default are busy with more important things.
A man's head is for thinking, not memorizing.
That is why there are about two or three passwords for dozens of visited resources in the end to please all possible hackers. You can solve this problem with technical means, particularly, by using a password manager which desirably provides additional protection as implemented in Kaspersky Small Office Security.
The most popular browsers today have integrated password managers, but their data protection efficiency is severely limited. Any stranger who gets access to a computer can easily get passwords from it, it is enough to know where to find them. KSOS Password Manager prevents this, actually substituting for the similar functions of browsers. By default it supports the most popular browsers (Internet Explorer, Chrome, Firefox).
Generally, passwords are a permanent headache for everyone – both ordinary users and people responsible for information security. Too great is the temptation to use the minimum number of passwords. According to a survey by Kaspersky Lab and B2B International, approximately 39% of users around the world prefer to use one or a few passwords for a whole range of resources that they visit. However, about 65% of users prefer to keep their passwords in mind, i.e. to memorize them.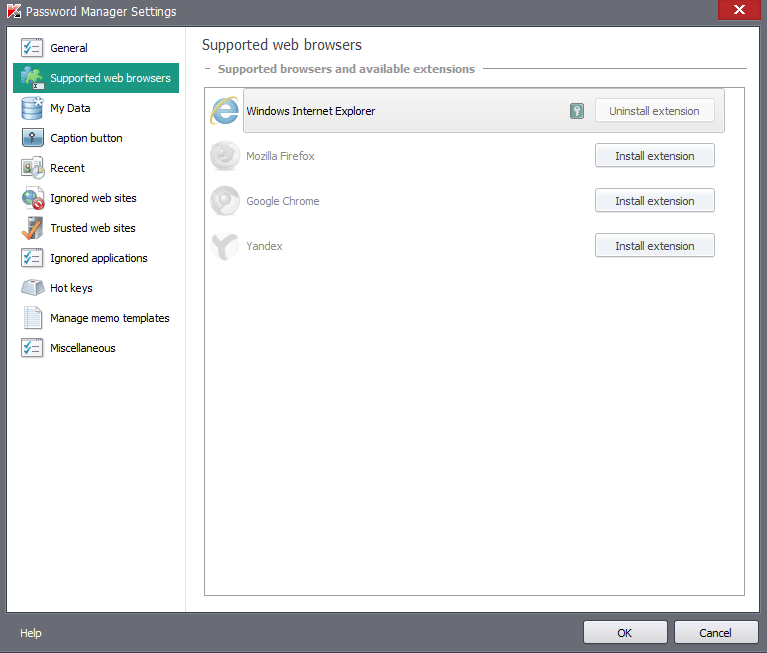 Passwords themselves are seldom very reliable, too. About 20% of users prefer to use their birth dates as passwords (including access to financial resources). In other words, without additional "enforcement" measures passwords are one of the weakest spots in the computer's protection.
What does Kaspersky Small Office Security Password Manager provide? First of all, it replaces all unique passwords with just one master password which is to be remembered by user. Before it does you will have surely had to enter unique passwords to network resources into the database to be stored in a safe place, even not necessarily on a hard drive. The file with stored passwords may be copied to a flash drive if needed.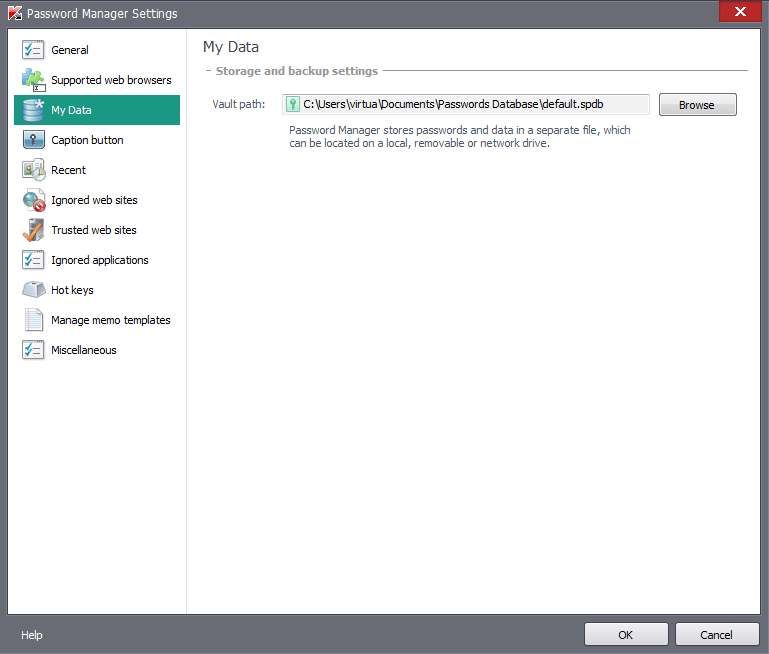 The Password Manager feature also allows you to save passwords from local applications (e.g. Skype, ICQ) and store all sorts of personal data to automatically fill in various forms when needed. Those may be your name, gender, marital status, date of birth, contact information of various kinds, even financial data. Eventually, they are all that are required to enter when registering on any payment resources and not just on them.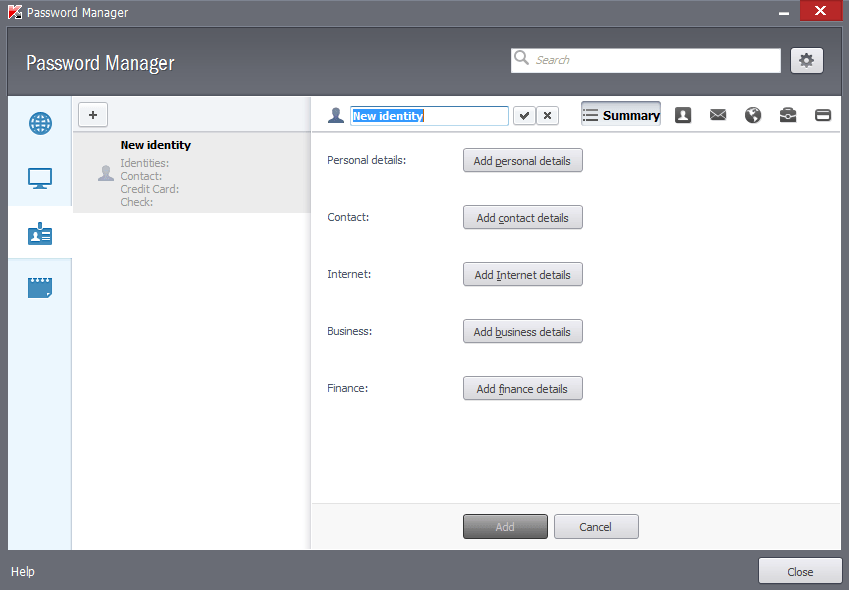 For your convenience Password Manager allows you to add notes in any form. There is a choice of various templates: software license, driving license and so on. By the way, you can edit and add new templates.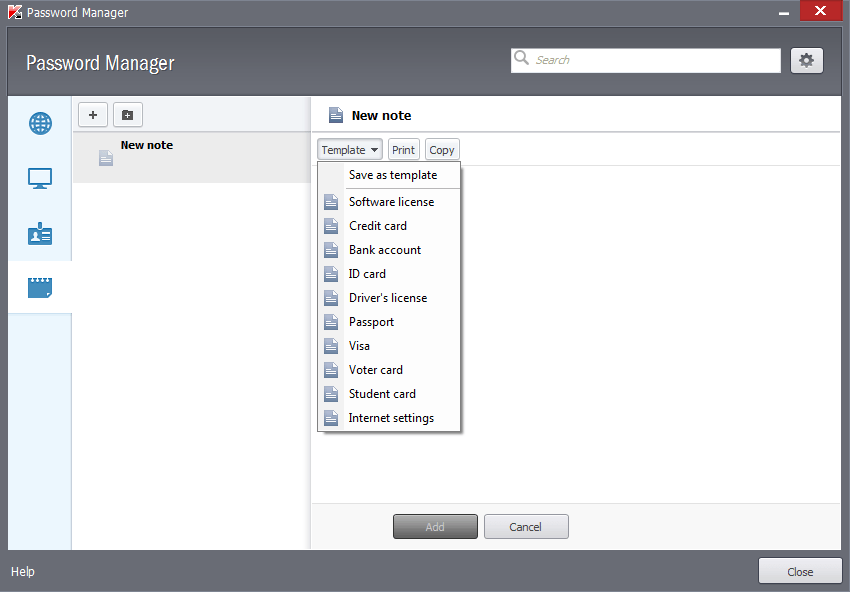 Actually, instead of multiple inputs of various necessary data Password Manager allows you to do this just once and forget. It should be noted that you can specify sites and local applications to be ignored by Password Manager and restricted with any activity, as well as you can set default trusted sites. It remains to add that if the computer remains unused for some time (10 minutes by default) Password Manager gets disabled and may be reactivated only by entering the master password which can by no means be forgotten.