As we announced earlier, Kaspersky Lab has launched public beta-testing of its enterprise security solution Kaspersky Endpoint Security 10 Service Pack 1. Below is the fresh gallery of screenshots, showcasing new features of our solution.
Application Startup Control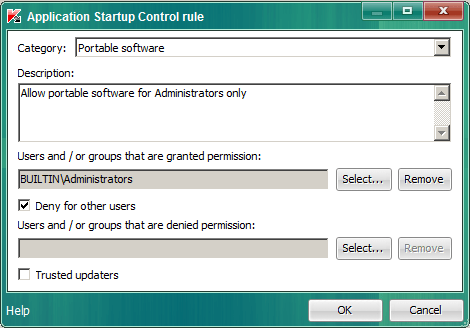 The logic of processing Application Control Rules has changed: by default, the application denies application startup only to users that are expressly included in the deny list. The "Deny for other users" setting has been added to Application Startup Control rules to support the logic implemented in previous versions of the application.
New features of #Kaspersky Endpoint Security 10 Service Pack 1 #KES

Tweet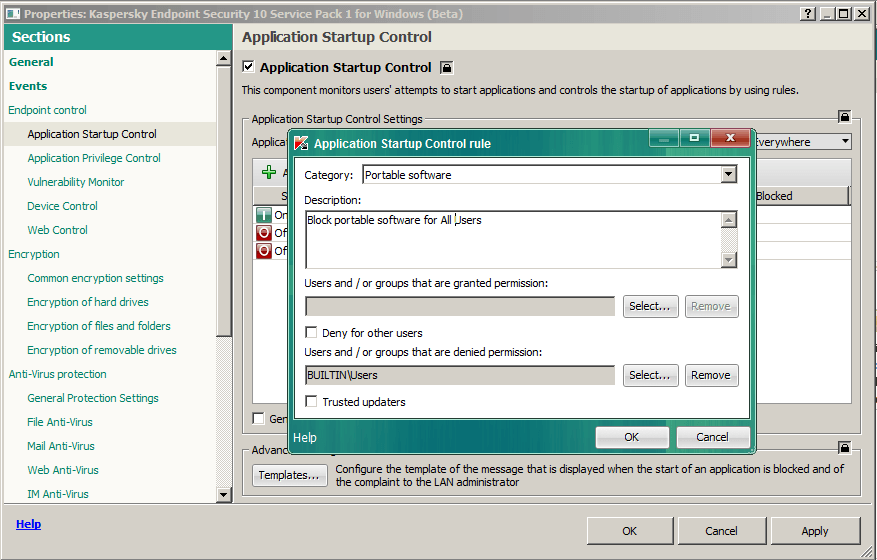 The option of generating a test verdict for the "Block by default" implicit rule was added.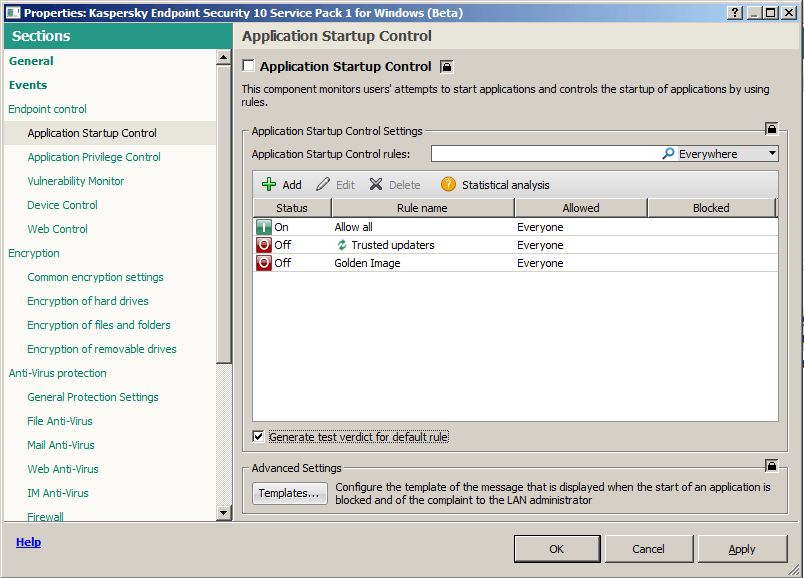 Device Control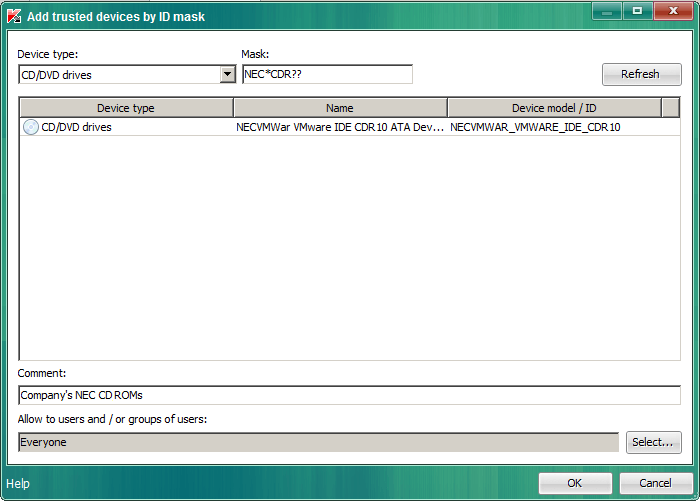 It is now possible to create rules for trusted devices based on a device ID mask. Possible masks: the "*" symbol represents any number of symbols; the "?" symbol represents any one symbol.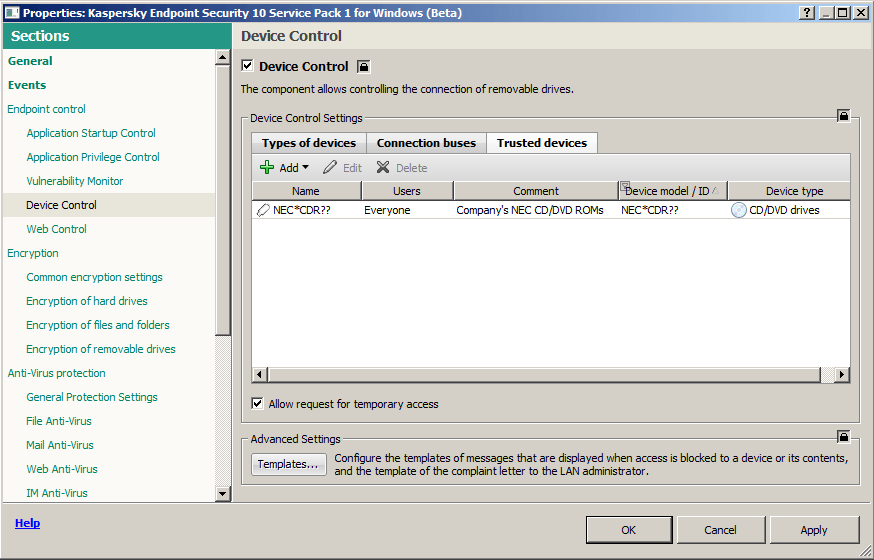 The interface for managing trusted devices has been improved: the "Device ID" and "Comment" fields have been added.
Full Disk Encryption
New Authentication (Pre-Boot) agent interface with mouse support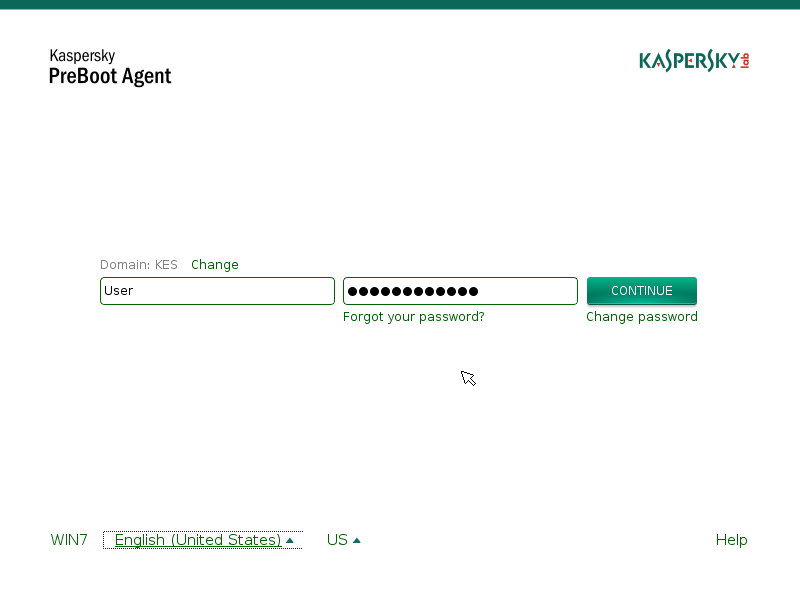 More languages and keyboard layouts are now supported by an authentication agent.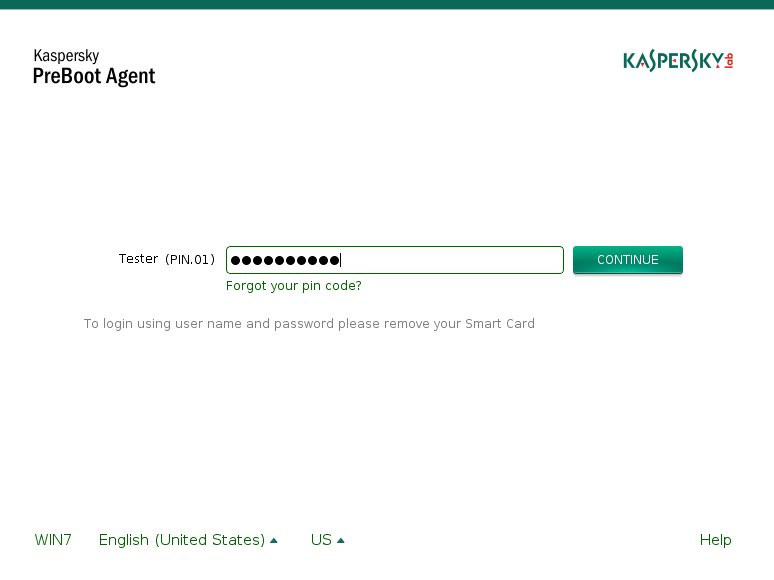 The authentication agent authorization using tokens and smart-cards is now supported.
Application installer
The size of the application distribution package has been reduced by 30% through combining MSI files for installation on 32-bit and 64-bit operating systems.

New application modules update mechanism
Updates are installed / rolled back without shutting down the application or interrupting computer protection.
Both critical fixes and new functionality can be installed via module updates.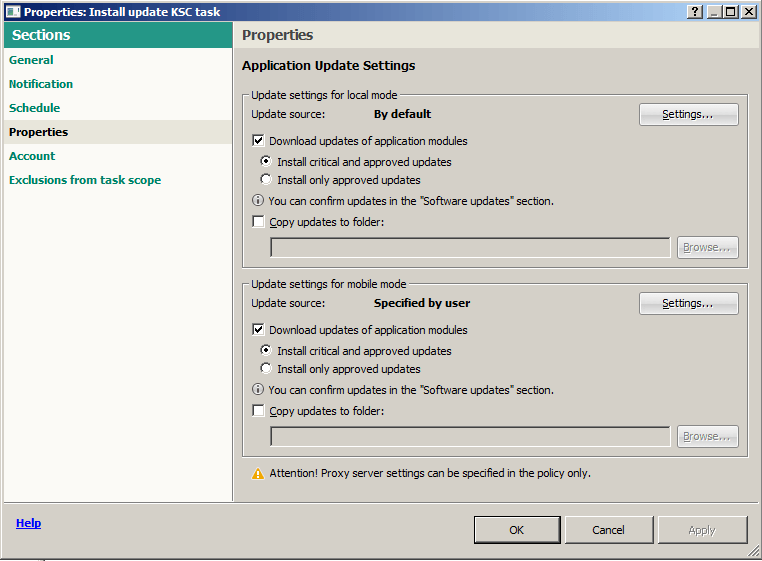 Improved integration with Kaspersky Security Center: notifications about available updates, management of update installation, support of phased installation of updates, possibility to apply critical fixes automatically.
Beta-testing is now ongoing. Second build – Beta-2 was released on October 15, and the third build is expected on November 15.
Additional info, a full list of new features and system requirements are available here.