In IDC's latest "Worldwide Endpoint Security 2013-2017 Forecast and 2012 Vendor Shares"* report, Kaspersky Lab has been positioned as the third largest Endpoint Security Suite Vendor with a 13% share of the global market.  This market segment is predicted to be the fastest growing segment of Endpoint Security over the next 5 years. IDC points out in the report that "IDC expects the endpoint market to be dominated by integrated endpoint security suites that contain anti-malware, desktop firewall, host intrusion prevention, white listing, advanced heuristics, encryption, and patching. A single agent is easier to install and manage while being able to match the capabilities of individual stand alone products."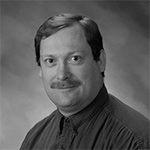 "Kaspersky Lab's continued success in gaining corporate customers is in direct relation to its focus on end-users who want integrated suites that are comprised of the right mix of modern technologies," said Charles Kolodgy, Research Vice President, Security Products, IDC.
It's important to keep in mind that organizations will not sacrifice security effectiveness in exchange for the benefits of an "all-in-one" endpoint security suite.  Organizations can expect the security suite to have all of the bells and whistles of the best-of-breed endpoint security products in the market today. These include advance anti-malware, application control, device control, data protection, and mobile device management. It is also critically important for effective solutions to manage all endpoints, be they physical, mobile, or virtual.  The challenge of managing this type of environment with point security solutions puts a strain on both resources and budgets.  This is where endpoint security suites, such as Kaspersky Endpoint Security for Business, will be positioned to meet the needs of today's complex IT environment as well as the evolving threat environment.
* IDC_Worldwide Endpoint Security 2013 – 2017 Forecast and 2012 Vendor Shares  # 242618